WAR METAL!!! Beasthrone – Streaming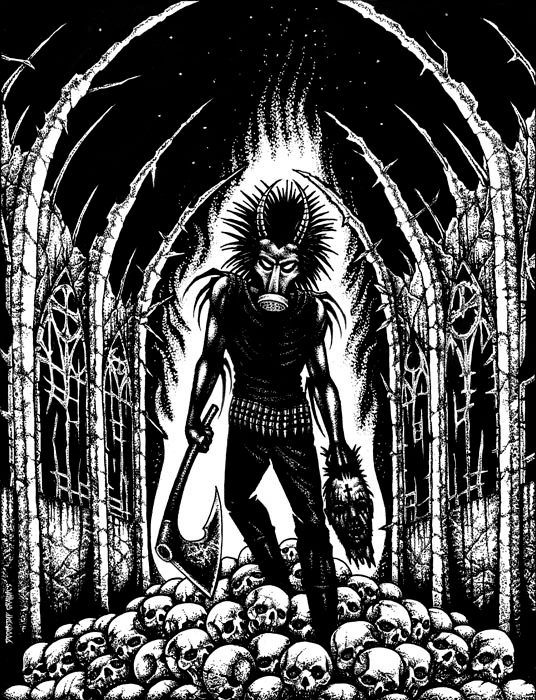 From Los Angeles, California, comes war metal, blackened death metal horde Beasthrone. They have several split 7"s slated for release soon, so stream the tracks below and support the band any way you can. These guys don't play around with horns or saxophones. What you get is straight-up, no frills, ticket to the moshpit, vertigo-inducing metal. New bands come and go in a heartbeat, weeded out and cast aside. Beasthrone is the type of band we love at CVLT Nation, as their music sounds mature for such a young band. That doesn't mean you're getting Metallica's Lulu on the cheap here, mothers! Beasthrone sound so good on these splits, listeners would figure them to be veterans of the war metal scene. Great riffs, great art and great tunes are all that cvlt warriors need. These splits have them all. Check them out and dump crap in your poser friends' stockings this holiday season – unless you have plans to give them a dose of Beasthrone, rest assured, some f**kers won't be able to stand a minute of these tracks available for stream below, but then, who can fuck with natural selection? Remember guys, the strong will survive, so don't give Beasthrone a miss! Weaklings had better fall in line at the firing range so Beasthrone fans can get some target practice! Also, their first split 7" with Wargoatcult is being released by Total Death Records Germany. Get yours while supplies last.  
Enjoy this post? Donate to CVLT Nation to help keep us going!