Samurai Vs. Crocodile… The Woodblock Prints of Utagawa Kuniyoshi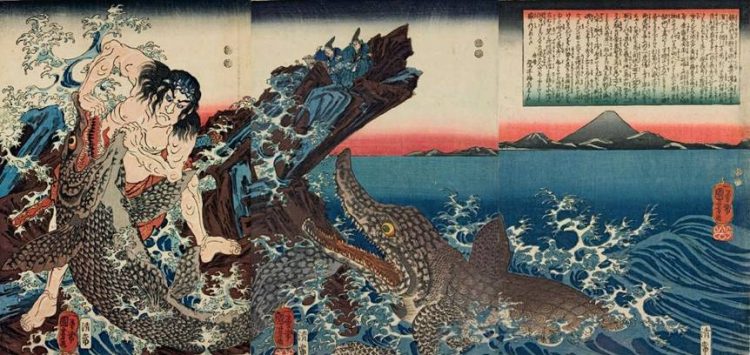 Utagawa Kuniyoshi (1798-1861) was one of the great masters of Japanese woodblock printing and painting the ukiyo-e style. Some of his best known work are his triptychs of Samurai warriors in battle, sometimes against one another, sometimes against nature and sometimes against supernatural forces. His prints and paintings are full of stunning movement and color, epic scenes of violence and action. It's easy to see the roots of manga culture in these prints; the graphic and surreal stories each picture tells and the glorification of the fight are central to Utagawa Kuniyoshi's prints. You can see an ongoing collection of his work here, and check out a few of my favourite Samurai-themed triptychs below, pulled from his work done between 1818 and 1861.
Enjoy this post? Donate to CVLT Nation to help keep us going!