A Noise/hardcore Punk Hell: ODIO – Un Mondo Libero Dall'Uomo Review + Stream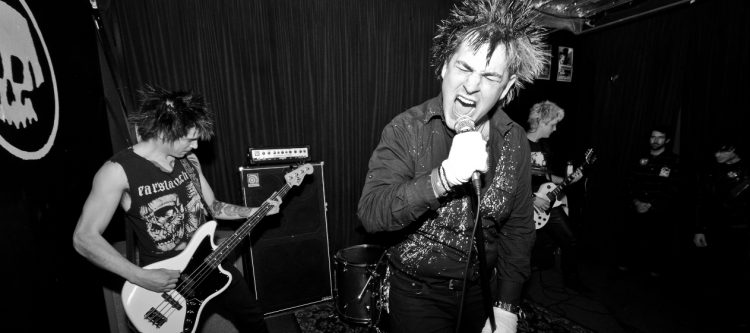 ODIO (Italian for "hatred") are a Japanese-styled noisy hardcore/punk/d-beat/crust band hailing from Oakland (duh) CA, and featuring members of such bands as Holy, Korrosive, Tørsö, etc., and Un Mondo Libero Dall'Uomo (again Italian for "a world free from man") is their debut EP released on 7″ vinyl by Nightrider Records. Much like their Japanese peers like Zyanose, Zouo, Gai, and G-Gas etc, Odio play scorching and abrasive noise-drenched hardcore, built with the sole purpose to blow out eardrums beyond repair and peel skin off with an absurd sandblasting of lawless feedback and swarming delay.
But rather than adopting the noisy, lo-fi production that is common with these Japanese bands, the recording Odio got on this debut EP is sonically huge and powerful, courtesy of the sapient and unmistakeable touch of Greg Wilkinson at Earhammer Studios in Oakland,  delivering a sonic bludgeoning that the listener will not be able to dodge. Even though these songs are driving and fist-pumping all the way through, there are also moments that provide a sense of dark atmosphere and of suffocating tension in the sound of this record. The obviously pissed, misanthropic, and unapologetic vibes going on with this band are only the tip of the iceberg of what really and fully lies beneath, and even in its mere ten minutes the amount of sonic torment that Odio can unload on the listener are enough to bend and snap even the strongest spines and beat into submission even the most trained ears.
Enjoy this post? Donate to CVLT Nation to help keep us going!