Ekaterina Gorbacheva Website / IG / Author profile
How old were you when you first picked up a camera?
This is a good question. I am actually not sure. My mother used to do photography seriously during her university years, so there has always been a camera around in my family. I remember being decently good with disposable cameras early in my one-digit years, first digital cameras appearing in the early 2000s, and us having mixed feelings about that, and them eventually becoming really good. But if we are talking professionally, I want to say that around 2008 is when I got my first DSLR camera, a Nikon D70s, and 2009  is the year I consider to be the beginning of photography as a career path for me. 
What drew you into the world of live music photography?
This one is pretty easy. I always loved music. I started taking vocal and piano lessons back in Russia and in  2012 moved to Los Angeles to study vocals at Musicians Institute. I would take the camera with me to performance classes to practice and to have extra things to do. Eventually, I briefly joined the band "Behold! The Monolith" on vocals and would shoot content for the band and bring a camera to shows. Some of the local promoters noticed that and started inviting me to their other shows to shoot. I would actually like to take an opportunity here to say big thanks to Ryan Avery of Midnite Collective and Dan Dismal of Church of the 8th Day for kick-starting my concert photography career in LA. So to get back to the question, it was all very natural; I love music and wanted to be involved in this world, in more than one capacity.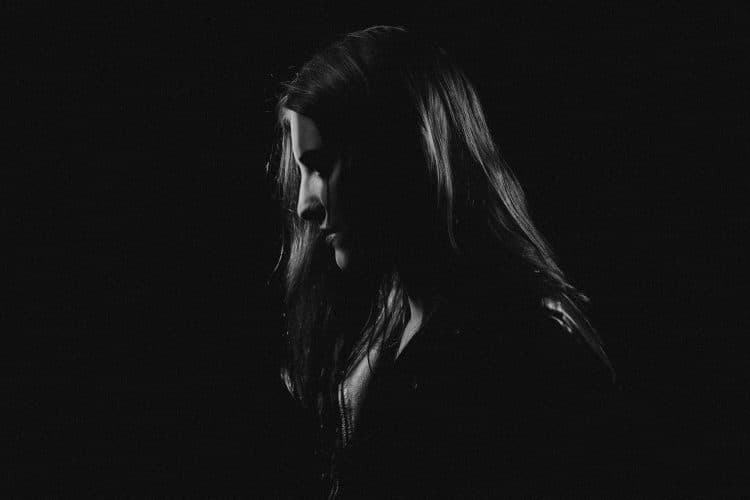 Is there one show you shot that's defined your style to date?
I don't think so. To be honest, I don't really try to have a style, I just try to do my best at any given moment and always look for more ideas to try and get inspired with. I think if I have a style it's much more apparent to someone looking at my work than it is to myself and whatever it is it's just me. I think if people are true and honest with themselves it's enough for their work to have a distinctive look and style that will be just them. 
Do you have favorite bands to shoot, and why?
I like shooting shows of people I know, that I've heard feedback from so I know what they like and dislike,  including what they like and dislike about themselves. Photography is a tool and I want to use this tool to show the emotion and most importantly the beauty of the moment and I think when I have a connection with the person I do a better job in showing their beauty, both external and internal, making it all a little bit more personal and meaningful. And I am talking about all photography I do, not just concerts.
But on that note, there is one band that whenever I shoot them I always get amazing and epic shots with incredible ease, and it's Russian Circles. I've also had amazing experiences with Wovenhand and Emma Ruth Rundle, with both artists it was my first time seeing them without ever hearing any of their music before. And both times I was absolutely captivated by their music and felt so connected to it that the shots came out amazing and much better than I expected. Looking forward to shooting more of their shows in the future. 
How do you capture the emotion and energy of the band and the audience?
It's not something I think about but just feel. I tend to come to a show over-prepared, having multiple lenses and prism filters, and other creative tools. And then I just go with what I feel called to use and how I feel called to shoot. Every show is unique and is a combination of the room, the crowd, the artist, the mood of the day, and my own energy at the given time. I am always curious and excited to see how it comes out and what this unique blend creates. I guess you can say I try to be the conduit, a tool of creation for all the particular energies of the moment and the only conscious part is that I still need to put the setting into the camera and press the button, and sometimes I need to use my conscious knowledge to help the process if the creative flow gets stuck or obstructed at any point. 
How important is the venue for your photos? What's your favorite venue to shoot bands at?
Obviously very, but not always in a sense that people might think of. The artist's vibe, the stage, and the lights have to fit to truly work. And of course the bigger the stage, aka not crowded or cluttered, the better the lights, and if there is haze, it all makes it technically easier to make a good shot. And it's something you usually find with big stages and productions, but on that note, big stages have their own challenges and sometimes a soulful photo taken at a bar with a flash tells way more of a unique story than a generic shot from an arena show. So I think in the end my favorite venues are the ones that let me do my job and don't get in the way of creating and capturing magic, which is why it's hard for me to point out a single favorite venue since with most of them I've had both amazing and very not fulfilling experiences at different points of time. 
Before Isolation, do you think that you took going to shows for granted?
Definitely not. Getting to shoot a show is always a process, especially once you start shooting bigger productions. Getting the access, making sure you can deliver, get something you are proud of and that makes other people happy, and most importantly, doing your best while you're there is not easy, it requires an effort that I choose to put there. Plus I am pretty introverted, so going out of the house is never easy for me. So I  wouldn't say that I ever took shows for granted, though I might have gotten spoiled by the fact that almost all tours go through LA, so there is a great artist to shoot every week. 
When shows do come back, do you feel that concert photography will change?
I honestly don't think so; there is just nothing in the process that can really change. Now maybe for a bit people will feel different about shows, I've definitely noticed a sense of clumsiness and lots of pent-up energies at the few shows I shot since the restrictions started getting lifted, but it will soon all be just like it used to be. 
Where are you pointing your camera these days?
I am slowly getting back to shows but also been shooting a lot of portraits, promo band photos, bits of recording sessions, product photography, automotive, lifestyle, travel and started shooting more videos. And to be honest, as much as I love shows, I think having a broader spectrum of topics and types of shoots is making me feel a lot happier and more fulfilled. I've also just finished making a little studio room/corner at my place and I am looking forward to exploring it! 
Did you find another creative outlet during isolation?
Not really in the sense that I haven't picked up any drastically new hobbies during the lockdown, except rock climbing maybe, but I've definitely been able to explore the existing ones more. One thing I am very grateful for with this situation is that the absence of shows freed time and space for me to explore other areas of photography, videography, allowed me to travel locally more and generally get reminded that the sun exists even if I still prefer the night. Somehow it also allowed me to connect with the important people in my life way deeper than I ever could when the world was open. 
Could you share three photos that mean the world to you and the story behind them?
Hmmm… Let me think, just three…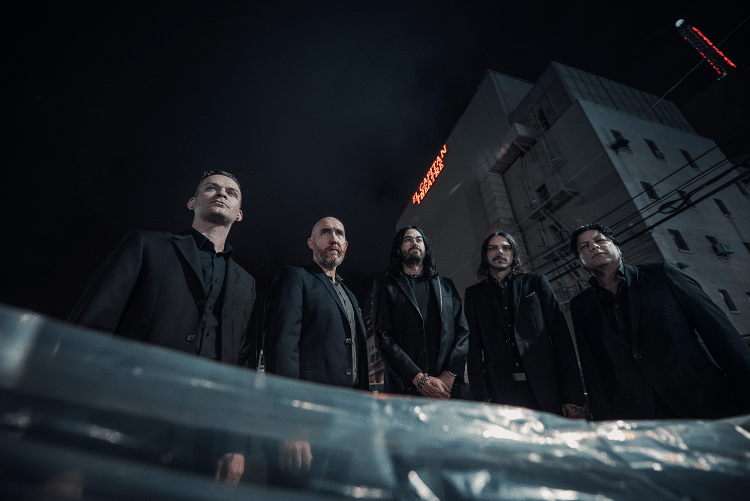 This is a promo shot I took for Spirit in the Room at the end of 2019. First of all, I just absolutely love how this photo came out, how the guys look, the colors, the vibe, the weird foreground. It might be one of my favorite if not my favorite band photo I've taken. But separately, Spirit in the Room just has a very special place in my heart. The thing is I originally saw the band's Instagram and loved the look and just thought to myself that I would love to shoot something with them at some point. A fleeting thought. Fast-forward several months and I'm checking in to shoot an Igorrr show and the guy working at the venue looks familiar. I ask him if he is from Spirit in the Room by any chance, he says yes, I ask if I can shoot one of their shows, he says yes, and the rest is history. To this day one of my favorite artists to work with and one of the longest creative friendships I have in LA.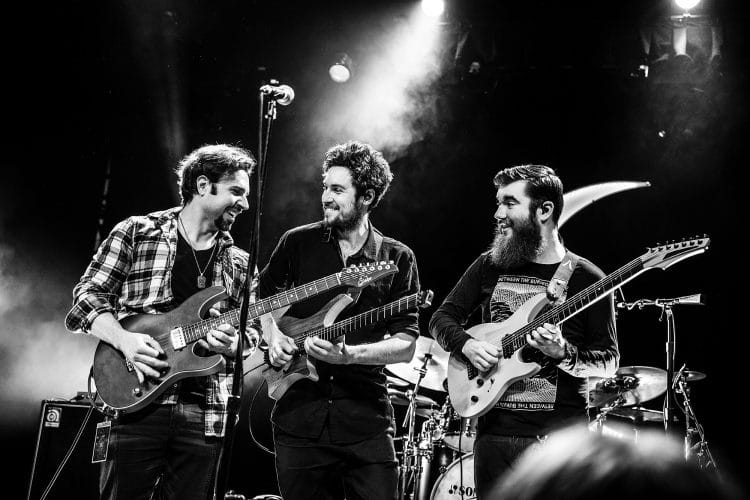 This shot from Plini's show at El Rey in April 2019. Left to right: Andre Nieri, Plini, Jake Howsam Lowe. The truth is I was extremely depressed at the time and was considering quitting photography and went to shoot this show just to give it one last try. And it ended up being an amazing experience. The photos from the show came out great, but most importantly I saw a bunch of friends there and met some new ones that brought so much wholesomeness and positivity back into my life that I was able to see past the depression,  dissatisfaction, and other struggles and keep pushing with my photography. And I will forever be grateful to Plini and this show for that.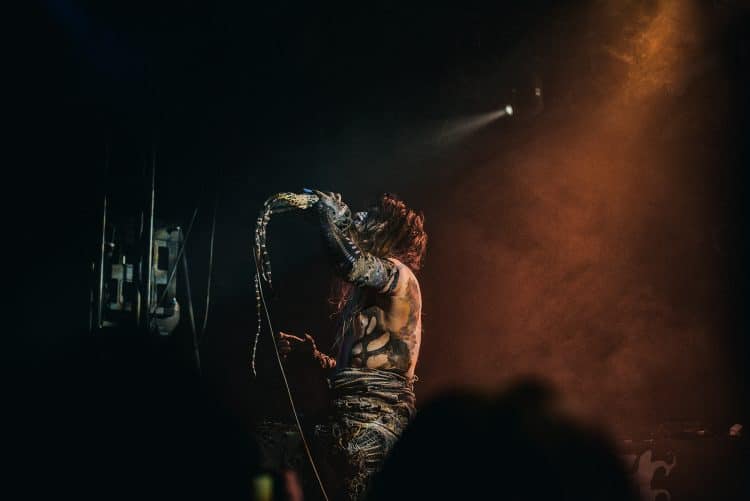 Igorrr from February 2018. This was a particularly eventful show. Also literally learned of the band and their music several days prior to the show and then rushed to write their rep to try to get a photo pass, which thank god I got cleared for. Now firstly, it was the show I met Dennis from Spirit in the Room at, as mentioned above. Secondly, I got to shoot an absolutely unique band, and fun fact: the female lead singer used one of my photos for her social media for a while after. And last but not least, I met a very special person at this show, a fellow photographer Ruben Aguilar, who originally pissed me off since we kept bumping into each other and getting in the way of each other's shots, but eventually, we ended up talking after the show and became close friends in and outside of the photo pit.