How old were you when you first picked up a camera? 
I was about 13 when I would buy disposable cameras for local shows and pics of friends. I eventually would borrow my Dad's digital floppy disk camera (sounds wild, but it was sick for documenting shows and hangouts).
What drew you into the world of live music photography?
I'm a very nostalgic person by nature, and love documenting memories (whether it's of the band, or the people attending it). I always look forward to capturing memorable photos from a band's set!
Is there one show you shot that's defined your style to date?
The DPK 5 year anniversary show at 333 was an opportunity for me to experiment and use a lot of my lighting. I also used a few lenses that I normally hadn't before for shows, and it paid off.
Do you have a favorite band to shoot, and why?
A few come to mind: Comeback Kid, Juice, Odd Man Out. They all have lots of energy, and the crowd reaction is always great to capture!
How do you capture the emotion and energy of the band and the audience?
It's always important for me to observe the crowd before I photograph a set. Trying to find a balance between documenting the vibe of the crowd and the band's energy is something I try to strive for.
How important is the venue for your photos? What's your favorite venue to shoot bands at?
Shooting conditions are never the same, so I have to take a different approach based on which venue the show is at. My fav was 333 (RIP), but I really try to make the best of any venue to shoot at.
Before Isolation, do you think that you took going to shows for granted?
Oh, most definitely! Haha, there were so many shows before the pandemic started, and I thought I could see certain bands next time they played. I'm going to my first show back this Sunday, really amped for it.
When shows do come back, do you feel that concert photography will change?
Sadly at first, yes. At least in Vancouver, since protocols mean masks indoors, etc. The energy will be reduced, but it is totally understandable – we all have to do our part. Photographing bands on stage will be a blast since they've been waiting to play and will have tons of energy.
Where are you pointing your camera these days?
I do a lot of dog photography and corporate headshots/events. Concert and dog photos are always my fav. I try to take more candid pics at home, but my kids groan when the camera comes out haha.
Did you find another creative outlet during isolation?
I wrote a bunch of tunes for 2 new bands, more info to be announced soon!
Could you share three photos that mean the world to you and the story behind them?
1. Family is everything. Every year we take a self-timer pic in Tofino, BC. My dad joke is saying "Photo by Tripod Dhillon." It gets a few laughs, worth it.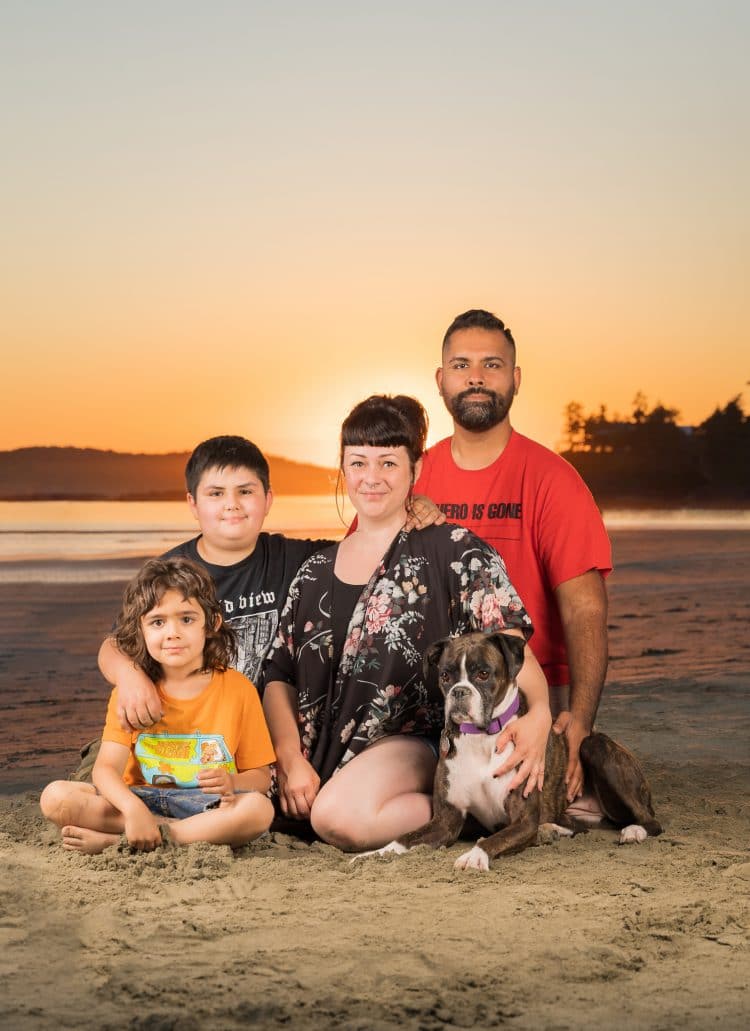 2. Good Riddance promo pic. This was taken a few months after I got my first serious camera. We waited till the end of their set and the venue (The Rickshaw) was empty. The photo was a hit and was used on a lot of posters around the world.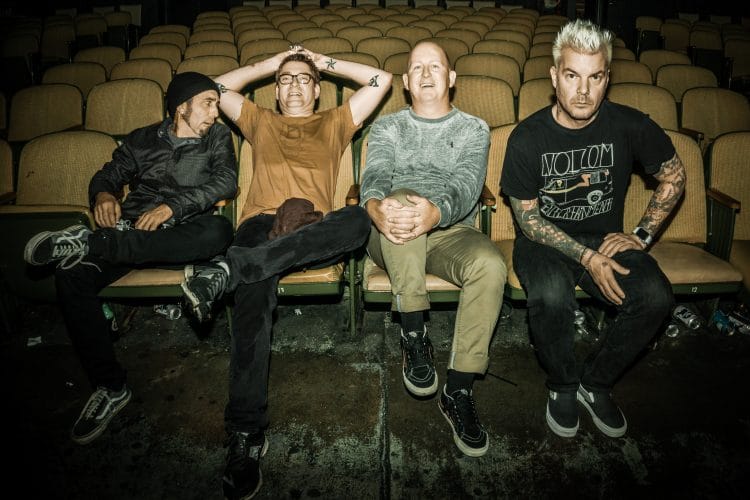 3. Odd Man Out. This was taken at DPK 5 yr anniversary. I experimented with lighting around the venue, and I love how it turned out.