How old were you when you first picked up a camera?
I was 19 when I first picked up a camera. It was 2016, I was going to school at VCU in Richmond, I was in the art program. I thought I wanted to be an art therapist, do the whole drawing and painting thing. Then one day there was a show going on in D.C., about two hours away. It was Turnstile's Move Thru Me Record Release show with Angel Du$t, Fury, and a few others. I had previously seen photographers like Angela Owens and Farrah Skeiky taking photos around Maryland, which is where I started going to shows, so I figured why not. I didn't actually own a camera, so I went to my school's library and ended up renting one then making the drive.
Still to this day, that is one of my favorite shows I've ever been to. Not only because I got to experience what was what I wanted to do for the rest of my life now, but because I've never seen so many women in hardcore supported and amplified before. I've talked about this moment before and there's even a Hate5Six video out of it, but right before Angel Du$t's last song, Justice Tripp told all the men to take a step back and for the women to grab the mic. That this was their moment, to stage dive, to sing, to do whatever. I got to see a moment where women could really have a safe space and enjoy it, none of the toxic masculinity. I'd be going to shows since I was 12 or 13, but this was really the moment where it felt like for me as a woman, I could do this photography thing and have a place in hardcore AS a woman. I don't think it's talked about enough and I was briefly talking about this with Emma Boster, but being a woman in this industry, let alone in this scene, is extremely hard when there's still a lot of sexism. That's why moments like that, and seeing women dominate and pave the way to show that other people can do it, too, not only in photography but musically too, it's important. Seeing men make room for women. Those moments define everything.
What drew you into the world of live music photography?
The way it made me feel. There's something about watching a band you really fuck with, music you really love, and taking photos of everyone enjoying themselves and knowing you got a really good picture. There's this overwhelming feeling of being really happy when I get a really good shot. Music has always been a really really big part of my life since I was a kid, so getting to combine the two is the best thing in the world. Seeing bands you love, with friends, while taking photos — that's it for me.
Is there one show you shot that's defined your style to date?
It's taken a long time to "define" my style haha. When I first started out, I was doing a lot of color and double exposure type things. Then moved on to black and white. Something about black and white is just so sick. Then quickly realized I love the heavy harsh contrast of black and white. So it honestly wasn't until the end of this last tour I did in December with Scowl, that I was really playing around with the curves and intensity of it. But it was the Just Another Gig fest in Tacoma, WA, where I really got to set that in stone.
Do you have a favorite bands to shoot, and why?
God, there's so many. Zulu, Scowl, Turnstile, Never Ending Game, Pain of Truth, Gag, Citizen, Spy, Mindforce, No Warning, Magnitude. The list is endless. But these bands, I think why I love shooting them is because they make it so effortless. They know how to move and work the stage, how to get the crowd hyped for them just as much as they are to play. Everyone in the room is excited. When there's a lot of movement, stage diving, crawling even — that makes for great pictures.
How do you capture the emotion and energy of the band and the audience?
Kind of going off my last answer, when the crowd is just as excited to see the band play because they love the music and the band is just as excited to play — it all feeds off each other. Those make the best shows and sets. Like, Zulu for example; Anaiah really loves dancing and he does just that while performing. Braxton really gets into performing when he plays guitar and it's the best thing to watch, same thing with Dez, Satchel, and Christine. It's really easy when a band lets their personality show and they're not afraid to look stupid or silly on stage. You can tell, they just really love playing.
How important is the venue for your photos? What's your favorite venue to shoot bands at?
Honestly, just as long as there's a few spaces I can move to throughout sets, the venue isn't important to me. I can be side stage, in the crowd, or in a photo pit — I'm pretty flexible as far as where I take photos. I think lightning is really important though. Good lighting makes me really happy when I decide to do some color photos.
I don't know if I have a "favorite" venue, but I do really love Chain Reaction, Neumos here in Seattle, Mutiny Cafe in Colorado is sick, The Warehouse in Richmond, The Vets Hall in Santa Cruz. There's so many great venues, but I'm a sucker for a good DIY spot.
Before Isolation, do you think that you took going to shows for granted?
I think I wished I would've gone to a lot more before lockdown. It was rough. I was going through a weird transition in my life where I went from spending a few months in Washington back in 2019 to see if I could live there, to ultimately going back to my small hometown in Virginia where absolutely no shows happened, and then lockdown. Everyone was still going to shows up until March, and I just didn't have that around where I was. It was just bad timing.
Did you find another creative outlet during isolation?
I tried my hand at a lot of things haha. I took up painting again, making tote bags, selling prints. I wound up making these sick pins from the Have Heart show back in 2019, that was a fun one. I was really into baking for a while. I wasn't taking photos, so I tried to do anything I could to keep myself busy but it wasn't the same.
Could you share three photos that mean the world to you and the story behind them?
I'm not gonna lie, it's really bad to narrow it down to three photos. But all of these mean a lot to me because I feel like they show perfectly how fun and great hardcore can be.
COMEBAC KKID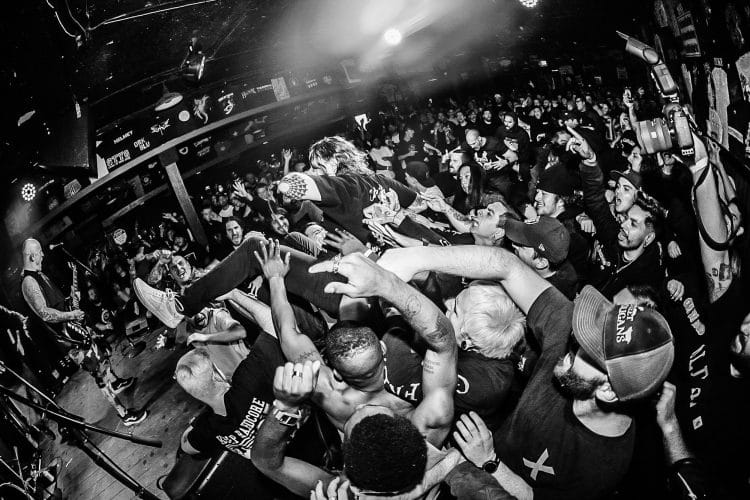 NO WARNING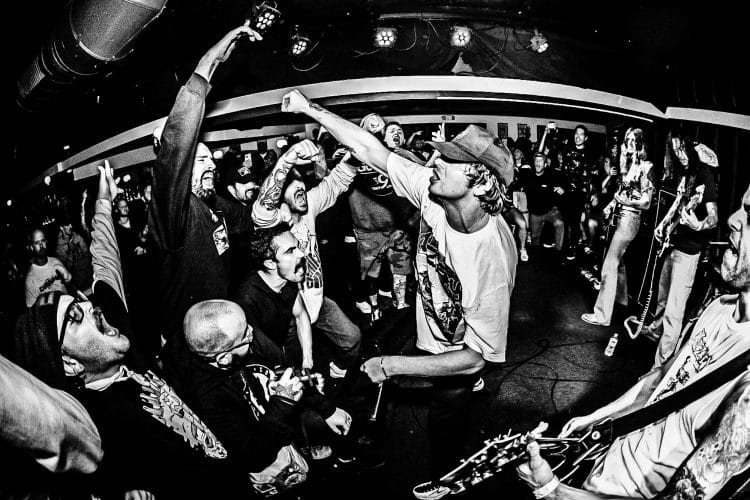 MINDFORCE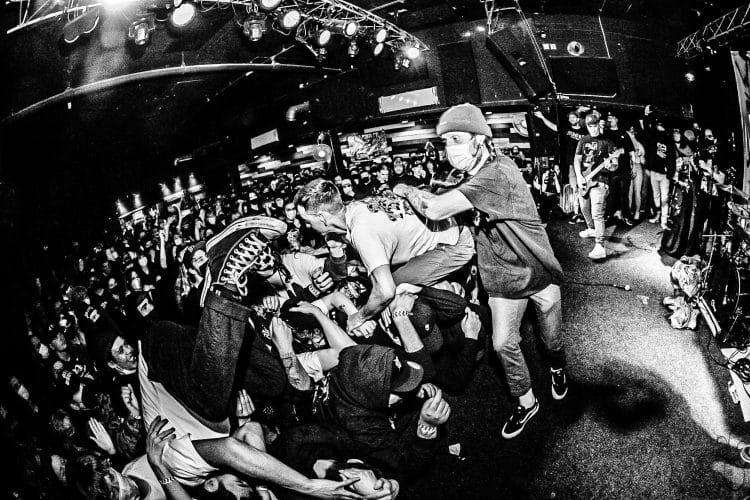 PAIN of TRUTH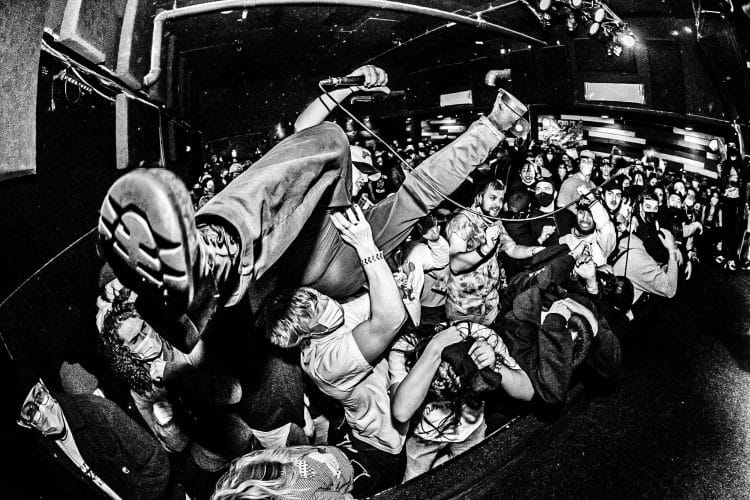 Have Heart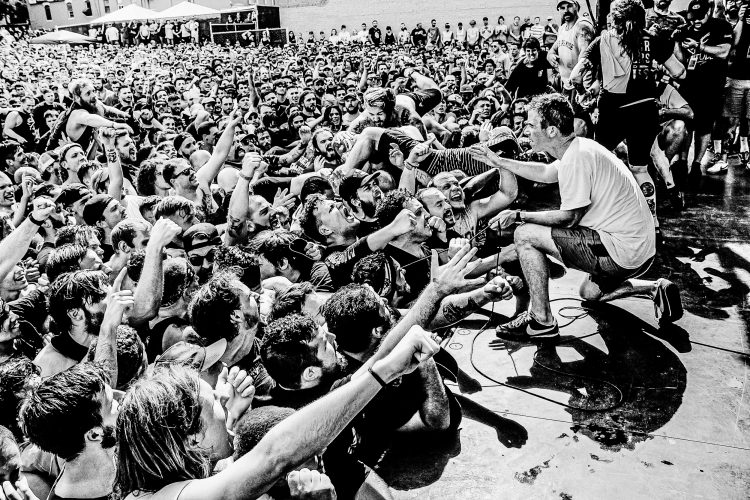 ZULU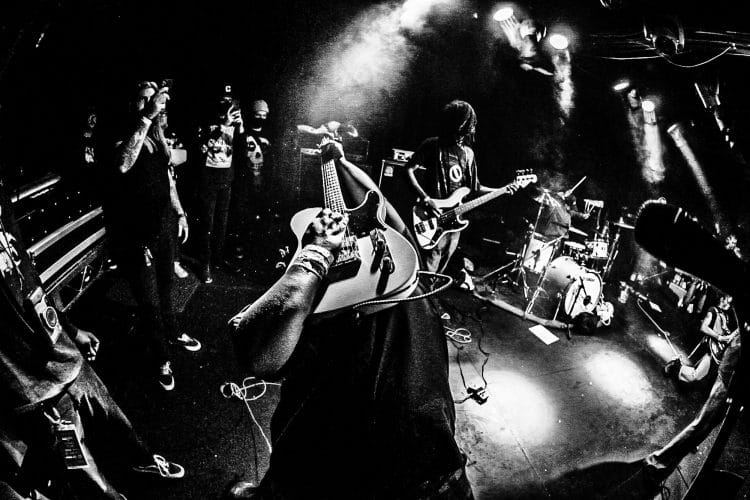 GAG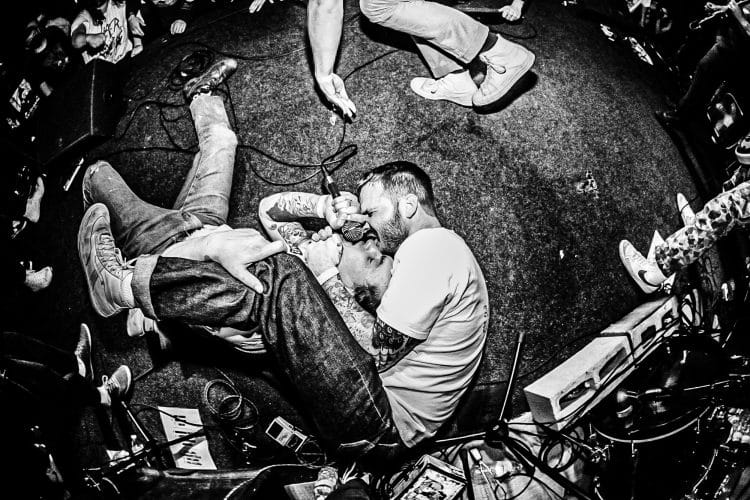 ZULU