First off, thank you for agreeing to speak with Cvlt Nation, and congratulations on your many releases this year. So far you've had three splits and now an EP through Damien Records. What motivates such prolificacy?
MK: Three things typically motivate a release, cultural statements, political statements, and technique. If I have something to say, I release something on the subject. If I get a new piece of hardware or learn something new in my DAW, a release usually comes from it. This year has had a special intersection of shifting political views and a move to making music completely on my DAW which has put me in a unique position to make more music than I have in the past. This year's releases have themes ranging from ironic literature references, serious critiques of my past political views, and more recently my obsession with chess.
Your discography includes a range of styles from power electronics and harsh noise to industrial techno and EDM. What about these oft abrasive soundscapes inspires your creative hand? Do you intend to experiment outside of the electronic music sphere?
MK: I appreciate the varying levels of simplicity and complexity of all these genres. Power electronics is the only genre I know of that can consist of very few "moving parts" and still be powerful. On "I Plan to Be Forgotten When I'm Gone" I wanted to see what I could do with a few drums, fuzz, and a single note repeated on a synthesizer. The whole track was completed in two or three takes. On my first foray into techno, I severely underestimated the amount of sound design that goes into a track. What I interpreted as a simple "four-on-the-floor" would have a lot more going on after I tried it myself. If you follow my discography you'll find I did not understand the importance of sub-bass and other types of sound design on my Document series for Phage Tapes. I suppose they are products of their time for that reason.
As of last year, I have been working on the war metal project Directive. I do the drums and general production. It has been a process of learning the proper techniques of mixing and mastering live instruments and then applying that to a genre that doesn't typically focus on high-fidelity sound.

Politics emerge as an underlying theme in your releases. "Hidden Injuries of Class", "Budapest '56", "Sino-Soviet Split." Images of rebellion and war abound. Is this simply the result of an interest in history or is your intent behind music production more politically motivated?
MK: It is both history and politics but I would go as far as to say you cannot have history without politics. Apolitical history ceases to be history. Everything is political whether we want it to be or not. Personally, I ascribe to Marxism-Leninism-Maoism, specifically Maoism. It is through this lens that I interpret history.
This year's releases have a shared theme of coming to terms with a loss of what one would call "Actually Existing Socialism." It is a myth; socialism of the 20th century failed. This is the theme of my split with Talk Show. The theme is also shared on my forthcoming split with Ezaüf on Vu Mantra Records.
The inclusion of politics in my music is a response to what I saw as a lack of defined politics in what was classified as left-wing music. Typically left-wing music is simply made by those who are left-wing or it has a broad stroke "anti-fascist" theme. I find this to be an incomplete response to the themes of fascist music like NSBM; one must be more than against something but must promote an alternative and stand steadfastly for their beliefs however controversial. I have gotten messages from people who "like my music but hate my politics" but they are forced to engage with them, which is the point.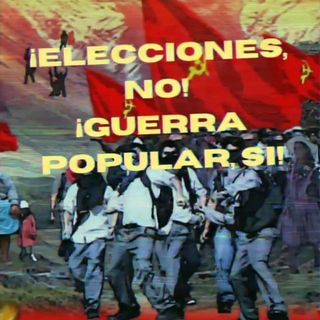 Tell me about your writing and production process. Are you scientific or romantic? Do you manipulate sonic variables in a track until it meets your criteria for mastering or does a rhythm guide your hand and allow the music to emerge naturally?
MK: All my music starts with a feeling. Sometimes this feeling is predicated by a theme or by a track I'm enjoying at the moment. The key component is whether it makes me move. Techno has to have a rhythm that makes standing still counter-intuitive. After I lay out the base of a track it is usually powerful but repetitive and boring. This is the stage in which I go through a few bars at a time and add percussion changes and automate manipulation of the sonic variables. That's when it goes to my mastering engineer Steve Canfield who has really helped define my sound over the last year.
Who, if any, are your primary influences? What about their art inspires you?
MK: I have a range of influences across varying mediums. In the realm of dance music, Tommy Four Seven's and Ansome's sound design are unparalleled, I've wasted many hours trying to achieve the same quality of production. I'm sure it will come with time. In the experimental realm, I encourage everyone to listen to Cathode Terror Secretion, Yellow Tears, and the other variations that stem from the Red Light District crew in New York.
I also have a deep appreciation for the career of Chris Burden and the documentary "Burden" about his life and art is worth a watch. Burden is most known for his piece "Shoot" where he had someone shoot his arm with a .22-caliber rifle. His progression into the work in his later life-like "Metropolis II" is impressive. It is this period that I appreciate the most. I've seen that piece in person and the amount of moving parts is unlike anything I've seen. He had a deep appreciation for detail.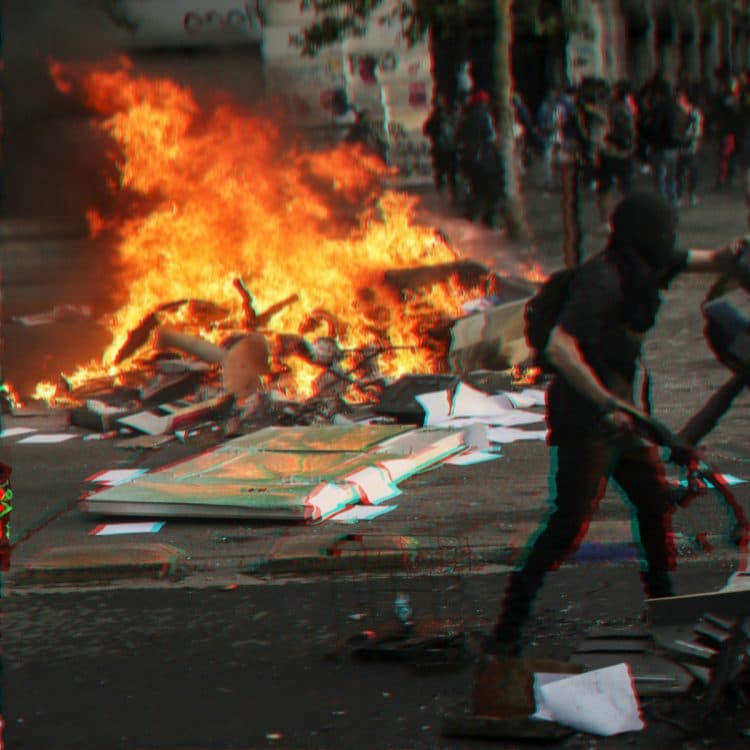 Have you played many live shows in the past? Should Portland expect any more live shows featuring Cut Unconscious? 
MK: I used to play as much as possible but recently it has been less of a priority. Right as COVID started I was planning to play a few shows in the midwest and northeast but those were all canceled. In fact, my favorite show was in the basement of a cafe in Fargo. As of now my career and education are a priority and I don't see myself playing a show for another year or two. I'm content just releasing music.
What does the future hold for Cut Unconscious as an entity? Do you have unannounced plans for releases in the near future?
MK: I'll probably keep releasing music if labels keep asking. Look for my split with Ezaüf on Vu Mantra Records and a split with Misery Engine on Phage Tapes for all your indoctrination needs. Damien Records will also be re-issuing Directive's Entropy Prevails on cassette with a 7" single of new material and a new shirt. As always Damien Records goes above and beyond any label in the underground.