The Heaviest Fest Hitting the West!
DISTRESS Fest Video Essay!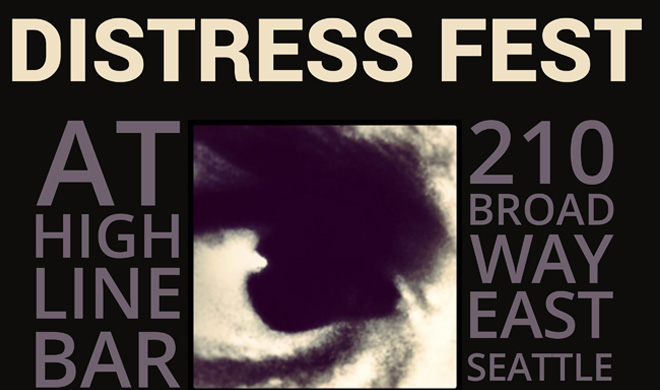 On Aug. 8th & 9th of 2014, Distress Fest, the heaviest and darkest gathering of underground music will be taking place in Seattle at the Highline Bar. The line up for Day One is stacked with all of my Doom favorites, and just the thought of it makes my neck hurt from all of the head banging that I know is going to take place. Here is who is performing on Aug. 8th: Pendulous, Gravecode Nebula, Ephemeros, Bell Witch, Graves At Sea, and Brainoil! Only to be followed up with Aug. 9th, which will bringing the Death Metal to your skull – peep this line up: Ritual Necromacy, Dead Conspiracy, Bone Sickness and Astraes Petis. I'm in total awe that Dylan and Adrian of Bell Witch have put together such an amazing fest that I know for a fact will be out of this world. On a personal note, I already have my ticket to head down to Seattle! I suggest you do whatever you have to do to get to the first annual Distress Fest…In honor of these two heavy daze, check out our Distress Fest video essay…Can you feel the heavy riffs weighing you down in ecstasy?
Graves At Sea


Bell Witch

Brainoil

Ephemeros

Gravecode Nebula

Pendulous

Ritual Necromancy

Dead Conspiracy

Bone Sickness

Enjoy this post? Donate to CVLT Nation to help keep us going!