NAKED's new record Killed By Roses is out now via Halcyon Veil. Now read about and listen to the music that inspires them!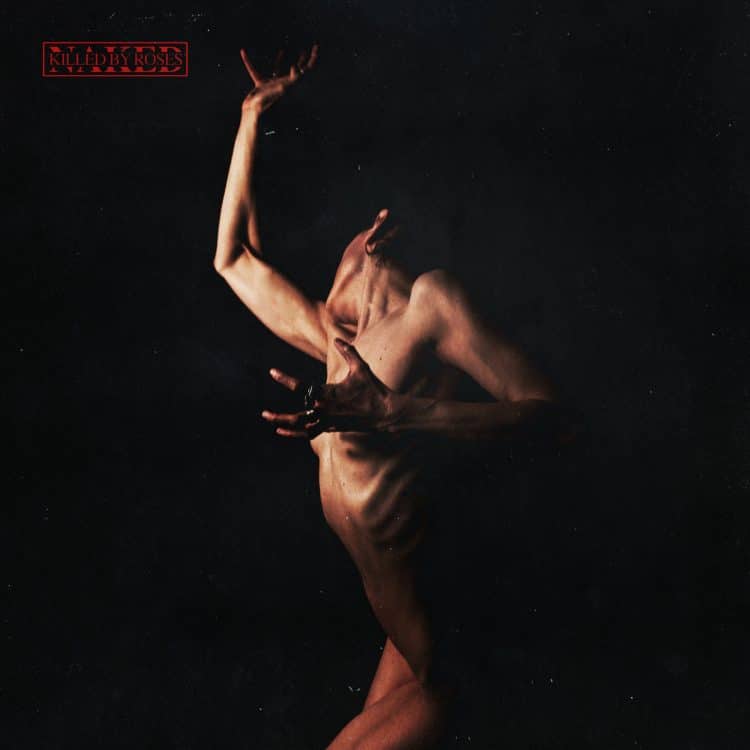 NAKED – 'BITE'
Masonna
Masonna's live shows usually last no more than a few minutes. Within those few minutes, pure raw, anger, frustration and energy are condensed. We try and channel that sort of energy into our songs and live performances.
Cosey Fanni Tutti
Cosey Fanni Tutti's work has been hugely inspirational – especially her incredible strength and determination in the process of exploring noise, sex, nuanced understanding of control, female body – its effect and power. "Sex is beautiful and ugly, tender and brutal both physically and mentally."

Diamanda Galas
Galas' vocal performances are torturous yet majestic – filled with shrieks, screams, growling and operating madness and full of burning passion which is truly inspiring. Similarly to Galas, my vocal performances often feel 'like a ripping of the flesh', the most satisfying ripping of the flesh. Her take on Baudelaire's 'Les Litanies de Satan' is the most perfect bastardisation of the Christian liturgical genre to summon something else, something darker, more liberating and more empowering.

Pan Sonic
We were first introduced to Pan Sonic by a friend while driving down the motorway at 100mph. Since then, their record Katodivaihe has been a big inspiration for the way we use noise and rhythm.

Emptyset
Emptyset's Recur record is so heavy and corporeal. We were inspired by the way they use bass distortion and feedback and always wanted to hear what that would sound like in a pop song.
Antonin Artaud – Theatre of Cruelty
Artuad's Theatre of Cruelty was a philosophy and discipline – loud, piercing often ritualistic performances where the actors had an intimate connection with the audience, confronting and unsettling them, forcing them to react primitively and instinctively to what was happening. Instead of offering escape and entertainment, it offered 'cruelty' which goes beyond words and connects with the emotions: it is supposed to wake up the nerves and the heart and trigger unconscious responses. Theatre of Cruelty has inspired our live performances.

Yukio Mishima
Mishima writes brutally and beautifully. His writing, life and art have been a big inspiration. This short film he wrote, directed and starred in; was released a few years before he committed seppuku that he enacts in this film.
Romeo Castellucci – Tragedia Endogonidia
Castellucci is a genius. Tragedia Endogonidia is such a powerful piece – presented in 11 episodes in different cities, it shows implicit images of birth and death and repetitive reproduction. Killed by Roses deals with a lot of the motives which recur in Castellucci's work – manic actions, hysteria, blood shed, claustrophobic rooms, deathbeds, uttering of ritual scores, an old lady covered with goat skin and reappears again as a young girl, the death of the hero on the one hand and an eternal self-replication on the other. His idea of tragedy is inspiring for our sound, lyrics and performance: "The tragic is a form of energy that is human and inhuman at the same time. This form of energy does not belong to the gods but to the human and the inhuman." The real tragic situation is 'not having a choice'.

The Jesus & Mary Chain
Earlier in their career, The Jesus & Mary Chain married pop music with harsh noise and managed to have actual hits. I love their naive nihilism, feedback and sound of the Shin-ei Fuzz Wah. Young, beautiful and ugly at the same time. This track is one of their more experimental.