Supernatural clashing of the 8's…GANG GANG DANCE & 88 BOADRUM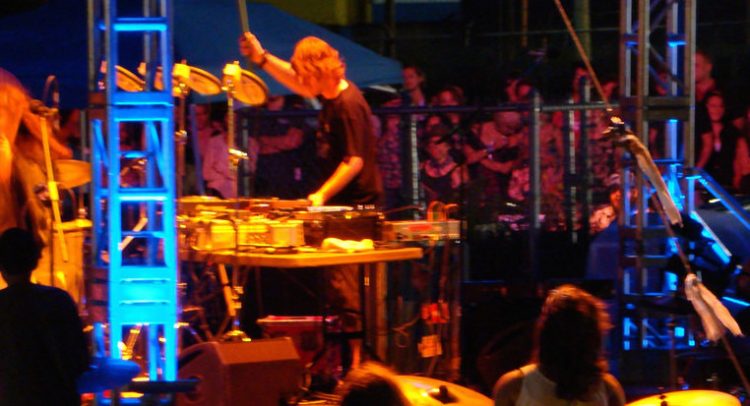 Supernatural clashing of the 8's on 8-8-2008 for 88 minutes – 88 drummers along with GANG GANG DANCE performed at Williamsburg Waterfront in Brooklyn, New York City. While this was happening on the East, the same thing was happening on the West, Featuring the BOREDOMS and 88 drummers. I went the first one in NYC the year before that, which featured the BOREDOMS and 77 drummers and it was one of my best days in the city – PURE SONIC MAGIC! Anyway, it's time to step back into the past and watch how it all went down on 8-8-2008 with GANG GANG DANCE at the I-control stand! Press play so that you can hear the attack of the audio weirdos that move to the beat of their own drummer! Big UP to (((unartig))) for capturing this truly historic event!
Enjoy this post? Donate to CVLT Nation to help keep us going!