We haven't put out one of these for a while, so this one is a special one – Sonic Cathedrals Vol. CXLVII by CROWHURST's Jay Gambit (GIRL 27). In addition to this mix, Jay has written a tour diary of sorts detailing the weird events surrounding his SXSW performance this year. Its a great read and as disturbing as Crowhurst's music…
[audio:http://www.cvltnation.com/wp-content/audio/01 No No man PT 1.mp3,http://www.cvltnation.com/wp-content/audio/02 Archives Of Pain.mp3,http://www.cvltnation.com/wp-content/audio/03 Stuck On You.mp3,http://www.cvltnation.com/wp-content/audio/04 Siberian Kiss.mp3,http://www.cvltnation.com/wp-content/audio/05 (Heart).mp3,http://www.cvltnation.com/wp-content/audio/06 The Hypocrite & The Concubine.mp3,http://www.cvltnation.com/wp-content/audio/07 And The Birds Are About To Bust Their Guts With Singing.mp3,http://www.cvltnation.com/wp-content/audio/08 What Did I Do.mp3,http://www.cvltnation.com/wp-content/audio/09 Born Spirit.mp3,http://www.cvltnation.com/wp-content/audio/10 The Shining.mp3,http://www.cvltnation.com/wp-content/audio/11 More Complicated Than A Sci-Fi Flick.mp3,http://www.cvltnation.com/wp-content/audio/12 Chains.mp3,http://www.cvltnation.com/wp-content/audio/13 Day Nineteen_ Fucking Viva.mp3,http://www.cvltnation.com/wp-content/audio/14 No No Man Pt. 2.mp3|titles=SONIC CATHEDRALS CXLVII: JAY GAMBIT OF CROWHURST / GIRL 27]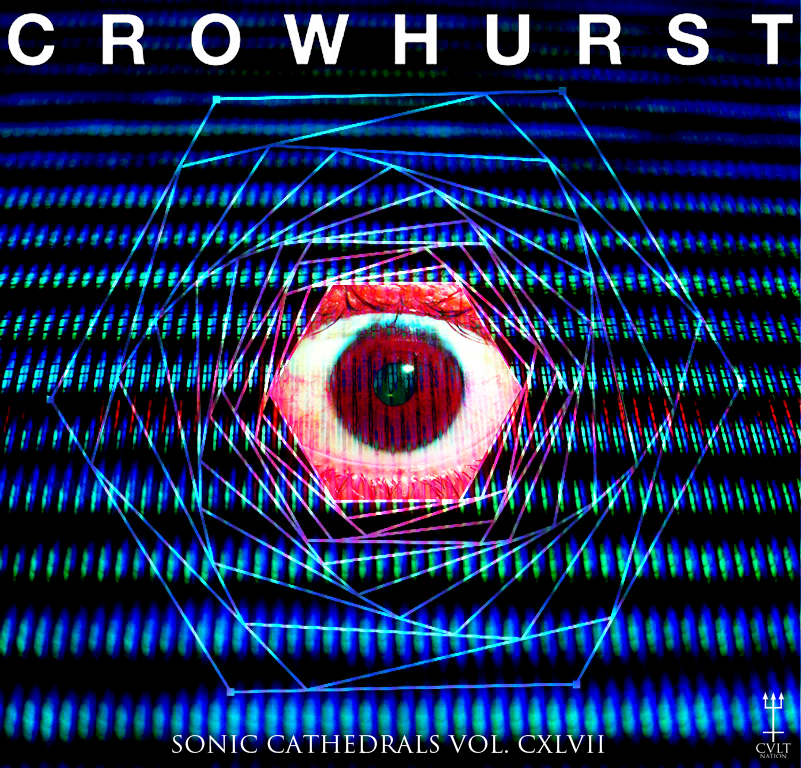 SONIC CATHEDRALS CXLVII: JAY GAMBIT OF CROWHURST / GIRL 27
1. Steven Jesse Bernstein – No No Man (Pt. 1)
2. Manic Street Preachers – Archives of Pain
3. Failure – Stuck on You
4. Glassjaw – Siberian Kiss
5. Boredoms – (Heart)
6. Mamaleek – The Hypocrite and the Concubine
7. Set Fire To Flames – And the Birds Are About To Bust Their Guts With Singing
8. Country Death – What Did I Do?
9. Broadway Project – Born Spirit
10. Last Dive – The Shining
11. Pg.99 – More Complicated Than A Sci-Fi Flick
12. Raein – Chains
13. Trap Them – Day Nineteen: Fucking Viva
14. Steven Jesse Bernstein – No No Man (Pt. 2)
FEAR AND LOATHING AND THE PURSUIT OF DISSONANCE by Jay Gambit
It's Sunday night and I'm in a bar in Austin, Texas. A handsome man wearing a sequin dress throws what looks like a jar full of pennies onto the floor and bashes it repeatedly on the concrete floor in the center of the crowd. At one point, he begins thrashing his body against the onlookers – some horrified, others amused. Clearly, the horrified ones hadn't seen the YMT set the year previous that ended in the festival organizer being soaked in every bodily fluid imaginable. This was Sux By Suxwest 5: The Final Suck. This was the end of Austin's Club 1808 as it once was. This was special.
The acid I'd taken an hour earlier had kicked in, but not completely. The show was hyped around a "surprise guest" (rumored to be Pharmakon), but Ascites was doing a damn good job of keeping everyone happy. I hopped from behind my setup into the crowd and rammed my body into his, throwing him back and then immediately lunging forward – arms propelling around my shoulders. We'd done something similar together the year previous with a big collaborative Crowhurst set that ended in a trashed art gallery and blood and gear everywhere, but this year I'd be performing solo.
Their set ends, and I immediately stand on a chair and do my usual bullshit.
"Hi, I'm Jay Gambit and I have a band called Crowhurst and I make weird shit under Girl 27. I'm gonna go on now, so… yeah. Hope you enjoy it!"
The acid I'd taken right before Breathing Problem hit the stage had just started to take effect. The wash of humanity in the room seemed to vanish and it was just me and my machines and the sounds from the speakers. Warm drones get outstretched, sharp synth stabs propel forward, and I lock in tune with the oscillations radiating around me.
As soon as it begins, it ends and I chomp a handful of mushrooms and wash it down with a vodka and cranberry. My travel partners and good friends, we'll call them Trevor B. and Ben L., appear and we load the gear into the vehicle. The plan is to drive back home to Los Angeles directly after the show to be back the next night or Tuesday at best.
Ben and I begin a discussion about artificial intelligence and consciousness and all of the cliché bullshit that a physics major and an asshole on hallucinogens would talk about on a long car ride home. An easy few hours pass before the decision is made to switch shifts for driving.
We pull into a rest area and I grab a coffee from the Burger King. The man behind the counter has a paunchy gut and thick mustache, and tells me that I'm his first customer. We chat about his two hour commute while I wait for whatever garbage I decided to put into my body to arrive at the counter.
Back in the car. I get in shotgun. Trevor puts on Mamaleek and takes a big swig of his coffee and while I take a Xanax and Ativan to try and put me to sleep for the duration of the ride. We hit a stop sign before we pull out onto the onramp. I've got a coffee in my right hand, and the second wave of the mushrooms washed over my body as I start to put the front passenger seatbelt on. Then I saw a beam of light.
"Hey that car is going pretty f…"
It was light. It was dark. It was light. It was dark. It was steamed up like a sauna and I had been showered with hot coffee. If you ever wondered what it was like to hit another car head on at a combined speed of 120mph with a body full of psychedelic drugs – well, I would advise against it.
Trevor and Ben were fine, though shaken – and I remained locked in my seat. In that moment, my brain went into a different zone. What the hell do you do in that situation? I'm sure as shit not in any position to move, as I'd smacked my neck back and forth like a bootleg bubblehead doll or a coked-up thrasher at a Motörhead show.
EMTs and pigs arrive, taking redundant information, and I try to play it straight. They throw a neck brace on me and take me into the ambulance before I realize that we're in the middle of absolutely nowhere. If it takes a two hour commute to get to a rest stop, your chances of a high density population drop pretty fucking quick.
Once I get on the hospital bed, there's a throbbing in my skull that won't go away and I try and remain calm with the nurses. One comes in and gives me a shot in the ass and tells me it's aspirin. I ask if she's got any actual medication in the hospital, and she shoots a snarky remark back. The staff clearly isn't in the mood to deal with me, and I was hardly in the mood to deal with them.
After a duration in this bed, I realize that this is not the place for me to be. To use the term "discharged" would be a bit of a stretch. I've lived with severe spinal issues and chronic pain my whole life, so this wasn't new to me. As soon as a nurse gave me the a script for aspirin, I took the neck brace off and walked out of the hospital into the bright reality of the hostile journey through the West Texas desert.
Ben L. had decided, and quite logically so, that the best solution was to go back on a bus to Los Angeles and end the journey there. Unfortunately, my gear was in a tow yard around 9 miles away. I look at Trevor, and along we went down the hot orange desert that seemed to stretch out like the view of the ocean from the hull of a ship – because what else can you do when you're in that situation?
To make matters worse, the pair of shitkickers I'd chosen to wear on this occasion were low top cowboy boots with a two inch heel that I'd purchased second hand from a roadside swap shop. Needless to say, those fuckers weren't K-Swiss quality. That didn't matter much, though, because you get tunnel vision at that point and you just walk and you walk and you're there.
I reach into the back of the totaled car and grab a half-full pack of smokes and light up my first since before the collision. Goddamn, did that smoke fill my lungs like…well, you can fill in whatever sexual reference you want to. Regardless, that shit was satisfying as hell.
We're pointed down the road to a gas station and a few motels, make a few phone calls to let people know we weren't dead, and figure out how the fuck to get out of this place. That was it. We made the next leg of our journey to a hotel that could be described as if the entirety of the lineup of the Fun House-era Stooges had been housekeeping staff. Grabbed a few bottles of white wine and downed some more benzos in an attempt at a modern-day attempt at Civil War Medicine. Didn't work, but was worth the try.
The plan was the next day a tow truck would come from Odessa, 59 miles away, to pick us and the car up and give us a rental car to drive home. Well, that turned into three days of checking out, wandering around in the heat and waiting for a tow truck, then checking back in. Lots of wandering around in the Texas heat. I bought an "old man equalizer" from an elderly gentleman who was proud to exclaim its effectiveness when he was once confronted by some thugs and had to "give em a reminder."
Besides that, those three days were boring at best. Our best case scenario was that we found the best damn coffee shop I'd seen in a long time and they played a lot of Rammstein. We met a bunch of incredibly nice truckers who swapped stories about brickweed (our stash had been dwindling and a man can only survive on pinner spliffs for so long) and his adventures hauling a multi-ton trailer down icy mountain roads. I asked what he was hauling. Chocolate. Forty-thousand pounds of chocolate.
The morning came and a tow truck driver named James arrived. We split a Pall-Mall while Trevor ironed out the details about his car and off we went to Odessa, Texas. The satellite radio strapped to his dash blared One Direction, which is not the curation of tunes that I would expect from a seemingly hardcore tow truck driver who'd spent 20 years as a drill sergeant, found his wife cheating on him and moved to the middle of nowhere – but I'm the last guy to be judging someone on their musical taste.
We get to the car dealership in Odessa, and I go to shake James' hand and he pulls back. Apparently, he'd had an accident and the doctors at the nearby hospital had sewn all the ligaments together, disfiguring him permanently and leaving his hand partially paralyzed. Maybe walking out of that hospital was the best idea, after all.
We nodded and exchanged gratitudes, and got to business getting ourselves into a new car and a hotel for the night. There was now a massive problem, though. We were out of weed and in the middle of one of the weirdest spots I'd ever been in my life. I've scored my fair share of grass in odd situations before, but this was a stumper for me. I asked the housekeeper with the bootleg Bulls jersey and the matching bootleg Nikes if he knew where to buy some reefer. He shook his head no, and gave me look like he was unsure if I was a NARC or just dumb.
As he walked away, a young lady's voice came from behind me.
"What do ya'll need?"
The room next to us had the door open and a girl with half-finished tattoos lit up a cigarette in her non-smoking room. I told her that we just needed enough bud to last us two or three days and she handed me a gram. I looked around and realized that this was not a temporary residence for her. She told me she was a stripper, and that it was cheaper to live in the hotel than get an apartment. As she left, I thanked her immensely and asked if she knew if it was an indica or sativa – as I knew Trevor had a preference.
"Honey, the name of this strain is 'Odessa Stripper Weed'!"
And off she went, and so did we – to get a rental car. A fucking NEW car too. Hyped up on hope, seeing the end is near, our lovely car rental assistant pointed us to our 2015 Jeep Patriot. A fucking AMERICA MACHINE. Big headlights and an option for a cow guard, just in case one comes wandering out at you. A far cry from the Honda Civic we'd split in two only a few days earlier.
Now, normally when someone sells me insurance, I get wary – but considering recent events, we opted for the $20 a day full coverage. I mean, what other deal allows you (hypothetically, of course) to total a car every day and just get a new one without having to worry about it. Good thing too, because not fifteen miles in, a rock shattered our windshield.
Now hysterically laughing and blasting Dru Hill, we managed to make it through the Arizona checkpoint without getting questioned about being a citizen or searched, and drove on through the night up until midnight. I'd posted an update on Facebook to let folks at home know that the journey was near completion while Trevor searched for a campsite to park in and pass out for the night.
A notification on my phone alerts me to a comment that states "come to Tuscon!" I sent a message to the sender of that comment with the urgency I'd never felt before and he was gracious enough to allow us to sleep on his floor. I played a set to just him and Trevor sitting cross-legged in his living room, the same set I'd played to a festival audience a few nights previous.
We woke up, grabbed a Whataburger and made our way home. As we approached the skyline of Los Angeles, the sun was setting. Just as I lit our last jazz cigarette, the radio played "Time" by Pink Floyd and those words will echo through my head with a different resonance than they'd ever had.
"Home / Home again / I like to be here when I can…"
Jay Gambit is a sound and visual artist based out of Los Angeles, California. He performs leading collaborative projects with various musicians with his 'Crowhurst' project as well as releasing solo material under the moniker 'Girl 27'. The self titled album 'Crowhurst' is out now on Ivory Antler and the Girl 27 tape 'Give In' will be released by Ascetic House later this year. You can catch him on tour later on this year in the US with Orbweaver and in the UK with Caïna.