WTF!! Let me say this One More time WTF!! SELF SABOTAGE is the fucking BOMB! Their new song "No Direction" is out now via Nothing Less Records and real talk, it's one of the most urgent Hardcore Punk songs of 2022. It's so easy to write about this band because their music it's that damn RAD! SELF SABOTAGE bangs out intense anthems that are a call to arms to rise up against all of our downpressors. I know for a fact that if this band was around in the 80's our whole crew would have gone ape shit for them, plus I'm sure Goldenvoice would have booked them for a show at the Olympic Auditorium (I would have loved to see them at the Cathy de Grande). I can't put it into words, but I hear the aggression of the LA streets in the tone of this song "No Direct"! Get with the program and give SELF SABOTAGE their props for bringing the Rukus!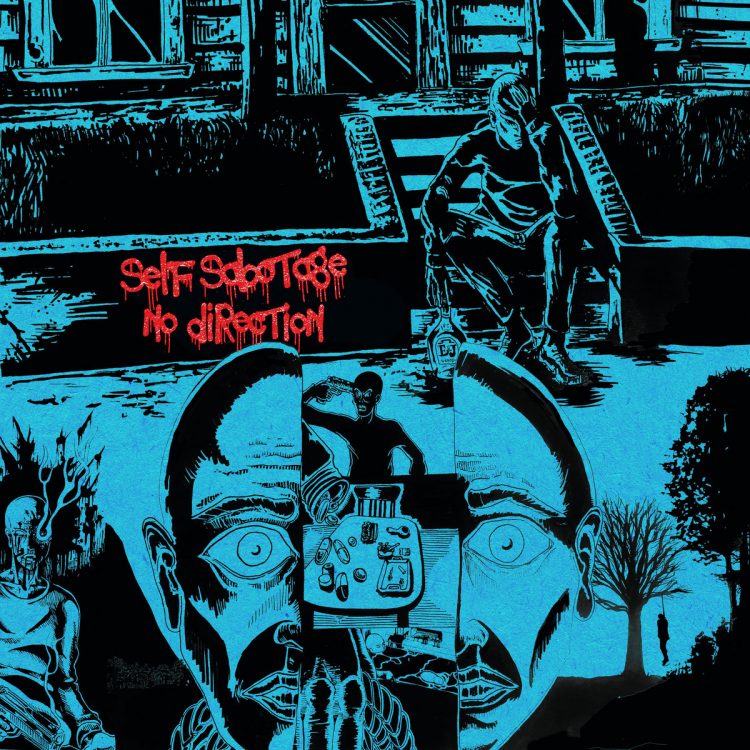 SELF SABOTAGE My Mind Is A Ghetto
I say this loud and proud: SELF SABOTAGE created one of my favorite Hardcore Punk demo ever called My Mind Is A Ghetto! I'm fuckin mad that I'm late to the game because this sonic beast came out in September last year, so I apologize to the band! Anyway, every song on this affair is freaking anthem and has me bumpin this record on repeat, real talk. Unholy hell yes, this band will slap you in the face with some insane riffs! What really draws me in is the vocals and lyrics because they are so fucking on POINT! SELF SABOTAGE's songs are full of melodic urgent chaos that makes every moment of this record so awesome! This band is laying it all out — if you don't believe me, blast "Ill Intent" or "Soy Asesino." They have been able to capture the gnarly spirit of 80s hardcore with some OI vibes to manifest a sound that is truly all theirs! I want y'all to join me in celebrating SELF SABOTAGE's My Mind Is A Ghetto…All I wanted was a killer demo and this band gave it to me!