See How Vein//Sanction//Fuming Mouth:
Whipped Vancouver into a FRENZY!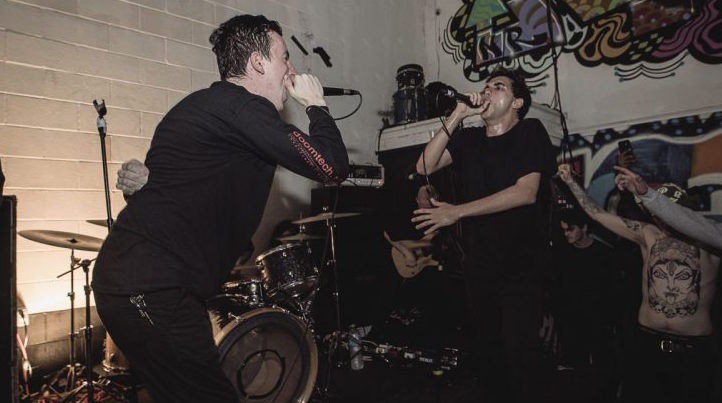 Vein, with Sanction, Fuming Mouth, and Backbite
333, Vancouver, September 27th, 2018
These are the shows that really remind one of the sense of community and family that exists in hardcore, where a few bands join forces to make a run across a continent, hitting up as many independent spaces along the way as they can. In Vancouver's instance, the locale was 333, also affectionately referred to as "half-satan", a space known for the eclectic range of shows it accommodates. It's also one of very few venues that's 100% DIY, and caters to all ages shows, something that's become increasingly rare in recent times.
All the bands absolutely destroyed, whipping the crowd up into an absolute frenzy. It's also always cool to see bands sincerely support their tour mates, wearing each others' merch, making guest appearances during each others' sets, and giving each other props onstage. While Vein have a lot of hype behind them at the moment, and for good reason, it would be remiss of me to not stress that the other bands are equally worthy. Not a bad Thursday night at all.
Backbite
Fuming Mouth
Sanction
Vein
CVLT Nation Crew
This kick ass show was put on by the Mighty DPK Promotions
Enjoy this post? Donate to CVLT Nation to help keep us going!