Ring the Alarm!!! Listen to the new post punk anthems by PAWNS!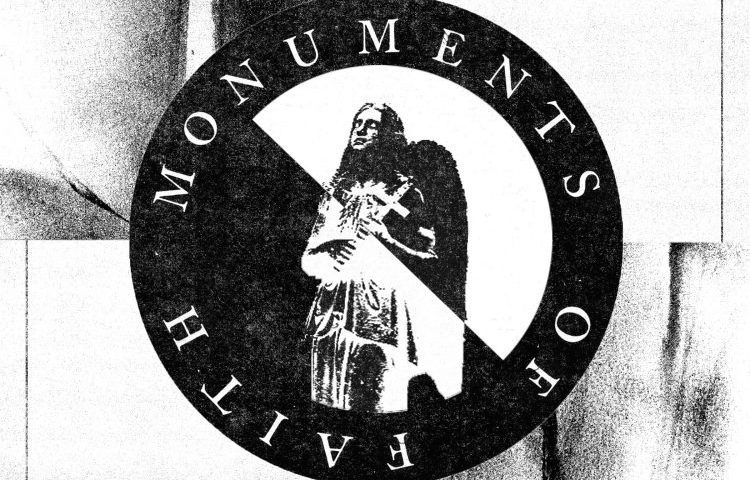 New York's finest anarcho-punk outfit, PAWNS, is going all out yet again. On April 17th, Monuments of Faith put out by Near Dark Records, the follow up to the astounding LP on The Gallows, will make its presence known to the disciples of autonomy clamoring at the gates of graffitied dive bars and sticker-strewn wax shops. The meal for the masses is three rarified songs drawing influence from the historic greats from which was born a multitude of subgenres – the first anarcho wave. However, PAWNS have taken the style a step further, exploiting its tendencies to produce hi-hat heavy repetitive dance grooves before thundering in to a full blown dark pogo all while retaining a greater air of cathartic discontent with the injustices of the wider world and its constant, blood-soaked behaviors.
Enigmatic in their discography is vocalist Gage Allison's distinct baritone resonance that relays between long, reverbed bellow and rapid fire beration. The skins transition between martial snare paradiddles and perfectly concealed backbeats, saluting the single note bass licks providing the foundation for the aural onfall. Screeching above the riot soundtrack lies a piercing, chorus laden twang plank supplying a continuum of angular melodic minor leads before confronting the assembly with thick moving power chords worthy of their own spectral range.
In short, PAWNS is a troop that ascended with great speed and deservedly so. Although on the younger side in their inception, they've gone nowhere but up since then. The sound, the artwork, and the poetry all thrive as one in a package fit for anyone incensed at modernity, probing for a healthy outlet. Catch the release show on April 17th at Saint Vitus in Brooklyn and order the record here.
Enjoy this post? Donate to CVLT Nation to help keep us going!