Public Service Announcement:
Get your tunes on the new T-ShirtSlayer Radio!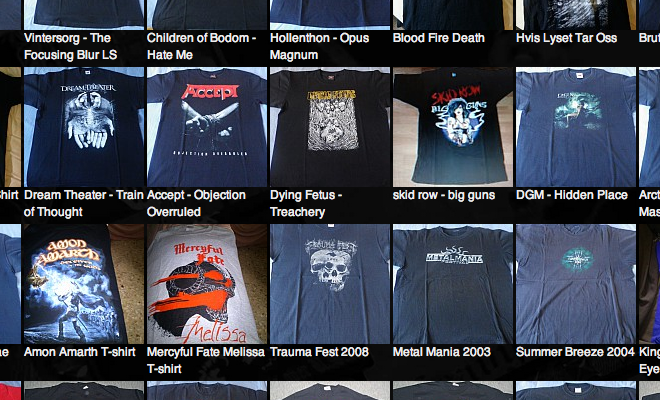 Metal heads love to admire each other's band tees, so one of our favorite sites for inspiration is the epic metal clothing forum T-ShirtSlayer! People from all over the world who appreciate the darker things in life post pictures of their favorite acquisitions – the dirtier and more worn out, the better! Personally, I have spent many an hour trolling through their vast archives (yes, we at CVLT Nation are trolls too – although I exercise self-control when it comes to juvenile commentary). So I was very excited to hear that T-ShirtSlayer is starting an internet radio station on June 30th, so that I can listen to awesome tunes while trolling! Even better – it is aiming to be democratic in it's music selection, and could be a great place to discover new music, because they're accepting submission from any of their members. All you have to do is sign in and upload your band's music and come June 30th, people from all over the world will be hearing your creations! I have to give props to Doctor Death – it's a great idea and very true to the grassroots foundation of the metal underground. So heads up all musicians: get your tunes on T-shirtSlayer!
Enjoy this post? Donate to CVLT Nation to help keep us going!