If you're any fan of modern post-punk, Vancouver's Spectres are a household name to you. For over a decade, they've been pumping out record after record of top notch new wave that takes inspiration from early British anarcho-punk and adds dense layers of melody to create a sonic landscape with equal parts fury and melancholy. Over the years they've explored a lot of aural territory, shifting sonic atmospheres from high-paced angst-ridden geography to moods steeped in longing, adoration, loss and gratitude. With such broad experience under their belt, they have no fear in expressing even their most deprived or dispossessed emotions.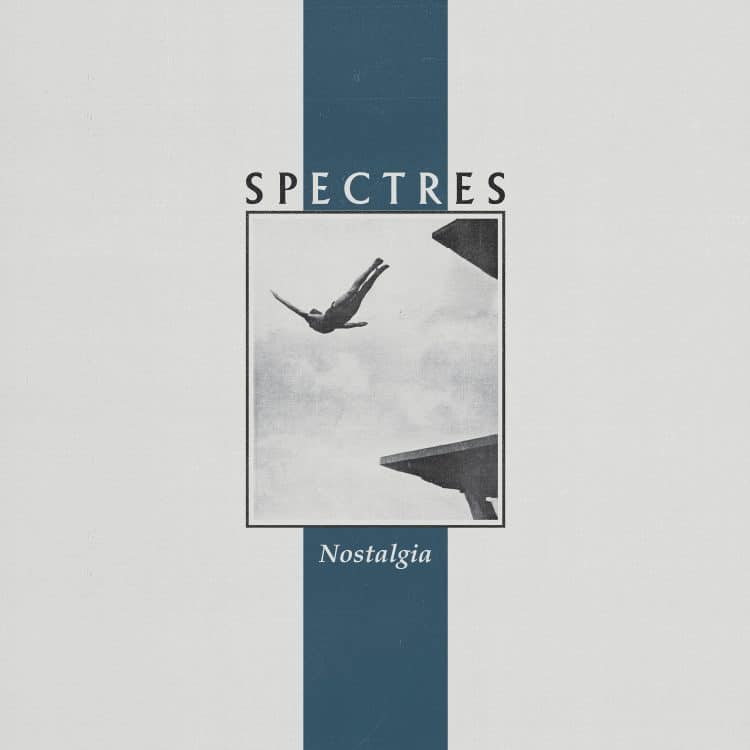 A sign of its times and the band's maturity as a whole, Nostalgia is decisively lighter in spirit than previous releases as a counterbalance to the burdensome moment humanity is facing in addition to the commonplace alienation and search for identity everyone experiences as they age. The guitars have taken on a mostly clean, chorused ambiance, giving mid-tempo rhythms room to settle in as a backdrop to vocalist Brian Gustavson's hollow wails. As the era follows, their timing is more patient than urgent and the setting feels tranquil yet pining for something more. If one were to pinpoint one word that the album evokes it is absolutely "nostalgia."
It's exciting to watch a band mature as they develop and do it with grace, as if Spectres was always destined to be making the music they are in 2020. It feels natural and welcome as evolution is of higher importance to self-expression than cranking out repetitious covers of your old band. We at Cvlt congratulate them on their ability to grow as a band and shift as time dictates. Stay on the lookout for more from these post-punk legends because they show no signs of slowing any time soon.
Luckily, for long time fans and new heads alike, they're giving us a much anticipated West Coast tour in March:
Mar 6 – Portland, OR @ Blackwater Bar
Mar 7 – Oakland, CA @ First Church of the Buzzard
Mar 8 – Los Angeles, CA @ Part Time Punks
Mar 10 – San Diego, CA @ The Whistle Stop
Mar 11 – Los Angeles, CA @ The Rec Room
Mar 12 – San Francisco, CA @ The Eagle
Mar 13 – Chico, CA @ Naked Lounge
Mar 14 – Portland, OR @ Lovecraft