If you've been following the current wave of contemporary post-punk, Fearing is a household name by now. Launching in 2016 after the collaboration of Brian Vega and James Roger composing synth tunes together at home after meeting online, the band wasted no time releasing two monumental EPs and touring extensively. Showing no signs of slowing down but instead refining their unique take on dark music, we here at Cvlt Nation were excited to hear their new LP which will be released April 10th on Funeral Party Records, and plans for a West Coast tour with Soft Kill to celebrate the release.
Their particular sonic appeal considers the catchy melodies of new wave but adds a new dimension of depth with dense soundscapes in which the respective instruments tend to meld together and become unrecognizable from each other, instead creating a sonic ocean that swirls with sparkling single-note guitar leads, complex chord voicings, thudding basses, and cavernous drums.
Pre-order FEARING's "Shadow" HERE!
Favoring mid-tempos as opposed to overt dance grooves or languid stalling, the pace of the 'Shadow,' is perfect for both attention or as a backdrop to daily life, drawing from its incorporeal ambiance and formless nature. With disembodied voices, often in unison, seeming to arrive at the listener's ears from some unnamed level of purgatory, the lyrics focus on grief and lament, describing regretful situations, ruminating on the awkwardness of what went wrong or even if it's possible for things to ever go right. If you've ever looked back on your past and seen nothing worth saving but carrying on nonetheless, you'll relate to their patented realm of remorse.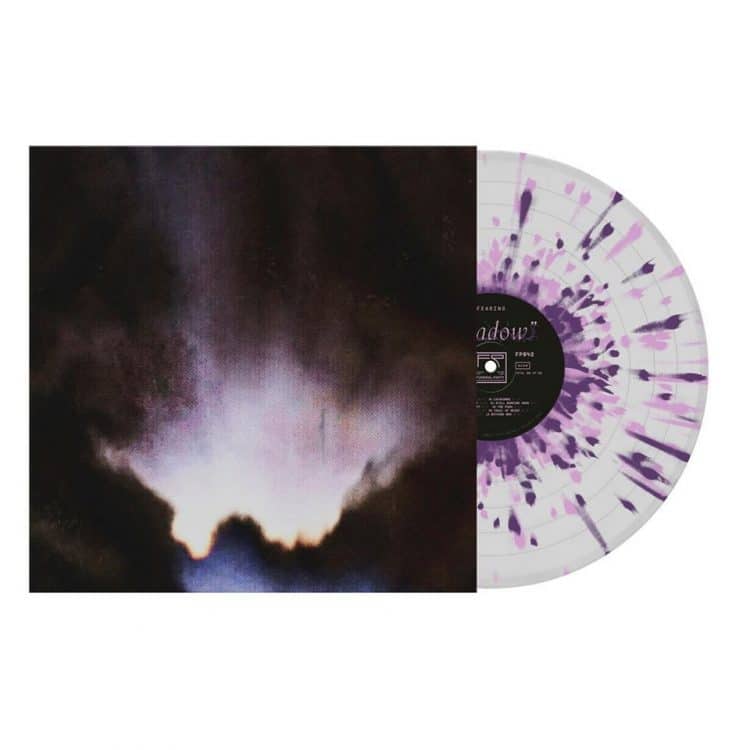 Alas, despite the overarching negativity of the subject matter, there is a single glimmer of hope in Fearing's edifice that signals an inevitable future that we can't escape either way. If our world is to be tragic, so be it, at least make it beautiful. Stay tuned for tour details and look for 'Shadow' out April 10th.
Tour Dates
Apr 10 Portland, OR – Doug Fir Lounge
Apr 11 Seattle, WA – Chop Suey
Apr 14 San Francisco, CA – Slim's
Apr 15 Reno, NV – The Holland Project
Apr 17 San Diego, CA – The Casbah
Apr 18 Las Vegas, NV – The Bunkhouse Saloon