If anyone remembers the shock site Ogrish at all, they'd be likely to describe it as 'the Bestgore of its day', but at its most potent it hovered on the periphery of popular culture, offering up beheadings and atrocities like event TV while being accused of operating in symbiosis with terrorist groups to get raw meat for the balcony. The site was well organized both in terms of design layout and providing easy access to stills and video clip archives, possessed a distinct editorial voice, was innovative in using new media tools to both remediate the territory covered by the Death film like Faces of Death yet also showcased materials that in representational terms of violence and death was without precedent. Ogrish developed peer-to-peer networks to accrue material and also pioneered the use of web filtering software to cull newsworthy clips for the site.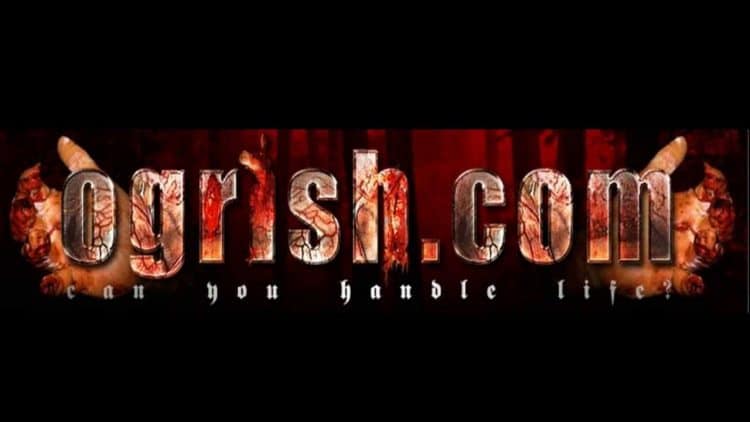 Just death. The Original Homepage Banner for Ogrish.com 2000 to 2006.
Ogrish.com was a website which offered uncensored news coverage and multimedia material that was predominantly of a violent and bloody nature. The site originated in the Netherlands in 2000 and its archives of transgressive visual material were open till 2006 when the domain name redirected to LiveLeak.com which was billed as a YouTube-inspired successor to Ogrish. During that time, the closest it came to having a public figure was the Dutchman Dan Klinker, who was head of the site from 2002 and occasionally made guarded pronouncements to the press. Klinker refused to be interviewed in person; conducting interviews with reporters via e-mail. Although regarded as one of the few 'purist' death sites (in the sense that it was devoted to body horror and death footage and stills rather than presenting it as part of a mélange of 'shocking attractions' like Rotten.com), Ogrish attracted criticism from its outset for the pop-ups and links the site carried to hardcore pornographic websites that belonged to the more extreme part of the spectrum; Ogrish's content was contentious enough to begin with and the close proximity to sadistic porn was strongly suggestive of exploitation. The accusation that the porn advertisements cheapened the site's attempts at respectability was met with the defence that the adult orientated advertisements were vital to cover the site's costs as regards bandwidth, content acquisition, technical services and legal fees accrued from defending itself from censorship and suppression. In early 2006, before its abrupt disappearance, Ogrish.com changed its design, from a dark and graphic intensive layout to a faster loading, cleaner layout, in what was widely construed as a rather self-conscious repositioning of the website; instead of the portentous 'Can You Handle Life' tagline, the new logo was 'Uncover Reality' with an editorial insistence that the site was an 'Uncensored News' website as opposed to a 'Gore' or 'Shock' website.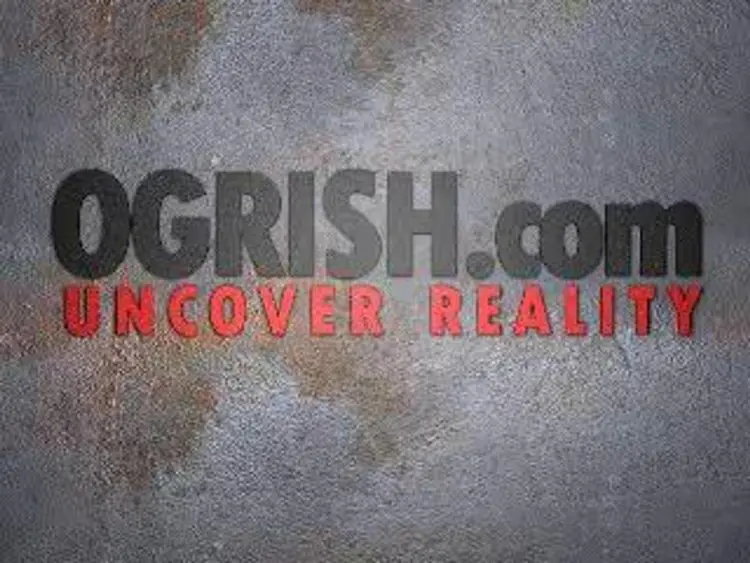 The site was candid about how it came to amass its archive of material:
Q. Where do you guys get all these images and videos?
A. During the years Ogrish.com has been around, we have been able to establish a content network. This network consists of more than 50 people from all over the world working in a variety of professions-including law enforcement and medical personnel. In addition to this content network, we also receive submissions on a daily basis from people who happen to come across certain scenes and capture it on camera. Ogrish owns the copyrights to much of the content that is displayed on the website. We often buy this content and have to make sure we are not breaking any privacy laws and that we have permission from the people who captured the images and/or featured in certain images. (From Dan Klinker Q & A Ogrish.com 2005).
Earlier body horror and death media like Faces of Death and its derivatives relied on the producers splicing together archive news clips and cast off footage by TV companies that had been deemed too strong for mainstream broadcast. However, with Ogrish being a true new media product, it was able to accrue footage through computer programs that searched other websites for suitable material and by requesting submissions with the offer of cash rewards in some instances. The relative ease with which images could be stored and transmitted thanks to the advent of camera phones, digital cameras and camcorders meant the site had a steady supply of videos from those whose working lives were spent in close proximity to death and the dying. Ogrish was a receptacle for viral videos, a recent development in media distribution where video clip content is shared on the Internet through e-mail, blogs and media sharing websites. Ogrish catered for those hungering for more extreme visual spectacle by offering a multitude of 'death hits' at an exhilarating speed:
The accessibility of cheap publishing and video editing tools saw video shot on mobile phones edited and distributed virally on the web by e-mail and between phones using Bluetooth technology.  If the majority of viral videos were (purportedly) unintentionally funny amateur clips and humorous sketches, a darker visual sub-culture emerged across Europe where physical assaults captured on phone were posted and distributed on the Internet. Before the Iraq occupation of 2003, which spawned an image-making factory for the World Wide Web in general, the site relied heavily on accident and crime scene photographs and videos. In the second part of the retrospective, we'll look at how Ogrish's Iraq atrocity exhibition elevated a shock site regarded as a grotesque oddity to one with genuine ideological and political influence, if not quite in the way expected.
To be continued…