I have no issue waving my freak flag high! For the past three years, I have had the honor of DJing the opening party of Vancouver Fetish Weekend and attending many of the events each year. What I really love is the freedom that this scene allows, with no judgment. Maybe this is why I enjoy looking at fetish art so much. A major factor that draws me to this scene is the fact that women have so much power to be themselves, which is something I totally respect! Today I want to share with you three BDSM artists that I feel are pushing the culture forward!
View his deviant art profile here. Follow him on Patreon.
I create art focusing on the Latex & Rubber fetish and BDSM themes. I have always been interested in these themes so this page is "from kinkster to kinksters.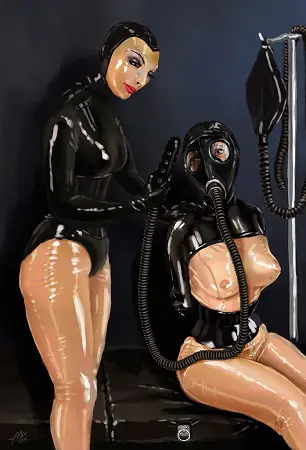 Artist: Engwemabala
I am an art lover from Germany in his late forties with a special admiration for strong dominant women, shiny latex & rubber attire. Creating brilliantly glossy art of beautiful women is a true passion of mine. Engwemaba is the pseudonym I am using for a couple of years now while creating my kinky art. The name derives from the best friend of my grandfather. He came from Namibia and was called Engwemabala. A mysterious, brave and very creative man. I later adopted that name for fantasy role playing games. And that name stuck as my nickname.

In my vanilla life I work as a freelance photographer & digital designer, but my real passion is my kinky art. It always comprises of some kind of drawing with pen, pencil, chalk or acrylics and a digital component. After scanning the original artwork I use some special digital techniques to achieve the special shiny look I am going for. Dream of latex while discovering my art. It is almost like feeling & smelling this beautiful shiny material wrapped around a majestic body. My art can be seen on twitter right now and a patreon account is in the making.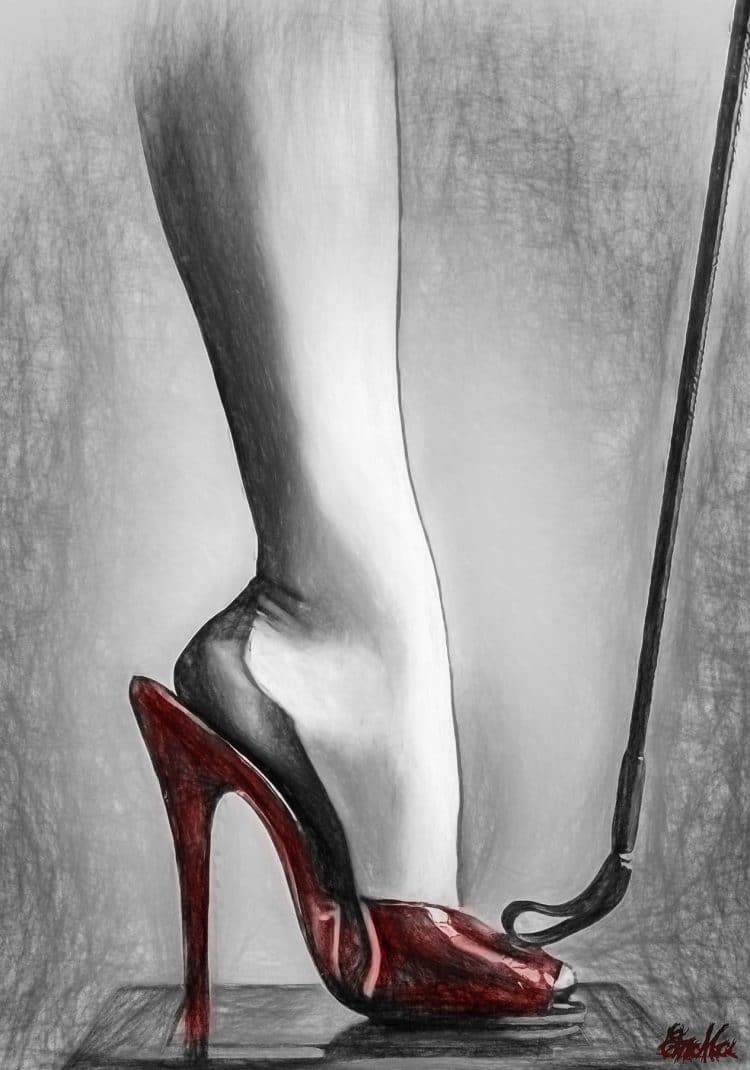 Artist: Petra Brnardic
Check out her galleries at Society6, Saatchiart, Instagram, and be sure to visit her website.
Petra Brnardic (also known as Vivian Volcano) was born in 1978 in Zagreb, Croatia. She graduated from the Academy of Fine Arts in Zagreb in 2004, in the class of professor Miroslav Sutej. This artist is engaged in visual arts (painting, drawing, photography, collage, installations, animation, multimedia), illustration, and graphic design. She exhibited in numerous solo and group shows, in the country and abroad.
Text via Secrets Bdsm Art.
Inspiration for this feature came from Secrets Bdsm Art.