NSFW: 1920s Femdom Art by Bernard Montorgueil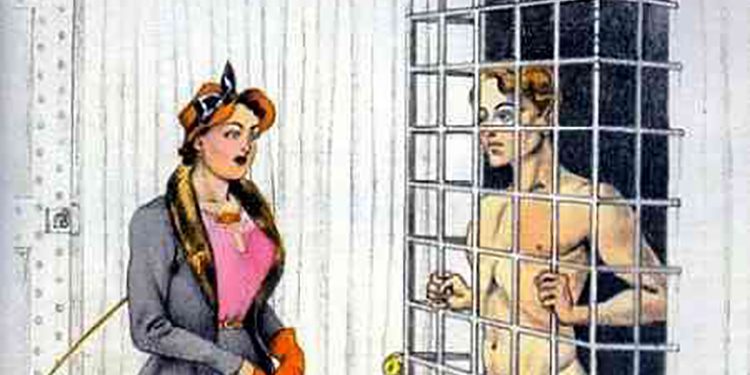 Posts like this always get us in trouble with Big Brother of the Internet, but fuck it – we really love BDSM art. Bernard Montorgueil was a French artist who created and published femdom illustrations and short stories in the 1920s and 1930s. There is something so amazing about seeing women dressed like my great-grandmother with a crop in hand sitting on a guy's face. It takes our 21st century notions of the early 1900s constraints of femininity, and turns them on their head. Buttoned up ladies torturing their male subs at a time when a woman leaving the house by herself was frowned upon. Instead of making sure his slippers and pipe are laid out, she's making sure he's been thoroughly punished. Shit, I wish one of these ladies ran for president!
via Dangerous Minds
Enjoy this post? Donate to CVLT Nation to help keep us going!