Northwest Terror Fest Day Three 2018 Feat. AGORAPHOBIC NOSEBLEED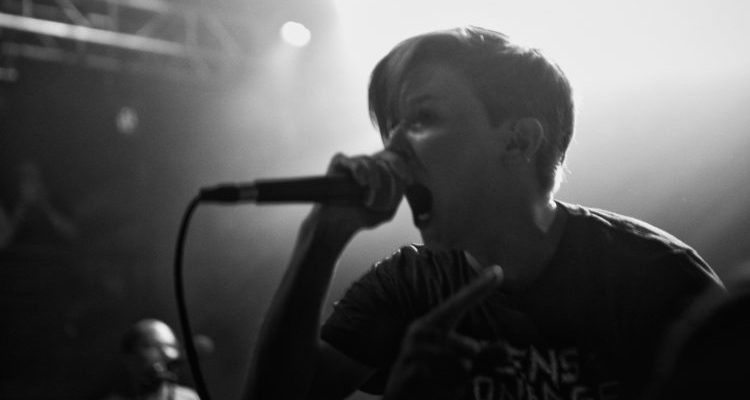 Text & Photos: Bobby Cochran
Another hugely anticipated day today, which was clear by the packed room at Barboza at the beginning of local doom merchants Un's set at 5 PM sharp. They were followed by metalcore stalwarts The Drip, psychedelic metal duo White Hills (dude had an awesome rainbow painted Gibson SG BTW), Bay Area progressive metal quartet Cormorant and Italian psych-doom masters Ufomammut pushing the volume and power envelope to ten. Upstairs, the lineup reached its pinnacle of musical diversity, starting with one of Seattle's best kept secrets, He Whose Ox Is Gored, followed by Chicago post-metallers The Atlas Moth.  The sweet siren call of Emma Ruth Rundle marked the most intimate moment of the night, just a woman and her guitar with the power to bring a club full of metalheads to silence.  The sludgy, building power of NOLA's Thou was exactly the right thing to snap us out of our ERR-induced reverie, shaking eardrums and harnessing a dynamic power that no one does quite like them.  The crowning jewel of the weekend was Boston's reigning grindcore masters Agoraphobic Nosebleed.  Somehow the inflatable pool toys from last night managed to survive (or maybe these were new ones?), which helped make it a non-stop visual and auditory blast fest that left no time to come up for air.  No drummer?  No problem. I actually appreciated the brutality and precision that came with their using a drum machine.  It made shit heavier for sure.
UN
He Whose Ox is Gored
The Drip
The Atlas Moth
White Hills
Emma Ruth Rundle
Cormorant
Thou
Ufomammut
Agoraphobic Nosebleed
Enjoy this post? Donate to CVLT Nation to help keep us going!