Hatred For The Species… NOOTHGRUSH 11-4-15 Full Set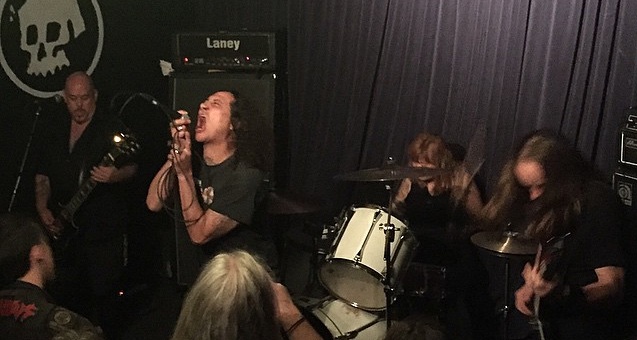 This is just too heavy and too awesome not to share with our CVLT Nation readers! Peep the most recent NOOTHGRUSH show at 1-2-3-4 Go! Records in Oakland. Nuff respect due to our comrade in video Kevin Hobbs aka roseman127…I know I'm going to blaze one and watch this full set, what about you? NOOTHGRUSH Rules Hard! Stay tuned UK heavy music disciples, this band is headed your way in the very near future, peep the tour posters below!
Noothgrush's full set live at 1-2-3-4 Go! Records on Saturday April 11, 2015; sludge from Oakland, CA. Songs include: "Oil Removed", "Diseased Mammal", "Starvation", "Draize", "Useless", "Entropy", "Made Uncomfortable By Others Pain", "Hatred For The Species".
Enjoy this post? Donate to CVLT Nation to help keep us going!