SPACE AFRIKA IG II Label: DAIS Records Website
Take us back to your childhood—what music did you hear around your home, booming out of the cars in your hood, or your headphones?
We grew up on a wide array of music, and between us our influences are extensive. Looking back means memories of our parents playing music around the house, Family engagements and parties within Afro-Caribbean and Nigerian/Jamaican welcoming environments, or growing up/spending a lot of time in and around the church meant anything from pentecostal hymns or more overground gospel music was ordinary; Kirk Franklin, Mary Mary, IYKYK. We're Channel U babies, so that was a major gamechanger and mind-altering part of our musical XP; Roll Deep, Kano, Tinchy Stryder, Dizzee > N-Dubz > Nu brand flex > LOTM (Lord of the Mics), etc., our parents playing anything from Fela Kuti to Scientist, Charlie Boy to Pink Floyd, Jungle and Garage mixes from the '90s, Sade, Prince, you name it. 
ROLL DEEP
WILEY vs. KANO
FELA KUTI & Africa 70
Give us the science behind the title and artwork of your new album, Honest Labour?
The science is life. Honest Labour is my (Inyang) pop's middle name, and his father, and his father, etc. so it's quite literally our life line/blood line. As well as that, the term "Honest Labour" is a reflection of our everyday routine. Very much rooted in a heavy work ethic being first-generation Brits, it's an ode to the lives of those around us and ourselves and what those before us instilled in us. 24/7, the hustle, is all we know. The artwork is a representation of those moments captured at night-time in solitude. There's something about being in transit listening to the sounds of the city which allows for self-reflection. For us especially this was commonplace, traveling between north and south Manchester, and we wanted to share that as an insight into our thought process and where the music is best consumed. Shoutout Tibyan, Jonathan, and Collin for putting it together and realizing our headspace.
SPACE AFRIKA LIVE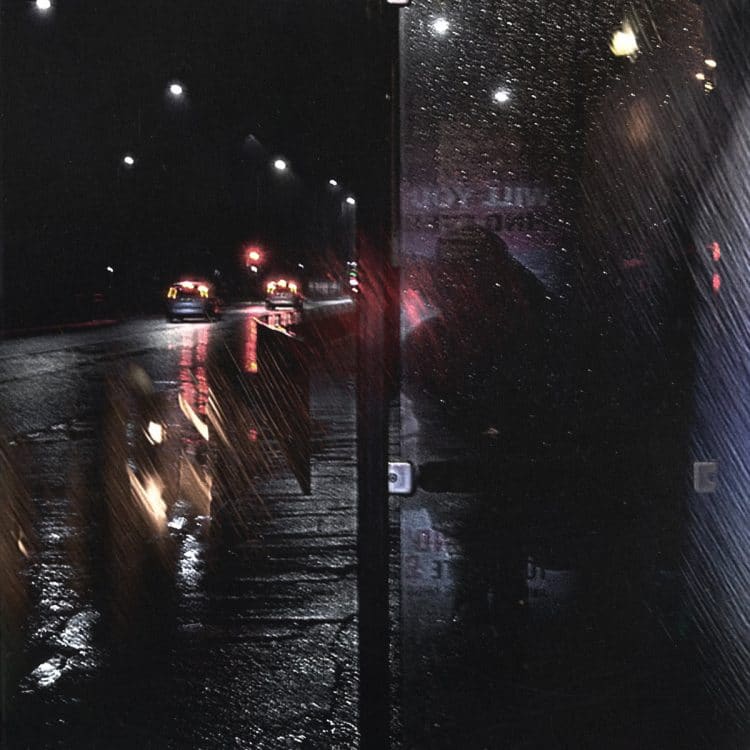 What role do the ancestors (and Black creators that came before you) play in the way you see the world, and how do they impact the way you create?
They are responsible for the foundations of ALL music. Simple as that. Everything we see now is the fruits of pure and Black-originating composition. Black creators before us, a decade or two or four have laid the blueprints for how to operate and be confident in your skills, and how to navigate in an unfairly biased plane of creativity. They are our influencers, teachers, and our muses.
If three of your songs from the catalog were placed in a time capsule to be opened 60 years from now, what songs would you put in there, and why?
They ain't released yet.
What are y'all's earliest memories when it comes to loving Bass music?
Listening to pirate radio in the car and at home, tuned into broadway moss side, big up the West Indian centre on Carmoor road, grandmother father used to run that, RIP. Had a big sound system for parties of all ages. Later down the line, Dubstep/Grime was a huge moment for us. Edging towards the clubs and all that; TRG, Silkie, Benga, 2562, Scuba, Burial &&. 
BENGA
Describe your production skills as a weapon of mass change—what impact do you want to see it have on culture?
Awareness and accessibility for ALL, without any hierarchy.
What does Black Joy look like and sound like to you?
Autonomy, no limitations, and flexibility.
It sounds like the laughter and jokes suspended in our daily voice notes.
It looks like sharing opportunities with those around you.
It looks like being recognized for your efforts/work without reference to the colour of your skin. 
What two historic events or subcultures have impacted your sound?
UK Riots. RIP Mark Duggan.
BREXIT.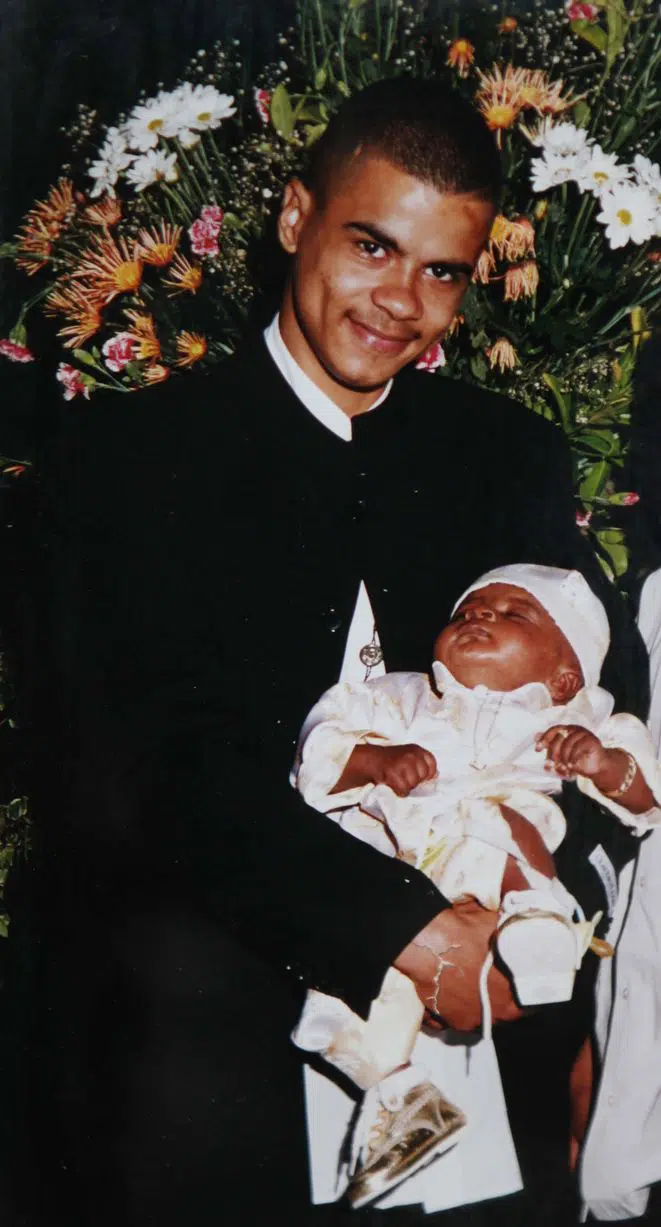 What four albums have had a major impact on your creative spirit?
4 + 1
Kanye West – 808s & Heartbreaks
Hype Williams – One Nation (2011)
Portishead – Dummy
Tricky – Maxinquaye
DeepChord – DeepChord 01-06
Talk to us about the song "Preparing the Perfect Response" and how it came about? Did y'all realize the words spoken on this track would impact people all over the world?
We knew the words in the song were impacting us first and foremost. You realize the potential in such words, unavoidably you can relate to the potential experience or events that lead to such perspective and that allowed Dom* to arrive at her position for the source material. Anyone with empathy will most likely be affected in some way by those words, but the extent of its impact or reach could only be anticipated. It's amazing to learn what it means to people. Thank you, Dom. 
Y'all have a strong sense of self when it comes to your creative vision. What life experiences helped shape the way you see the world?
Thank you for recognizing that. I guess it is easier to have a vision around something you know well, we know and always aim to know who we are and what we want.
I guess our identity as Black and working-class has been moulded by every kind of experience, such as the UK riots as mentioned earlier, and the murder of George Floyd. There are a lot of representations of how the Black experience or identity is perceived, which can be generally shown negatively. The stories shared with us by our community tell us the opposite. As artists, it's our duty to amplify the voices so that it's not lost in the cannon.
Generally conflicting energies over the last few years as well as successes and other positives, but mostly concentrated in a short space of time more recently. It makes you evaluate your position and intentions as you try to find some sense of purpose and place in the world.
The fact that we've spent most of our lives together has allowed us an expanded vision and potential. We agree on most things if not all and we believe in each other. So that combined faith goes a long way and bigger ideas seem more normal and attainable. It's like having an extra brain or an extra pair of arms and legs. From long we've had a unified vision and no shyness to what we aim to materialize.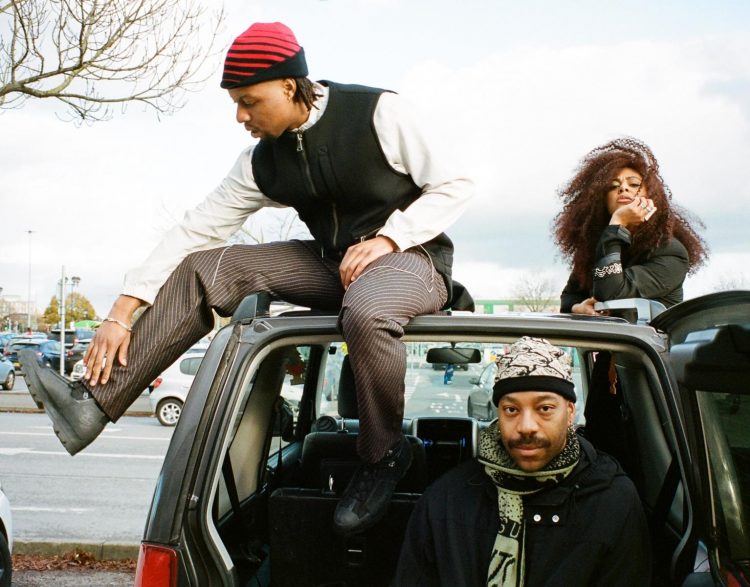 How does living in a country with so much CCTV surveillance play on your mental, and does it impact the art y'all create?
CCTV culture demands cryptic behaviour and working in the shadows and backgrounds of the UK's surveillance. Being forced to act out a certain way to stay in line outside your yard leaves more room for interpretation and expressiveness behind closed doors.
Can you break down your creative arc from LL.M. 002 to Honest Labour?
Growth and maturity,  getting deeper and less conventional in our DAW, buying gear selling gear, seeking it all. Help broken laptops lol. Tbf a constant grind for ourselves — breaking down walls till people see us, doing shit our own way and saying No lot field by Hella Smoke, living life, everything with broski. 
Can y'all describe your music as a weapon of mass change—what impact do you want to see it have on culture?
World peace. 
Talk to us about the creative process surrounding the song "B£E"? Will there be more music between Space Afrika and Blackhaine?
Was light work, that's family, heaters get made for fun and erm …
Some of my favourite MCs are British…Who are your top 3 British MCs past or present?
Good question, ain't easy to answer that one, but would probably say…
Trim
Kano
Chipmunk
Shout out Griminsl too 
When I'm listening to Honest Labour, I don't just hear the music, I see it in my mind's eye. When creating your music, are you intentionally telling a visual story in the listener's mind?
Most definitely,  we painters, sonic painters. Fine art. Quote that. The visual story is and has literally been our day-to-day since the inception of the project. We show what we see.
Why are visuals important for your live performances? Do y'all make them or do you work with other artists?
I think you answered that with your last question. Make it all come to life
Any Black British designers you want to shout out?
Most definitely. Cameron William (Nuba), Saul Nash, Maximilian Davis, Akeem Williams (Gramm), Roop, Wales Bonner, Samuel Ross, Meme Gold. Also Sergio & the team @ Kuboraum & Inneraum, and Taro Ray, Felix, and the team @ AFFXWRKS.