NEVER AGAIN! DOCUMENTING HATE: NEW AMERICAN NAZIS DOC. NOW SHOWING!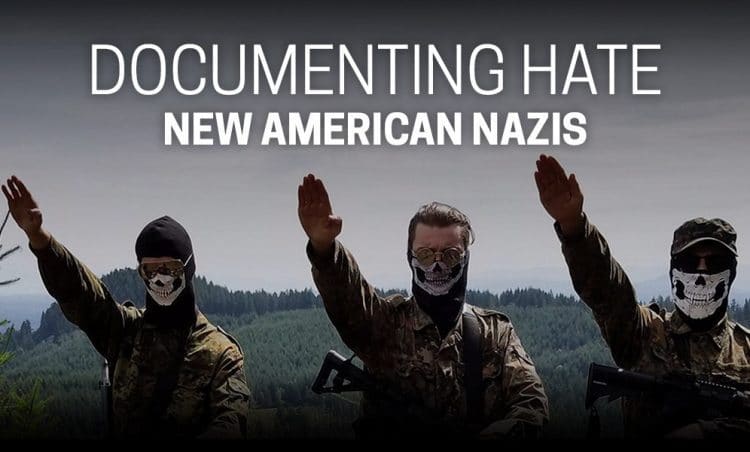 It's really sad that for the past 45 years I have been taking a stand against HATE, and things are not getting better. Actually, Racism and Sexism is on the rise, which only means we all have to keep up the fight. The documentary Documenting Hate: New American Nazis is a must-see film because it sheds light on The Atomwaffen Division, a Neo Nazi group that was founded in 2015. One thing that really freaks me out about this group is how they follow the teachings of James Mason, who wrote  Siege: The Collected Writings of James Mason. This collection of extremely racist writings were published by Michael Jenkins Moynihan, which is why I personally think that both him and Mason are racist pieces of rotting fecal matter! Respect due to ProPublica/Frontline for the Documenting Hate series. A.C. Thompson – you rule for these films! I love your style and how informative your films are.
Part two in the ProPublica/Frontline series"Documenting Hate." Extras included: Democracy Now! interview with A.C. Thompson – producer and senior reporter on the series; as well as a CNN interview with Christian Picciolini, ex-Neo Nazi Bonehead and the founder of Life After Hate.
Enjoy this post? Donate to CVLT Nation to help keep us going!