In its current revival, the otherwise obscure subgenre Deathrock has been reclaimed by women, queer and trans folks around the world as a voice for their fierce and strident opposition to the normalization of social violence while laughing in the face of death by embracing its morbid likeness. Oakland's Mystic Priestess have been doing just that for the past four years while sharing the stage with such legendary punk luminaries as Negative Approach, The Mob, and Iconoclast. Their specific brew of dark embrace also evokes the spirit world as key in combating structural inequalities and a curiosity of what lays beyond the mundane material world of consumer culture.
Recorded at KXLU in Los Angeles for the archival radio show of the same name, Part Time Punks Sessions allows listeners to digest live energy and often hear unreleased tracks. Mystic Priestess' music itself is laden with synthesized atmosphere with a guitar tone so unique, it illustrates a purple parallel dimension that's alien to all physical laws governing the familiar. While abstract, the melodies are catchy and often supportive by simple danceable back beats or, as is the case with the track "Where Were You," a ruminating mid-tempo supporting vocalist Sierra Rose's poetic lament of romantic abandonment and domestic violence. Showcasing the influence of early anarcho-punk bands, they cover the raging avalanche of Rudimentary Peni's "Blissful Myth" which criticizes the state's involvement in the romantic lives of those engaging in government-sanctioned marriage as simply a symbolic gesture that often is completely betrayed. The final track "No Tomorrow, Only Today" points out the urgency of our current situation – to be present in it and not wait out suffering for some idea of an idyllic future.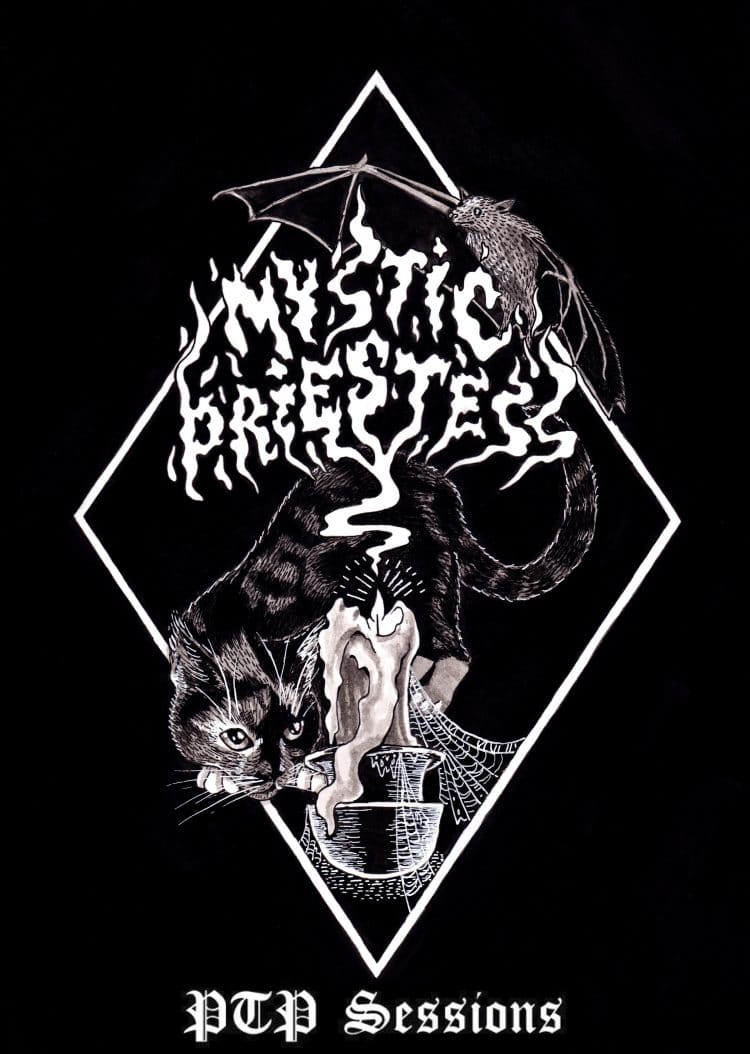 Guitarist and founding member Winter Zora has this to say about the release:
The EP is spirited, to say the least. We wanted to convey a fearless presence despite the violence we face as queer and trans people, and here we reclaim deathrock as a queer art form.
The EP is available now on their bandcamp here.