Morbid Adornments…Miyu Decay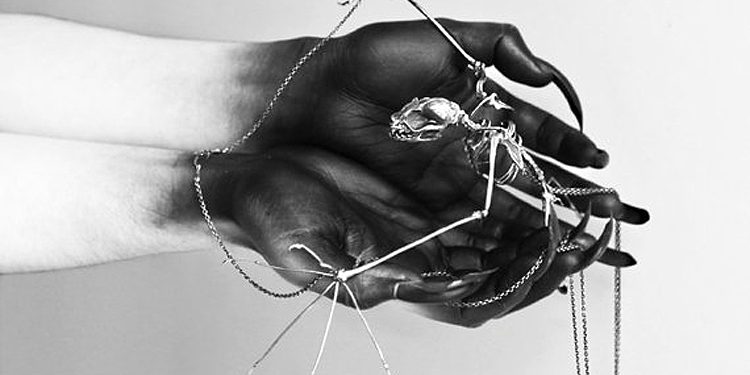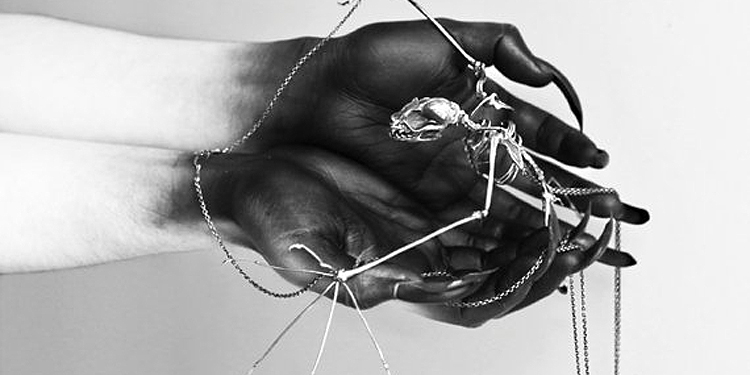 Miyu Decay is a Los Angeles-based jewelry company run by designer Stephanie Inagaki. She creates delicate adornments out of brass and silver, finery with a macabre twist. Bat skulls feature highly in her work, but there is an extra artistry to what she does that sets her apart from the animal skull jewelry trend. Whether it's carving tribalistic designs into the skull itself or mounting it amidst filagree, her pieces are like works of art to hang from your corporal being. The star piece of her collection is the $12,000+ fruit bat skeleton necklace that wraps itself lovingly around your neck and shoulder, like being embraced by one of the night's creatures. Check out some of her stunning collection below, all of which is available on her Etsy shop.
Enjoy this post? Donate to CVLT Nation to help keep us going!