M.S.W. – Obliviosus
Exposing your soul and most intimate fears to the world is never going to make for anything less than an uneasy lesson. Such is the case here with M.S.W.'s four-track album in which he tries to package together some of the raw emotions brought on by the death of his brother. Within the inner turmoil, there must always be light and so it is on Obliviosus when ethereal wisps cushion some of the more fraught moments that lie ahead.
M.S.W. will be known to some through his inspired solo projects Hell and Cloud on which he frequently finds solace within the doom demographic for writing about the all-pervading sense of hopelessness that sometimes enters his darker inner psyche.
Within Hell and Cloud, M.S.W. has created melodious sequences to counter the restlessness and rage that never seems too far away. On Obliviosus, M.S.W. has used his own name to create a sumptuous stage on which to present these four new songs.
Perhaps it is no surprise that Obliviosus carries elements of Cloud's atmospheric melodies intertwined with the more forthright doom delivery of Hell. On this occasion, though he does not walk the streets of despair entirely alone, reaching out to empathetic artists, all of whom have made their own presence felt in this moving release with Gina Eygenhuysen's violin at times wielding the power to single-handedly open tear ducts.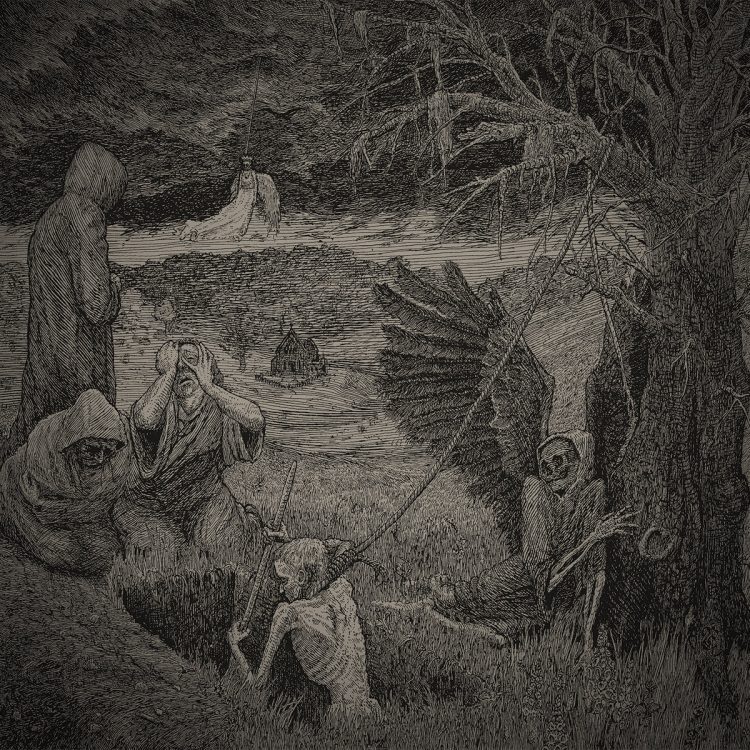 After a stop-start beginning, 'O Brother' expands into an opulent opener stirring at first through Karli Mcnutt's heavenly vocal arcs before tumbling into a darker place as M.S.W. strained snaps come to the fore. An additional melody from Jess Carroll brings a haunting calm although ultimately it is the blackened angry surges that triumph, almost as though evil is supplanting good.
'Funus' is a brief somber piano interlude, beautifully played, reflective in tone, and tune with the passage further illuminated by Eygenhuysen's violin. 'Humanity' is very much cut from the same tableau as Pallbearer, which in doom circles is probably about as good a recommendation as you can currently get.
The soundscape is very much in the mesmerizing manner of UK doom overlords My Dying Bride or My Silent Wake, the sound predominately delicate until the crushing episodes of grief surface.
The album – recorded incidentally at the appropriately grimly named Burial Grounds Studios in Salem, Oregon – boasts a closing title track that is little short of a doom opus in itself.
After an extended harmonious instrumental scene-setter the blistered barbs arrive at the midway point through this magnificent 20-minute opus. The blackened strangulated
Label: Gilead Media