It's so on and I'm beyond stoked to share with y'all one of the raddest splits of 2021, straight up! Both Vide and Bloodnun have united for this masterpiece Beneath the Unholy. This record is coming out on the always-on-point Jems Label! You can call this Black Metal, but I call it Black Soul music — it makes the darkness in my soul do backflips of JOY!
ORDER BLOODNUN // VIDE "Beneath the Unholy".
BLOODNUN kicks of with the slow lurching song "Let The Moonlight Be My Guide" that will shower you with a majestic morbid melodic downpour of sonic emotions. This band's songs almost bring me to tears because of the empathy their songs evoke. Next up is "Blood Altar" and it rocks non-stop — something about it sounds like it's a perfect anthem for Halloween. To say I'm excited about this record would be an understatement. BLOODNUN did not waste a moment on Beneath the Unholy. You will hear agony on these songs but it's the beautiful chaos you feel with each listen that will have you coming back again and again!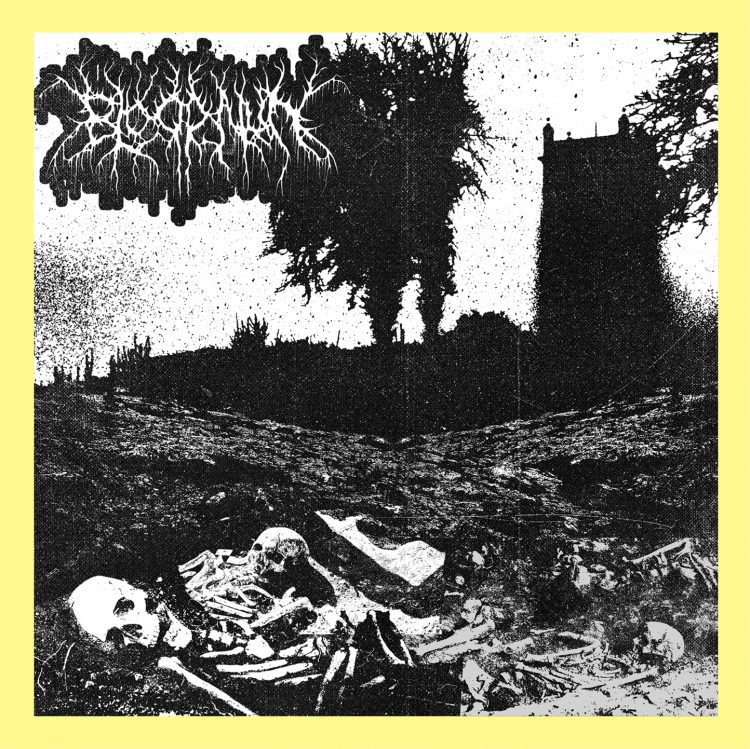 VIDE's track "Desolate" is a macabre blowout dirge anthem painted black by its unrelenting Death Rock vibe! What really gets me hyped about this project is the creative freedom that each composition is created with. Yes VIDE is a master at manifesting Black metal death hymns but his music is full of cryptic sonic portals that will enthrall you with each listen! When you plug your reality into the deranged song "Shed," you will say to yourself, VIDE is rad AF! This split only proves why this is one of my favorite bands creating music right NOW!