Joe Bob's "God Stuff" – Crazy T.V. Preachers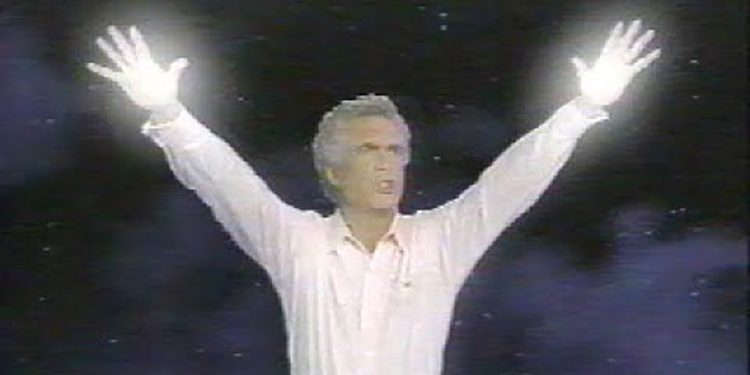 Joe Bob Briggs is the TV persona of John Irving Bloom, comedian and film critic, who found himself a spot called "God Stuff" on The Daily Show starting on it's second episode. In "God Stuff," he mines the rich veins of televangelism and religious T.V. for the craziest, most whacked out evangelists doing weird stuff that brings them – and you – closer to God. "God Stuff" ran until 1998 when Bloom left The Daily Show, and while I recognize how unfortunate it is that people are roped into sending these insane people money (not guns, please) in exchange for God's Grace, it's fucking funny that these shows exist and that these people are taken seriously even by a handful of people. "Do you know that if you're an intellectual you'll probably end up in Hell for it?" Here are some God Stuff segments that really highlight that the "C" in Christianity stands for CRAZY.
Enjoy this post? Donate to CVLT Nation to help keep us going!