James Woodman's Amazing Aurora Borealis Photos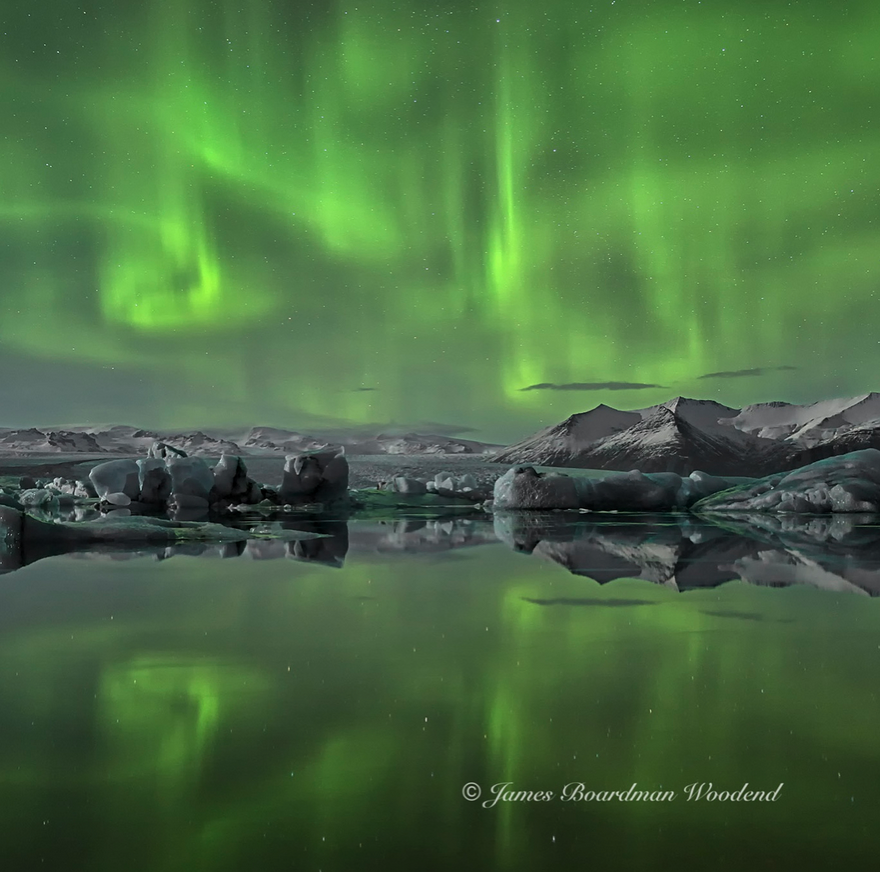 In my 20s, I spent a lot of time in the northern reaches of British Columbia. When it comes to human activity, it's a desolate area of the world, but it is teeming with wildlife and vast forests. I wish I could say much of it is untouched, but sadly that's not the case – I was there planting trees amongst the remains of unimaginable destruction. If you've never stood in a clear-cut, just imagine a post-apocalyptic wasteland, where machines have cruelly laid waste to all life, crushing and uprooting trees, churning the soil, destroying the habitat of thousands of creatures and leaving oily puddles behind – a place where only wasps and mosquitoes survive. But at the end of the day, I would return to my little camp in the woods, and experience the forest as it was intended to be. In the early hours of the morning, Aurora would shimmer across the sky, and I was stunned by it's elegance. In photos, it looks so bright, and I had imagined it to be a violent tear of light across the night sky. But in reality, it caressed the darkness with white and neon, gliding through the sky and changing almost imperceptibly as I watched it. Nothing made me feel smaller and more in awe than witnessing Aurora. The next day as the massive logging rigs chugged down the dirt roads, I would think about how human beings are destroyers of life and light. Our arrogance and emotional impotence means that as we melt the ice caps, we destroy the beauty that the earth gifts to us. So these gorgeous photos of Aurora, taken by James Woodman in the Scandinavian countries, will one day be all that is left of this humbling experience. Woodman won the UK Royal Observatory's Astronomy Photographer of the Year for 2014 with the first photo below, taken in Iceland. While I agree that he deserves the accolades, I can't help but think about the irony of human beings giving awards to each other for capturing nature's beauty, when all the while we are erasing it from existence, leaving only the photographs behind to remind us of what once inspired us. To see more of James Woodman's nature photography, check out his 500px site or his personal website.
Enjoy this post? Donate to CVLT Nation to help keep us going!