Just like with Hip Hop, there are many elements that make up Hardcore and the community around it. A very important element is the artwork, and of course, the humans that create it. I feel honored that Bay Area hardcore illustrator and graphic artist Sam Mirzadeh is down with our Inspiration Is The Vibration series!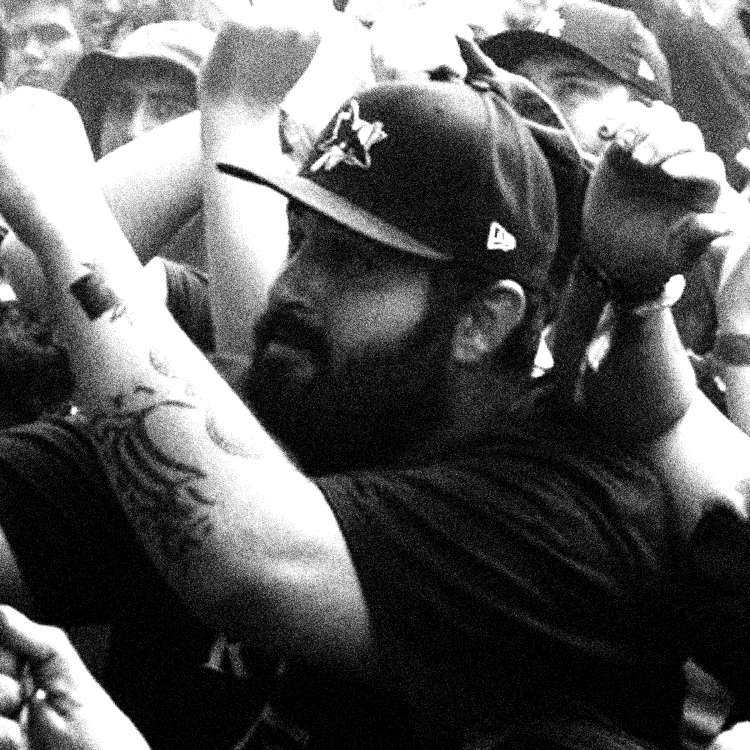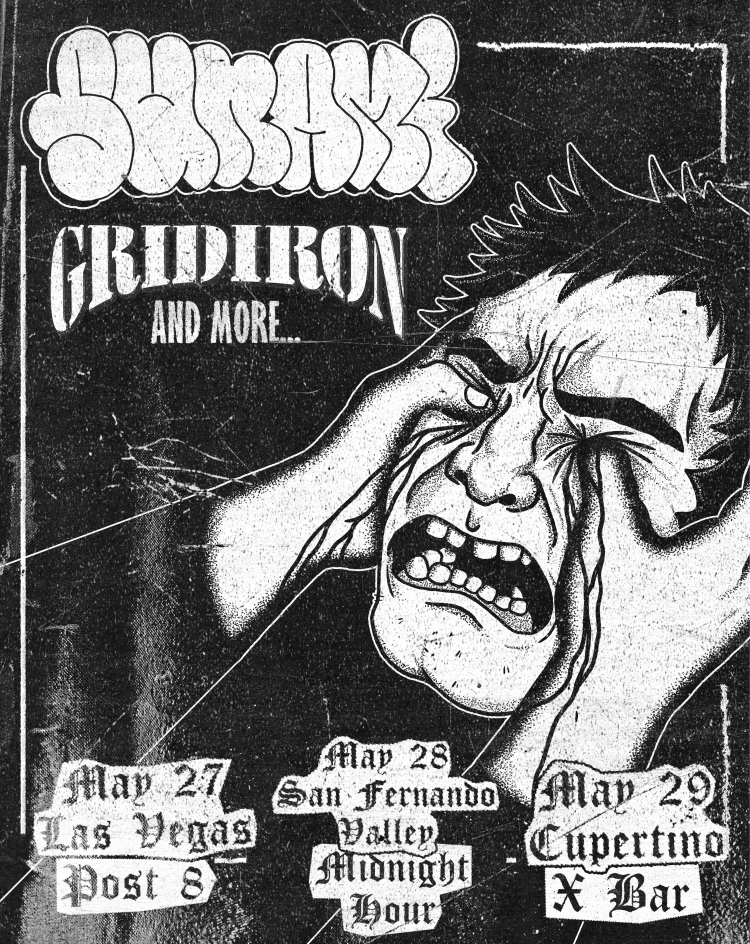 What five albums define the ethos of your design work?
System of a Down – Self-Titled
The first album I truly fell in love with. Has always been my favorite album and will continue to always be my favorite album of all time. System of a Down helped me realize at a young age that intertwining my middle eastern heritage with modern, underground subcultures is something that is very possible and that can be executed successfully if done right.
Show Me The Body – Dog Whistle
Show me the Body is the essence of modern DIY culture to me. A band that is more than a band.
Death Grips – Exmilitary
A lot of my artistic inspiration comes from Death Grips. Weirdo music made by weirdos for people who like weird shit. I make a lot of "violent" art and Death Grips is the perfect soundtrack when drawing someone getting curb stomped haha.
Gulch – Impenetrable Cerebral Fortress
SAN JOSE BABY. RBS.
Shahin Najafi – Jens Sevom
My favorite Persian album. A mix of traditional Persian poetry, history and avant garde/tribal music. Some of my pieces have a clear Middle Eastern visual aspect to them and this album is the perfect album to get in that head space.
What two historic events or subcultures impact your design work? ?
The 1979 Islamic Revolution of Iran: The biggest event in modern Iranian history that changed the lives of every Iranian. I self-published a book about those events earlier this year.
The Bay Area Hardcore Scene: I was 16 years old when I first heard about Gulch back in 2017 and I've been going to shows ever since pretty much. Slowly became more and more involved in the scene and started doing merch/flyer designs for bands like Sunami, Snuffed On Sight, Outta Pocket, Foghorn, Forced to Suffer, etc.. It's been really cool seeing all those bands killing it and I'm hella thankful to be able to call a lot of those guys in those bands friends of mine. RBS.
Take us back to your childhood—what music did you hear around your home, booming out of the cars in your hood, or your headphones?
I grew up listening to a lot of Iranian music. Artists like Googoosh, Ebi, Arash, were staples of my childhood. On the other side of the musical spectrum, my Uncle, Mohammad, was into heavier music like Metallica, Rammstein, Disturbed, etc. in the early 2000's and I have to give him credit for introducing me to heavy music at a young age.
If you could give one piece of advice to a young person thinking of getting into art, what would it be?
If you truly believe in what you're doing, keep doing it. Never give up. Don't listen to anyone who doubts your vision. Keep working hard, VERY hard, and you will achieve your goals. You have one life to do what you want, don't waste it.