Via Huck Magazine
Please note that this feature contains explicit images that may be considered offensive
Text by Isaac Muk // Photography by John Bolloten
Last October, John Bolloten went through the turnstiles at the grand, 54,000-capacity Boris Paichadze Dinamo Arena in Tbilisi, Georgia, and took his seat at the front of Sector 17. With the steep stands rising above and around him, he turned to face the crowd and began taking photographs of the men standing behind – mostly bare-chested with shaved heads – roaring in unison as the match got underway. These men were members of Elita, the main ultras group following Dinamo Tbilisi, who had invited Bolloten into the match with them after he reached out on social media.
"They control the sector of the stadium, so if you go to the ticket office you cannot buy a ticket for Sector 17. It's completely locked off for Elita, and they control all the access," Bolloten explains of the group's grip on their club's home turf. Founded in 2018 as a conglomerate of historic ultras groups and rising to the top of Dinamo Tbilisi's ultras pyramid, Elita are a right-wing (often far-right), Georgian nationalist association – and for many who don't fall into line with their views, politics, or even from the wrong nationality, they can be uncompromising.

"Sometimes people may say they want to come in that sector and they will decide whether that's acceptable, but for people who are outsiders it's very dangerous to come close to that sector," says Bolloten. "If you're Russian, it's fatal."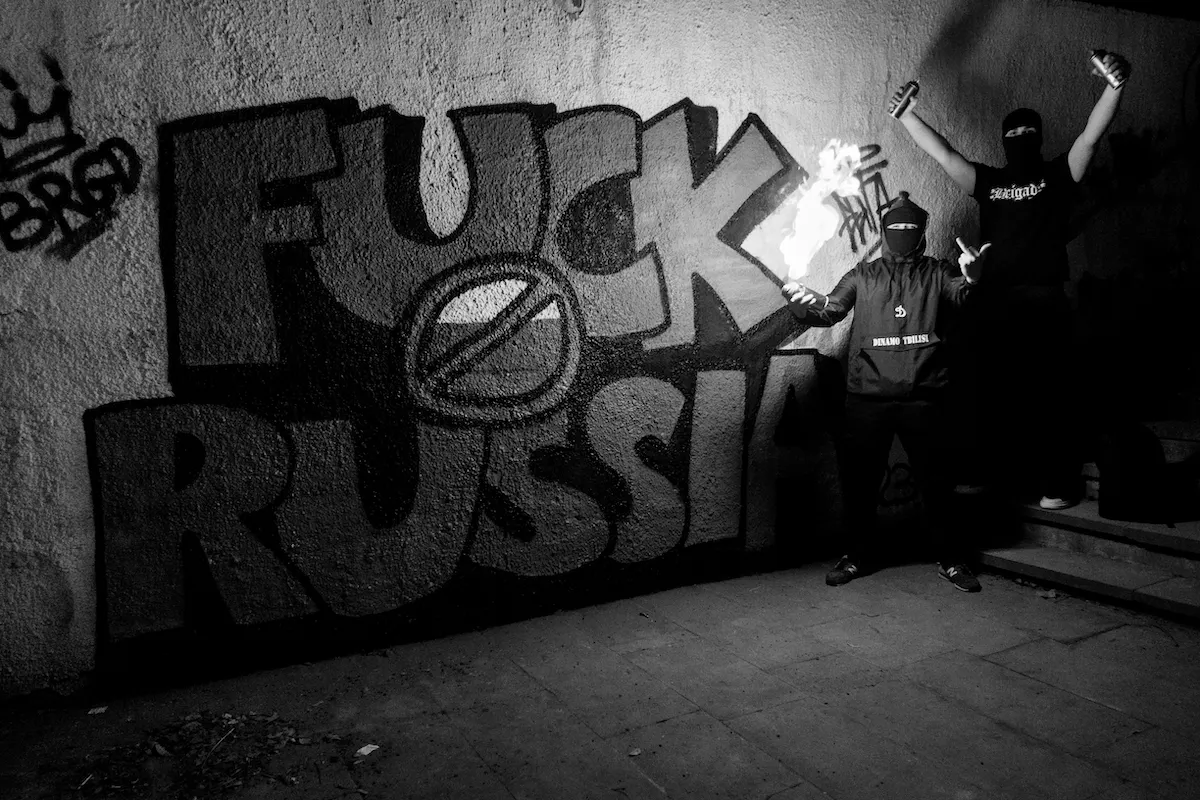 As he began flicking the shutter on his camera, he noticed a commotion in the corner of his eye, as indiscernible shouting in Russian and Georgian came from above. "I wasn't paying any attention, and then the next minute I looked up and saw two guys come over the fence chasing two Russian guys for about 50 metres through the stands and caught them and beat them up," he continues. "That was within about two minutes of me being there – that was a very sobering moment."
The picture he took inside the stadium with the ultras, who requested Bolloten to mask their faces with a black line across their eyes, raising their arms in the air just before the violent episode, is now featured in his new photobook Tbilisi Raw. Spending more time embedded within Elita on that trip, and returning on occasion in the following months, the book is a tense, disquieting look at ultras culture – the fights, their fraternal bond, and their varying extremities of right-wing, nationalist and often white supremacist beliefs laid out in black-and-white spreads.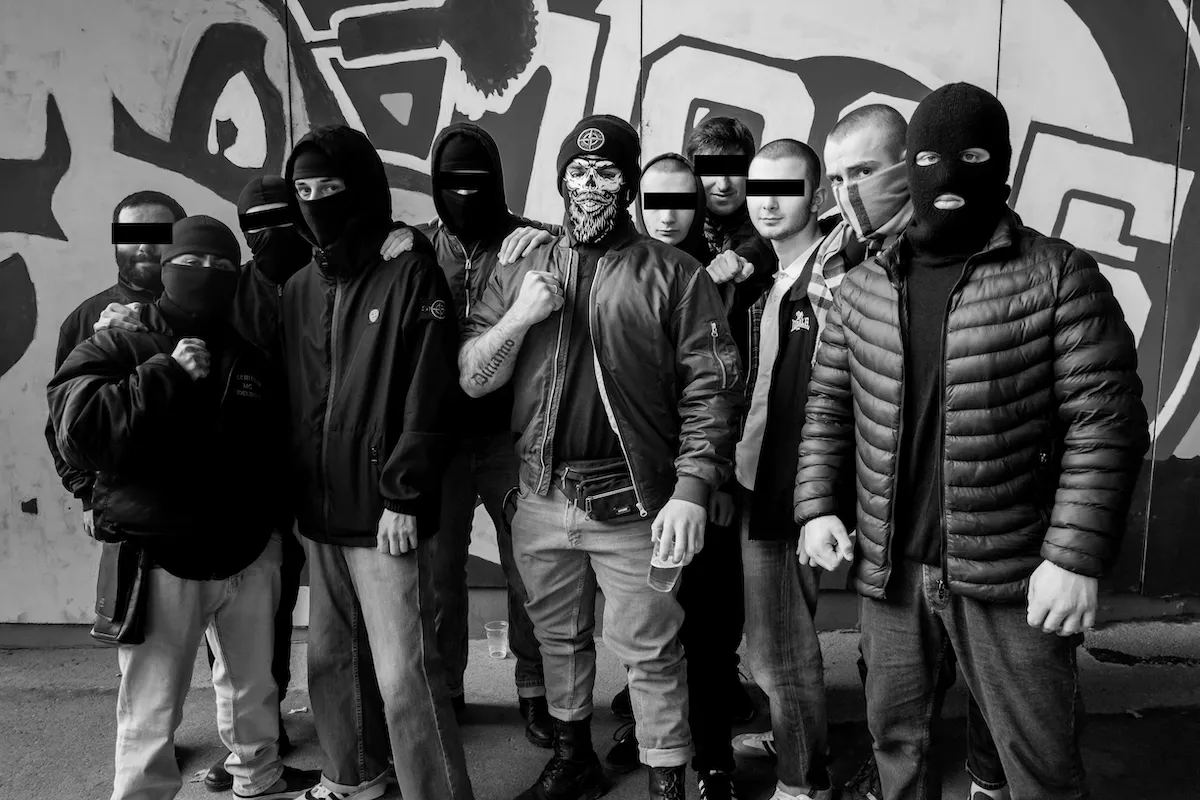 Ultras are associations of hardcore fanatics of football teams across Europe, emerging in 1960s and 1970s Italy. It's a diverse subculture, with rituals, practices and beliefs differing across fanbases and even within ultras groups, but in the past decades they have become synonymous with far-right politics – and often violence. After seeing the attack in the stands, Bolloten would quickly find out that violence is part and parcel of being an ultra, especially in Elita. After the match, one of the group's leaders approached him and asked: "What are you doing now? Do you want to come with us?"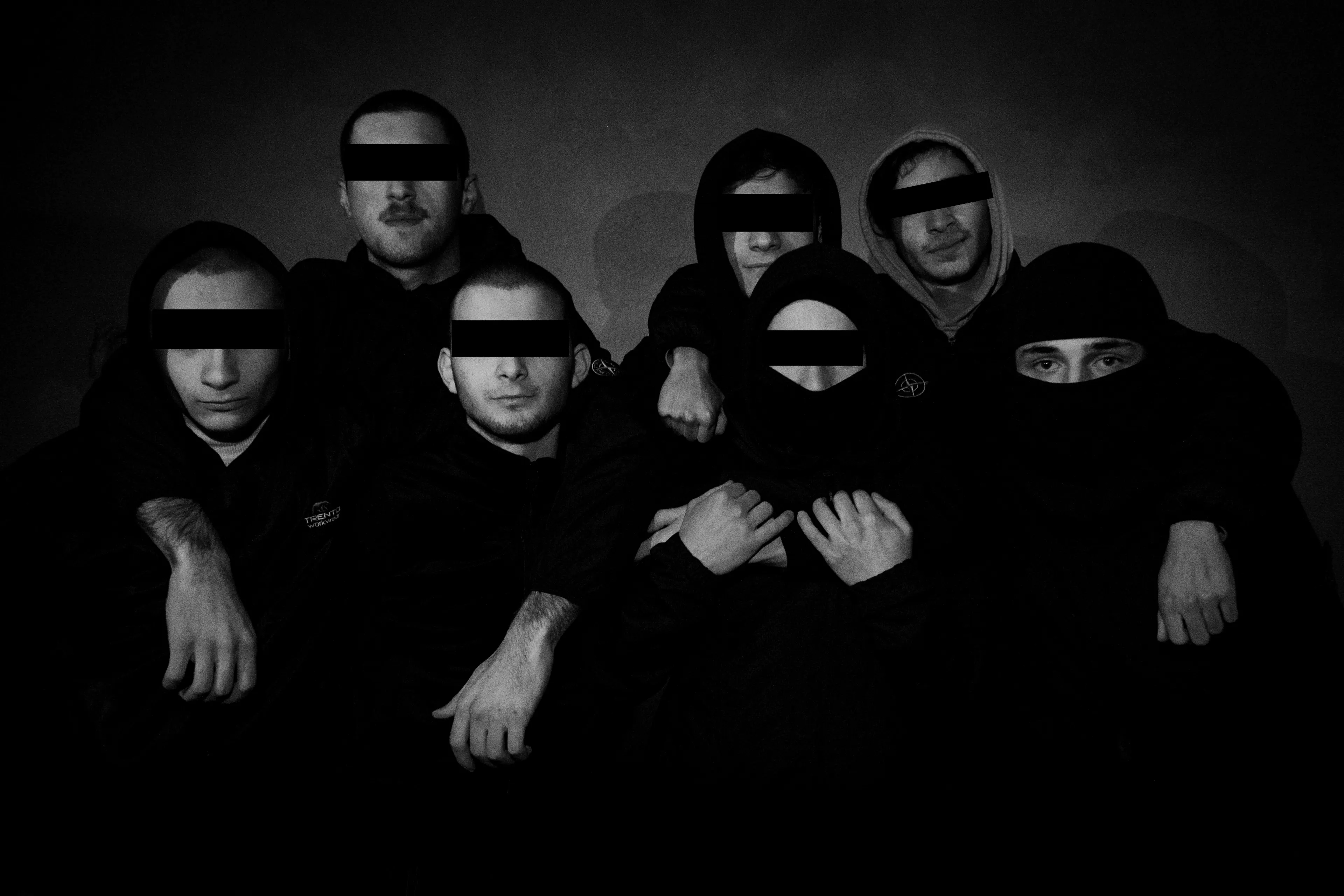 Check out the full feature HERE.