There is something intrinsically honest about music that arrives with an earthy, guttural sense. Music in its most raw form is able to awaken such emotions, because that primal, primitive feeling is essentially drawn from the producer's own experiences and point of view. Margaret Chardier, with her Pharmakon project, has been awakening this animalistic essence through noise, power electronics and industrial applications for well over a decade now. During that time she has traversed from the absolutely guttural, body horror-esque of Bestial Burden, to the cerebral Contact without ever losing focus. Today she returns with a new chapter in her discography in Devour, a work that acts as an allegory for the self-destructive nature of human beings.
Label: Sacred Bones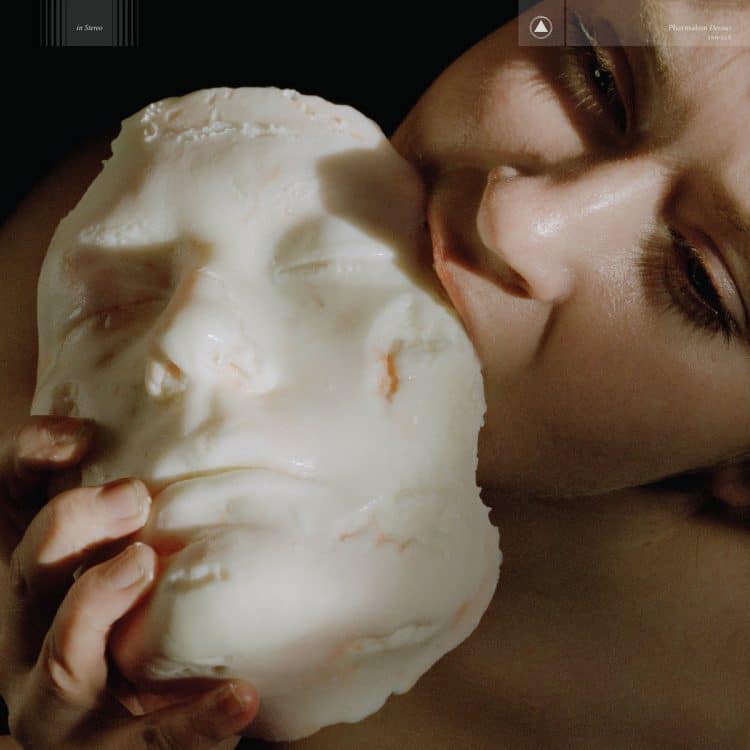 Looking back to the release of Contact, it felt like Chardiet was slowly departing from the raw essence of her earlier days. The record was still brutal, but traces of an ethereal sense were nicely spread across the work. However, the return now with Devour finds Chardiet doubling down on the most aggressive aspects of her project, and in recording the new album live with Ben Greenberg of Uniform as the recording engineer, has brought out the energy of her live shows in a compact studio work. This is something that is apparent from the narrative of this work, as the tracks do not feel as individual, stand alone pieces, but rather as parts of the same grand scheme.
And speaking about schemes, while Devour brings an undeniably raw and live quality, there also appears to be a much more calculated perspective from Chardiet, as if the music has been meticulously thought out to the last little detail. The way in which "Deprivation" builds up to eventually collapse in a haze of voided noise loops is outstanding, creating a vortex of grim sounds and colours towards a process of complete annihilation. The finale with "Pristine Panic/Cheek By Jowl" further drives the knife home, this time with the glacial progression reaching a devastating level, as noise artifacts fall like alien sonic debris throughout the passages.
The deconstruction and alteration of industrial music continues to be a focal point, with Chardiet channeling all the mechanized essence of the genre to create an asphyxiating ambiance. "Self Regulating System" encapsulates this leaning perfectly as the beats arrive from what appears to be a deserted ghost factory, while Chardiet's screams reshape the reality of Devour towards the final uproar of the track. Yet, the overwhelming aspect of this work does not need to always come from over the top moments, and Chardiet achieves a lot through a more minimal perspective. "Spit It Out" is a prime example of this approach, with synths and noise staying on the background to create a horrortropic scenery. It is the essence of "less is more" and through strategic placement of sounds, careful sound design and attention to the resulting ambiance Chardiet achieves so much.
Through the years Chardiet has really taken the time to hone her skills and perfect her craft, and Devour is the astounding result of this process. The noise floor of opener "Homeostasis" acts like a mantra-like anchor, combining perfectly with the excruciating vocal performance to create an agonising trance-like state. The same majestic quality is at the forefront with "Deprivation", albeit without the circular progression, and it is all brought to life in a very organic manner. Because for Pharmakon noise is not simply a collection of harsh frequencies to be propelled at command, but rather a living entity that reacts and evolves, changing its surroundings and adapting to the new environment. And even though Chardiet was always able to bring this essence of Pharmakon to life, in Devour she has taken things to a whole different level.