I've been privileged to see WEEDEATER live a couple of times and I 1000% get the hype! They've got a low end that's so heavy I've wondered if the venue could stay standing. I came across this full set of Weedeater performing for an unruly Russian crowd and I thought, if there was a crowd that could tolerate a blood alcohol level higher than Dixie, this would be it (besides the dude with the Corona, shame)! I've witnessed their unholy vodka consumption firsthand.
So we had to share this rad full set with you today, and remind you that WEEDEATER is performing live and on a real stage during the Heavy Psych Sounds Fest on May 28th and 29th, 2022! We've got two pairs of day passes for the Heavy Psych Sounds SF dates at Thee Parkside to give away—so if you want to enter to win, make sure you're following us on IG…draw's happening soon!
HEAVY PSYCH SOUNDS FEST is back with a bang in 2022 and is hitting not one but two cities in North America for Memorial Day weekend! Both Thee Parkside in San Francisco and 1720 club in Los Angeles will host this massive celebration of debauched doom and spaced-out psych on May 28th and 29th — you can get tickets for SF here (all-ages!) and tickets for LA here (21+).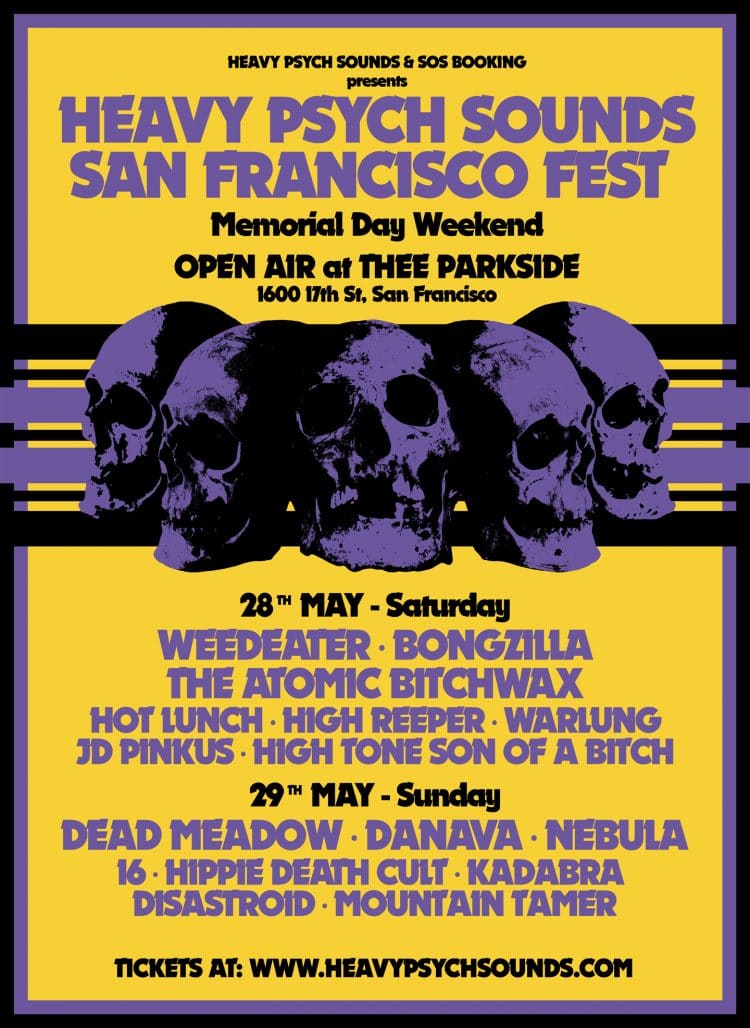 SAN FRANCISCO, 28-29 May 2022
Open Air at Thee Parkside
DEAD MEADOW
WEEDEATER
BONGZILLA
NEBULA
DANAVA
THE ATOMIC BITCHWAX
16
HIGH REEPER
HIPPIE DEATH CULT
CRYPT TRIP
DISASTROID
HOT LUNCH
THE FREEKS
KADABRA
WARLUNG
DUEL
HIGH TONE SON OF A BITCH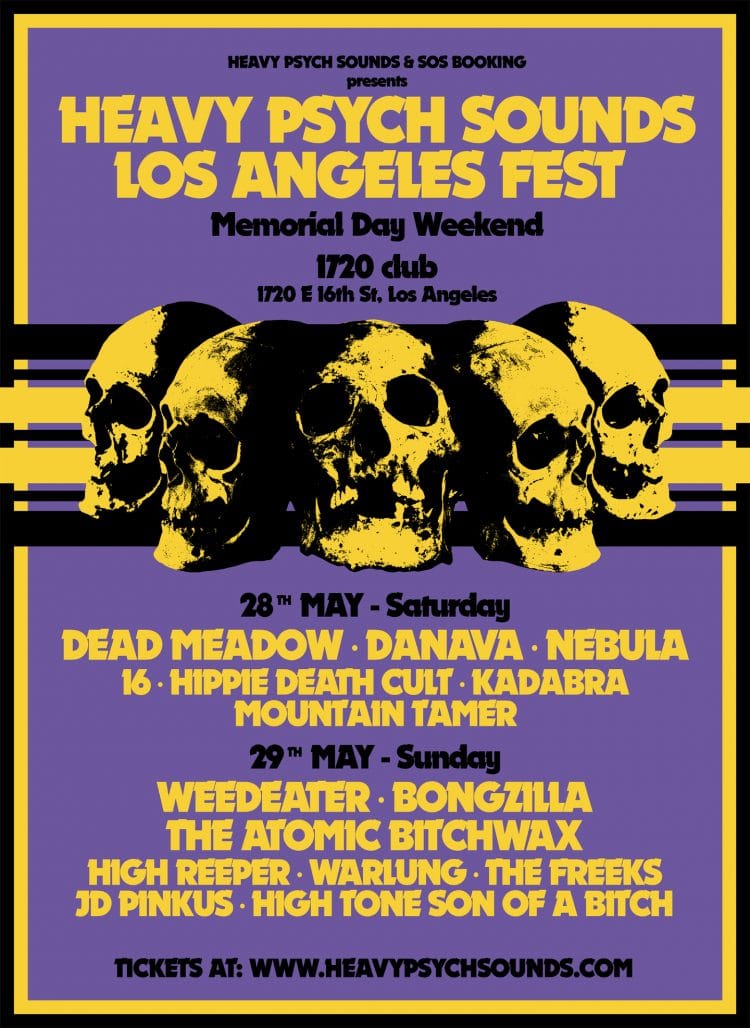 LOS ANGELES, 28-29 May 2022
1720 Club
DEAD MEADOW
WEEDEATER
BONGZILLA
NEBULA
DANAVA
THE ATOMIC BITCHWAX
16
HIGH REEPER
HIPPIE DEATH CULT
CRYPT TRIP
MOUNTAIN TAMER
THE FREEKS
KADABRA
WARLUNG
HIGH TONE SON OF A BITCH