I can only speak for myself, but with everything that is going on in the world it straight up feels like we are living in the last days! Gabor Urban was born in Subotica/Szabadka, Vojvodina province, Serbia in 1946 and his work reminds me of the world we are existing in right now, and of these iconic lines:
We don't need to escalate
You see, war is not the answer
For only love can conquer hate
You know we've got to find a way

– Marvin Gaye
Let's all remember to rise against the oppression that we are living under. Gabor's art is important because it makes you think. I'm a firm believer that art can be used as a weapon of mass change!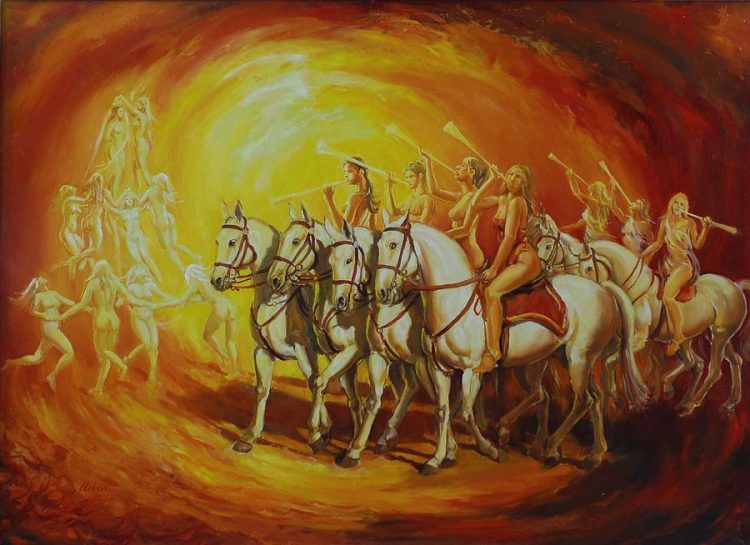 Feature inspired by Dangerous Minds