Have Fun With The 'UNKNOWN PLEASURES' WAVEFORM GIF GENERATOR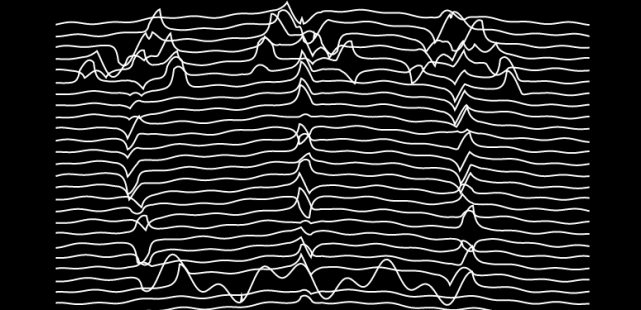 Joy Division's Unknown Pleasures cover made fun! Garrett Finucane has created an Unknown Pleasures waveform generator on Github. You can draw your own image on this iconic cover. For my first try, I drew the CVLT Nation logo…What are you going to draw, please share (I will be getting stoned later and doing more for sure!). Hey Peter Saville – someone found a new way to breathe life into this piece of pop art!
via Dangerous Minds
Enjoy this post? Donate to CVLT Nation to help keep us going!