Despite producing some of the most avant-garde and complex blackened death metal out there, Brooklyn-based trio Imperial Triumphant has also been quite prolific. Their latest album "Spirit of Ecstasy" is their fourth release in as many years and finds them continuing to push boundaries far beyond the conventional.
Jazz and improv have long been an essential part of Imperial Triumphant's sound and it continues to be woven deeper into their DNA with each release. As a group, they certainly have the pedigree to tackle such musical alchemy. Bassist Steve Blanco is also a jazz pianist who has released albums in that genre. Drummer Kenny Grohowski also moves effortlessly between genres, having worked in several metal bands while playing with jazz luminaries such as John Zorn and Lonnie Plaxico. Guitarist/vocalist Zachary Ezrin might be the most traditional metalhead of the three but his bandmates have long since corrupted him.
For "Spirit of Ecstasy", the trio has opted for a more intimate production emphasizing their instruments' interplay. Album opener "Chump Change" lays out this approach. Grohowski begins with a rolling drum beat and is soon joined by the guitar. The riff is distantly related to Gorgut's classic "Obscura" but is ultimately its own beast. Blanco underpins this cacophony with improvised bass lines that would sound completely at home on a free jazz album if it weren't for his biting distorted tone. It's apparent from the start these guys are utilizing a different musical vocabulary than their peers.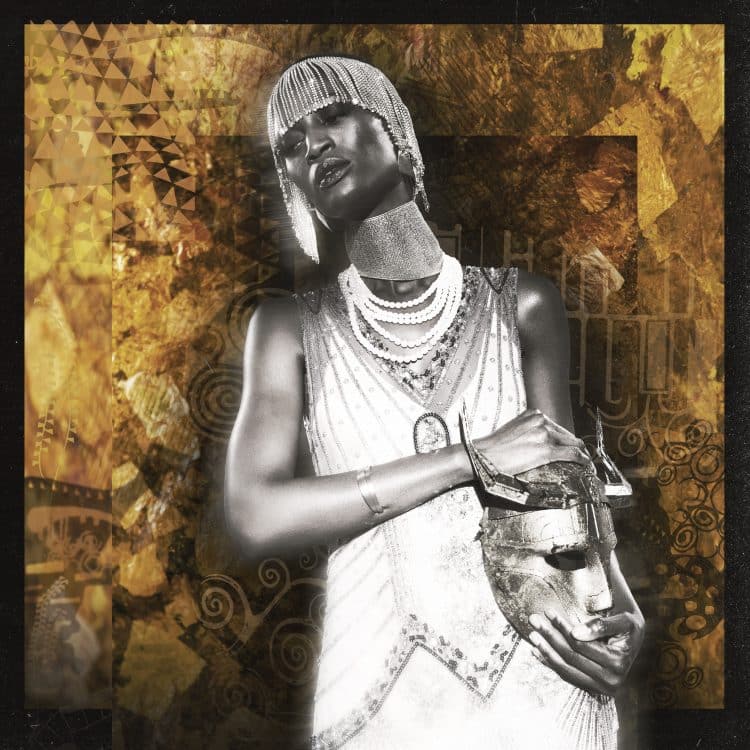 Yet for all the talk of outside influences, Imperial Triumphant remains incredibly heavy. These guys sit comfortably alongside groups like Portal and Deathspell Omega, or perhaps early Morbid Angel screwed and chopped beyond recognition. Their unique sound creates a sense of disorientation. "Metrovertigo" brings to mind the folding landscapes of the movie "Inception", except now the city completely collapses on the head of the listener. When the clean guitar arrives midway through the song a sense of dread replaces the immediate heaviness.
As on previous albums, Imperial Triumphant incorporates a variety of different instruments and guests to expand their sound. Choirs pop in and out of the mix along with string sections and noise and samples galore. Snake from Voivod contributes vocals to "Maximalist Scream" while Testament guitar legend Alex Skolnick pops in for a solo. "In the Pleasure of Their Company" is an instrumental piece with an organ and trumpet and what sounds like at least two basses battling underneath. It sounds like a heavy metal take on fusion-era Miles Davis. And perhaps the most unexpected moment arrives with Kenny G's solo on "Merkurius Gilded" where his unmistakable tone fits right in and adds to the song's atmosphere of satanic decadence. Kenny G appearing on a death metal album was bound to raise some eyebrows, but he fits right in with the decadent feel of the song.
There are really only two possible criticisms that seem to apply to "Spirit of Ecstasy". First is the relentless density of these compositions. This is an exhausting listen, but it is to the trio's credit that every moment is full of surprise. The record is not so much inviting as it is addictive.
The second issue is one of appeal. How many listeners have a vast collection of cavernous death metal and an impressive amount of free jazz and fusion records at home? Given the buzz growing around Imperial Triumphant, apparently more than we would have thought.
"Spirit of Ecstasy" succeeds at every level, from performance to vision, from atmosphere to ambition… this is the pinnacle of metal at this moment. One can only wonder where they as a group, or metal as a whole can go from here.