Exquisite Death…The Tattoos of Gustavo Martinez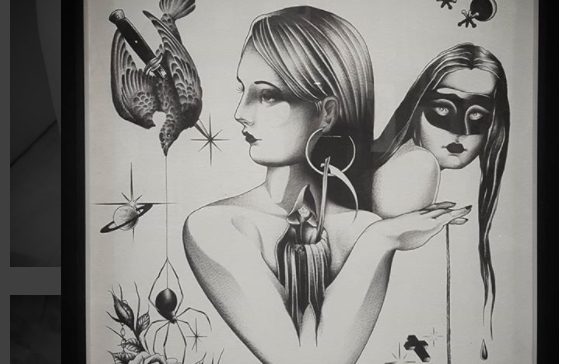 One of my current favorite tattooists on the planet is Gustavo Martinez of Temple Tattoo in Oakland, Ca. I can only dream of one day getting him to do a piece for me, so for right now I am left with checking out his instagram. What I dig so much about his work is how he balances Chicano Gang Style, Biker vibes and Punk/Metal to create aesthetic that is all is own. He takes themes that we have seen many times and flips them into something next level that we have never seen before! Gustavo is also a master at using negative space in tatttoos, and his fragile, clean and stunning lines add to the power of his pieces. You can tell he is a product of his environment, there is an honesty in his work and in the way he brings all of his different inspirations together. So on the real I am going to stop eating for a year and save up money so I can take a trip down to Oakland and get a piece by him. In the meantime, I just hope I have turned our readers on to a true master of his craft!
Enjoy this post? Donate to CVLT Nation to help keep us going!