One of my favorite aspects of Serration, their sound, is how they make metalcore not just heavy, but scary. There are plenty of truly heavy bands in the genre, but seldom are this mean, where their songs make your hair stand on end. That is Serration, whose discography, a storied assortment of insane EPs and splits, culminates now with Simulations of Hell. 
Returning is razor-sharp spades is the rage that defined their previous material, wherein it pushes metalcore into uncharted territories of savagery. "Altar of Guilt" is definitive of this menace, augmenting with the bestial snarl of Sanction's Dave Bland. The central, towering breakdown is a wonder of Serration's unique heavy songwriting, one that is monolithic and live-set defining. The beauty in these moments is how, unlike numerous bands, Serration refuses the trope of self-one-upmanship, layering escalating breakdown upon the other. They easily could and they would be damned good at it, too, given the songwriting acumen at work throughout Simulations of Hell.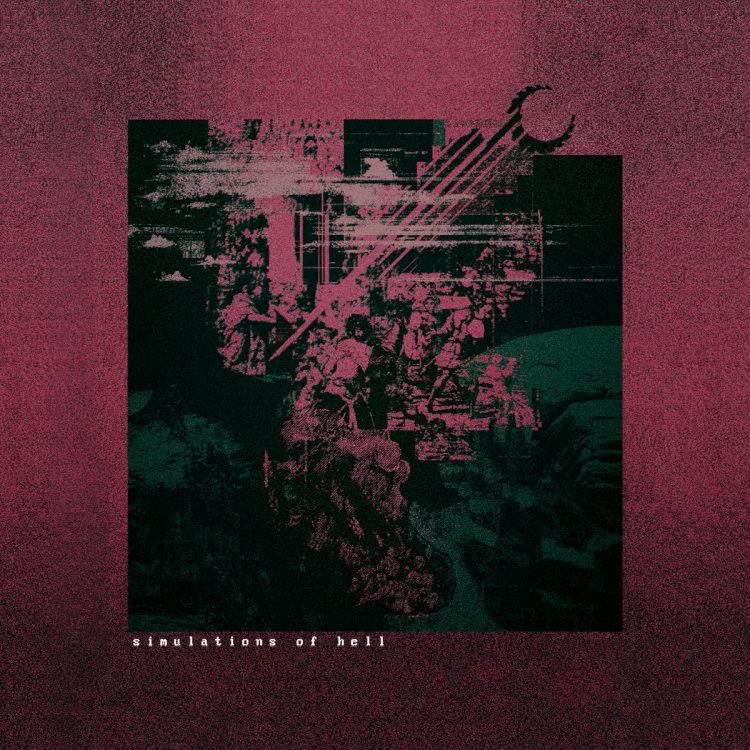 Exhibit opener "Boreal Serpent," a breathless interchange of hammering chugs and warping melodies: it is the perfect summation of the album. The guitars are hypnotic on "A Suicide Note in Midi Format," a rise and fall of shapeshifting riffs. Running headlong with these shifting tones is vocalist Cody Dewald, whose voice, existing somewhere between high and low, rends each song asunder. Long one of Serration's boons, Dewald manages to render his voice pissed and downtrodden, imbuing Simulations of Hell with deeply felt emotion. 
Ever present is a sense of melody not as prominent as prior, giving the tracks, like "Shroud of Gnarled Tongues," a harrowing tone. As with the "Altar of Guilt," "Shroud of Gnarled Tongues" is a focused example of Serration's talents, providing melody over heft, sorrow over wrath. While it is of little surprise that Serration maintains the album's weight with the tonal shift, it is astounding to hear, nonetheless.
The addition of Dying Wish's Emma Boster on the debut single, "A Suicide Note in Midi Format," has a similar effect that pairs with this guitar tone. There's an unsettling sadness found here that is unique to this section of the album. Boster, whose band's history with Serration runs long, was the perfect choice here, her clean vocals a ghostly singalong against Dewald's inhuman snarl. 
Serration is the real deal, that heavy band you should be terrified of, but adore at the same time. This spry 23-minute offering is all we have been waiting for and then some, a true metallic hardcore band gnashing its teeth at the world. Simulations of Hell is, unlike its namesake, quite tangible in their dedication to the sheer ferocity and aching emotion, and it is doubtful any kindred release will cut even close.