Experience The Reality of MORTUARY PUNISHMENT Suffocating Death Doom!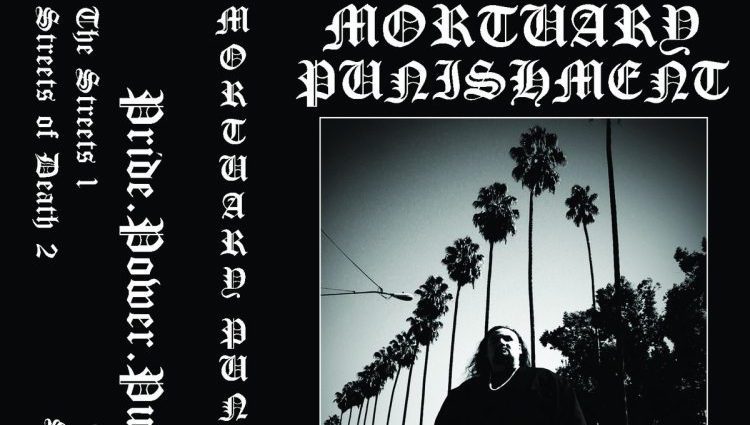 Growing up in L.A. hearing the ghetto bird – aka a police helicopter – is normal. If you are a person of color, especially a Brown or Black person, even if your family makes it out of the hood you will still have family members that do not. South Central, East Los Angeles or Pomona are not evil places, it's just that shit can get real at the drop of a dime. It's also important to note that for decades Latinos have been the cornerstone of the SoCal Punk and Metal scene. Which is why the new Death Doom project MORTUARY PUNISHMENT released in 2019 are so important, because he does not feel the need to draw from a fantasy world for his inspiration, but instead taps into real life. Living in L.A. is more dangerous than D&D or the make believe violence of a video game. What really puts MORTUARY PUNISHMENT in an elite class is that the music is way beyond fucking grim, Monolithic and Suffocating. I have Pride​.​Power​.​Punishment on repeat and I know after just one listen you will too. MORTUARY PUNISHMENT has released a very limited amount of tapes HERE. His use of vocal samples is compelling and spot on!
Enjoy this post? Donate to CVLT Nation to help keep us going!