Experience the Doomgaze LP of 2018 from MEGATON LEVIATHAN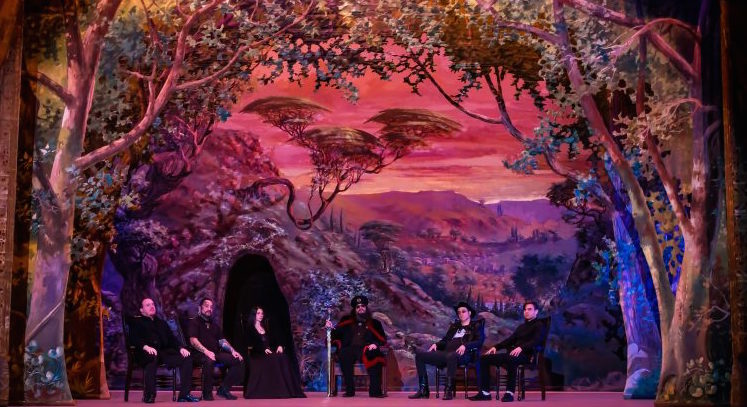 How important is the new Megaton Leviathan LP Mage to the world? I feel like it's one of the most important records to come out this year! The reason why I feel so strongly about this sonic offering is because every moment of this record is healing and powerful. This collection of songs has the magical energy of frankincense and myrrh in s sonic form. Megaton Leviathan's music is rooted in Doom, but this band knows how to push this genre into a whole other universe. I feel so honored to be able to say that we are premiering Mage in full below, because I know with the way the world is now, we need bands like Megaton Leviathan. I have nothing but respect for Blood Music for having the vision to be releasing Mage on Oct. 28th, and you can pre-order it HERE. Please share this treasure with other people and tell them about the audio majesty that is Megaton Leviathan. Now press play and allow your brainwaves to float away on the giant waves of DoomGaze…
Words collectively from Andrew, Mort, Andrea, Jon, Trejen, Russell:
Friends and family, in 2016, six lives of varying backgrounds and influence somehow managed to cross paths with one another and create the offering we now bestow upon you. We did not know what form Mage would take until she revealed herself to us in the final stages of production. Mage was created in the eyes of our collective vision as individuals who contributed fragments of the personal magic that lives in each of us. Two years later, we now present you with the fruit of our labor, of which we give you with love in our hearts and gratitude to those who choose to listen.

Our hope is that Mage will reveal to you the magic you also possess and will assist you on your personal journey. Every piece on this album stands alone, but the recurring elements are the binding forces of rebirth and the wisdom unlocked by the willingness to make ourselves vulnerable in the pursuit of inner truth and enlightenment. We thank you for your support!
Enjoy this post? Donate to CVLT Nation to help keep us going!