Exclusive
CVLT Nation Streaming:
Dystopia "Human=Garbage"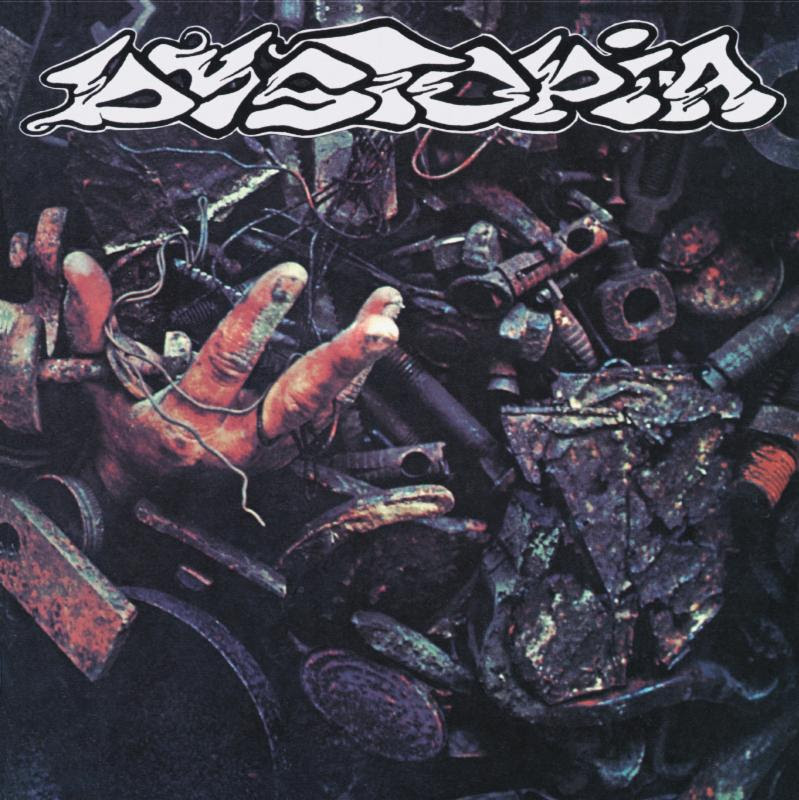 When humans are fed lies, and are forced to think that corruption is the way of the land, some will rebel. Revolutionary beings have been on this planet since the beginning of time, and the early 90's was no different. Many punks from my era thought that the scene stopped with us, but the oppression of humanity did not stop in the 80's, and neither did the music that spoke out against it. One band in the 90's that took the spirit of Cali peace punk to another level was Dystopia. This band took the blues of doom, the filth of crust and the aggro energy of punk and ended up creating their own sound that still kills to this day. You know a band is classic when their lyrics act as a crystal ball into the past, present and future. This is just the case with Dystopia – everything that they sang about is coming to pass, for example how they spoke about the corruption of the 1%, and that the revolution would continue in the 99%. Our comrades in noise Tankcrimes are re-releasing's Dystopia's debut album Human=Garbage and the vinyl looks SO FUCKING UNREAL! CVLT Nation is so stoked to be streaming this classic album, one that has stood the test of time for 20 years. Dystopia RULES! Pre-Order Human=Garbage HERE!
Enjoy this post? Donate to CVLT Nation to help keep us going!