Do what thou wilt shall be the whole of the law
– Aleister Crowley, The Wickedest Man in the World
Since the release of their demo in 2004, ACxDC have taken the Great Beast's advice and have done what they want to do, caring little—or even taking some delight in—if they pissed people off in the process. For 16 years, the Southern California musicians have made a name as iconoclasts in the powerviolence world, staying true to themselves despite what convention dictates.
ACxDC bow before no gods, no masters, and no expectations. Nowhere is this clearer than on their new full-length, Satan is King. With a name that rips on Kanye West's recent Jesus is King, the band maintains their characteristic sheen of silliness over true, menacing barbarity. Just as with their fan-favorite tracks "Milk was a Bad Choice" and "Wookies Have Feelings Too," the humor ends with the title. Satan is King is deadly serious. Over the years, and featuring a number of talented members, the outfit has shown itself capable of playing in just about any style on the spectrum of hardcore. Though they are mostly acknowledged as a powerviolence band, their songs shift rapidly from hardcore to grindcore to crust to d-beat, etc. They execute these styles with great ease and fluidity.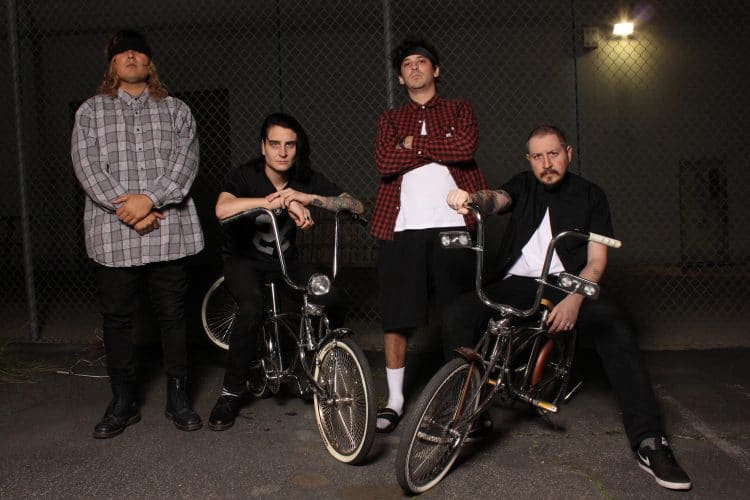 On this, their first LP in five years and their first release through Prosthetic Records, the sonic palette incorporates even more colors. While the technical aptitude and the stylistic diversity they've shown over the years remains very clear on Satan is King, this album integrates more metallic elements. Specifically, this album integrates death metal more than any previous ACxDC releases. This could be because this is the first recording featuring new guitarist Edward Jason Oropeza (also of Fireburn, Media Blitz, and Skullcrack) and long-time touring bassist Ryan James Corbett. Their writing contributions make the album something of a departure, but it is a welcome and powerful addition to the ACxDC catalog.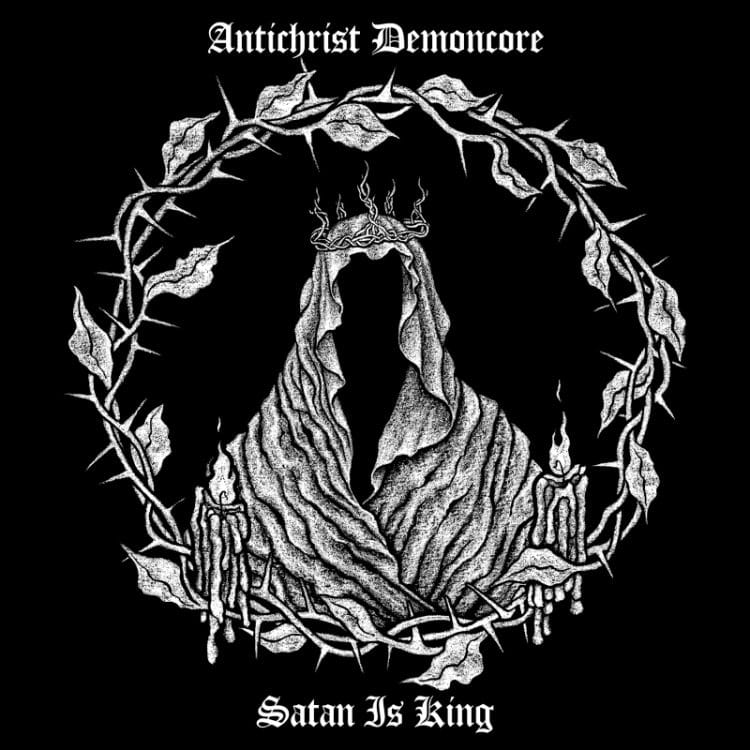 The songs are generally slower than on previous ACxDC releases, but that is no criticism. The band is heavier than ever. The tempo shifts are intense, dramatic. While powerviolence juggernauts like Despise You and Infest (ACxDC drummer Jorge Luis Herrera plays in both) remain audible influences, there are also notes of Suffocation, Cattle Decapitation, Cephalic Carnage, Misery Index, Nasum, Obituary, and even newer bands like Xibalba, Gulch, and Nails (Taylor Young of Nails recorded and mixed this album). The songs are some of the most dynamic the band has ever written, switching gracefully between HM-2 tremolos and two-stepping breakdowns. When fast, the band is a blitz of furious, anti-establishment hate, and when slow, the band is darker and deadlier than on any release thus far. Sergio Amalfitano's voice is expressive and exploratory, shrieking and growling with such competency that he can sound like several different singers from song to song, from moment to moment. Amalfitano takes to task politicians ("Mouth Breather" and "Exercise in Futility"), greed ("Singe"), racism ("Turncoat" and "Back in Black Bloc"), homophobia ("Come Out Fighting"), gentrification ("Propaganda of the Dead" and "Urban Blight"), the meat industry ("Gorged"), police ("Matapacos" and "Copsucker"), and authority in general ("Satan is King"). The album itself flouts the authority that is conventional expectations for a powerviolence project.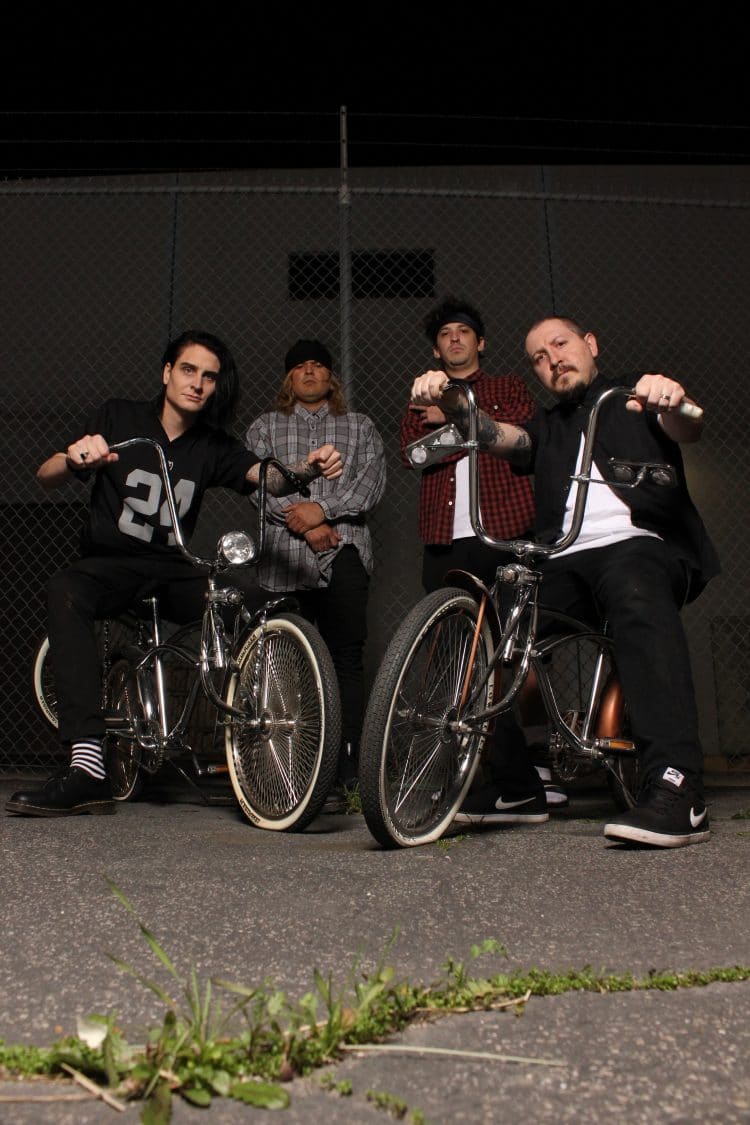 The relative change in style coming from a band is a fixture in modern powerviolence is reminiscent of Pig Destroyer's shift on Phantom Limb. That shift to a more metallic sound from a band that had come to be synonymous with grindcore was surprising to many, disappointing to some, and an immediate favorite for others. It is possible that Satan is King will inspire a similar reaction, and perhaps an even more intense one, due to the fact that powerviolence audiences can be notoriously particular about their genre. While "false grind" and "jock powerviolence" are no longer really insults now that bands like P.L.F., Magrudergrind, Ground, and Weekend Nachos have embraced those terms, the fans of these genres do, on the whole, have a sense of when something is and isn't acceptable as a grind or powerviolence album. This album may stray too far down the left hand path to find an audience with them.
It is unlikely that ACxDC cares. From the start, this band's loyalty has been to itself and to its own artistic vision. The world is a far different place from the world that produced He Had It Coming, The Second Coming, Antichrist Demoncore, Postcard, The Oracles of Death, and genre-defining splits with Sex Prisoner, Magnum Force, Goolagoon, BOAK, Disparo, and To The Point. The world that produced Satan is King is a changed one, and so the ACxDC that produced it is a changed band. Amalfitano has never been one to ignore problems in the world at large, has never been one to play nice and bite the tongue our of courtesy. Amalfitano points out hypocrisy and voices contempt for injustice. He speaks truth to power, and on Satan is King, he speaks volumes. The creative risks Amalfitano, Herrera, Corbett, and Oropeza take are fully worth the final product, which shows that this is a band completely unconfined by labels.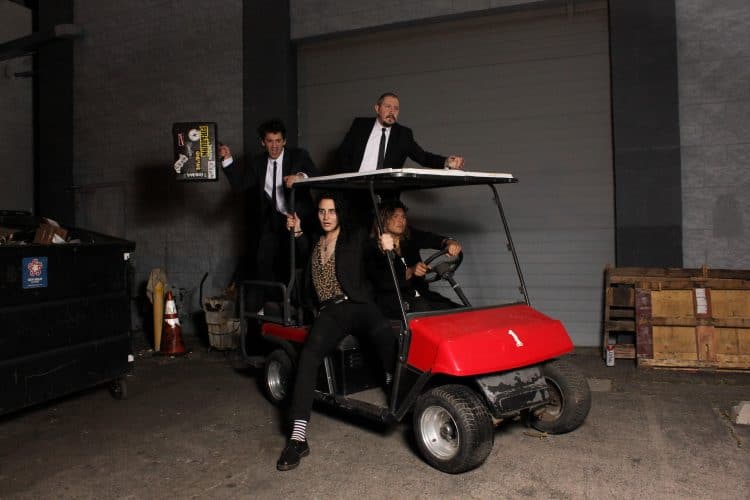 Satan is King may well be called ACxDC is King, for this is a crowning achievement. This is a band that has nothing to prove because it has proven itself for almost two decades, for far longer than most grindcore and powerviolence bands even exist. The band is potent, self-assured, immune to criticism (or even fueled by it). Satan is King could be called a departure or an exploration, but it couldn't accurately be called anything but a triumph.
If "Do What Thou Wilt" is a defining credo of Satanists and punks, Satan is King is the most Satanic and the most punk release ACxDC have ever produced.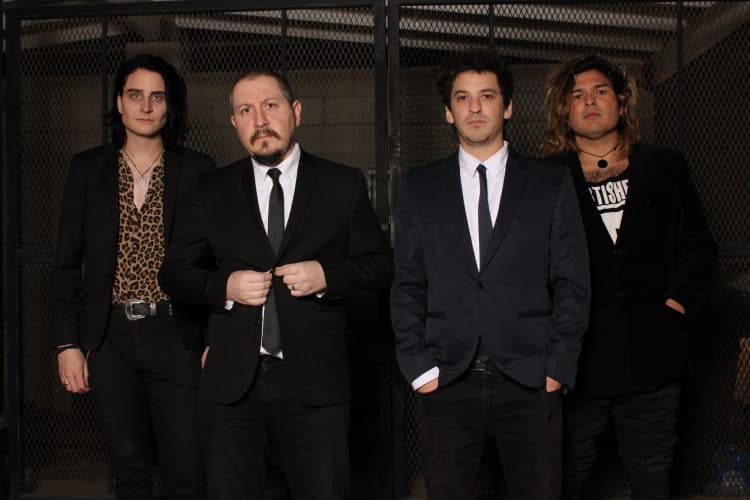 Satan is King is released by Prosthetic Records.
It was recorded and mixed by Taylor Young (of Nails, Twitching Tongues, Eyes of the Lord, Disgrace) at The Pit Recording Studio.
It was mastered by Brad Boatwright at Audiosiege.
The album art was created by Dylan Garret Smith.