Photos: Taylor Ferguson
A Night of Death and Doom is an ongoing series of showcases in Vancouver that brings the darkest, most vile bands together to crush the Astoria Hotel on Hastings. On Sept. 18th, NECROT brought their decaying fury alongside locals Erosion, Encoffinate and Cranial Sodomy.
I managed to complete all my domestic duties and get to the show, but I missed openers Cranial Sodomy. I was told by someone outside the venue that they were a great two-piece, and then I met one of the band members and he told me that two members had quit right before the show. That's an impressive feat to pull off a set when you just lost half your band.
Encoffinate started their set right after I arrived. Holy shit they're so good. I was blown away. Members of this band are peppered throughout some of Vancouver's best death metal bands, so I wasn't exactly surprised that Encoffinate is amazing. But that didn't at all take away from how much I enjoyed their set. See this band every chance you can get!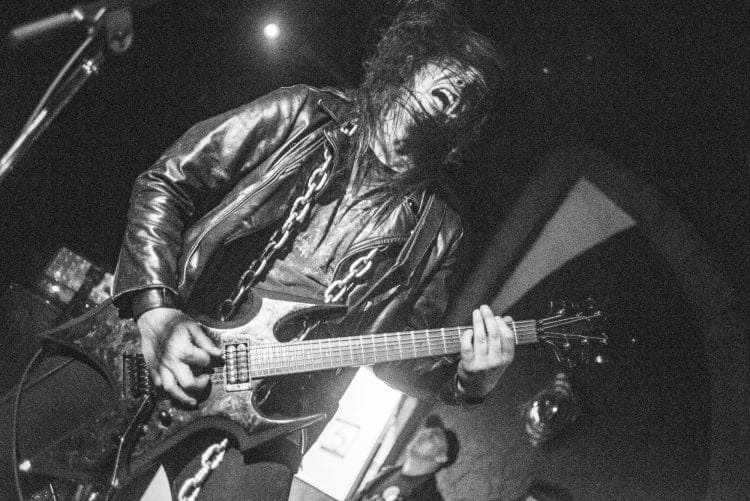 Next up were Erosion – these guys have a strong following in Vancouver, partly because three of the members are 3/4 of Baptists, and partly because they're a really, really fucking sick band. There's always a ton of positive energy in the room when Erosion plays, and tonight was no different.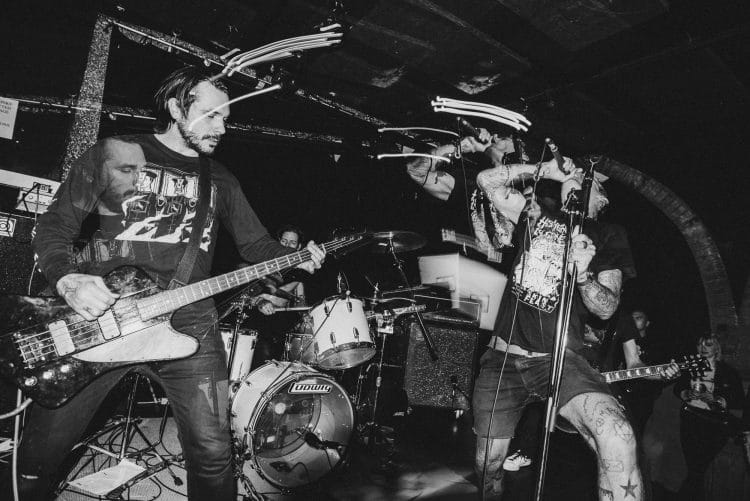 After two remarkable sets, Necrot capped a perfect night of death and doom off with their scathing death 'n roll groove. It was my first time seeing them, and I immediately understood why they have such a cult following. I don't think you're even allowed to say you're into metal in Vancouver unless you own a Necrot longsleeve. So needless to say, there were a lot of very happy people in the room while Necrot riffed, sweat and spat all over us. I got myself a tee and I am now officially a metalhead in Vancouver.