Darkness, Sorrow and Evil… CELESTIAL BLOOD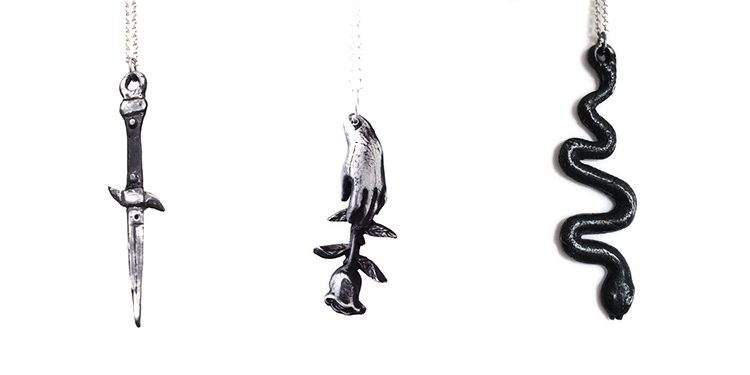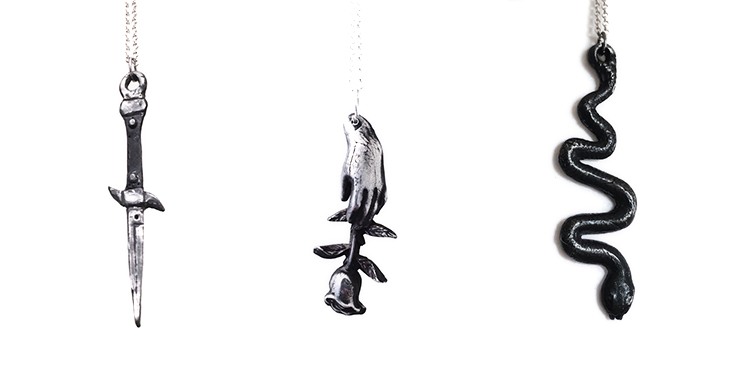 CELESTIAL BLOOD has an eye for making the macabre beautiful. Her solid silver hand made jewelry takes inspiration from death and violence, but she presents us with these ideas with melancholic grace. Her first collection features instruments of human darkness – handcuffs, switchblade, knife; symbols of human sorrow – a rose in hand, a skull; and signifiers of spiritual evil – the snake. Each piece is lovingly hand crafted to order, oxidized and polished, and each design is available as one earring, an earring set or a necklace. We're very excited to bring CELESTIAL BLOOD into the CVLT Nation Bizarre fold, so you can pick up any of these pieces, along with pieces by other underground companies, right here!
Enjoy this post? Donate to CVLT Nation to help keep us going!