There are some artists whose names alone are reason enough to invest your time and money into a project. Gus Valencia is one of those names, and Trevor Vaughan is another. Both are involved with the newest release, Demo II, by the Los Angeles hardcore punk outfit Terror Suspect, a group whose substantial and deserved following grew out of its connection to the members' other, equally amazing powerviolence band, Depraved, as well as to Valencia's extremely well-curated label/fanzine, Practiced Hatred. Their 2018 demo, which features a must-listen SSD cover, delivered on the promise of the band's talent for writing bare-knuckle brawling riffs as well as memorable hooks that make moshing irresistible for those who say they're "just going to the show to watch."
Demo II builds on the frenzied, crowdkilling energy of Demo, showing a band who can make mid-tempo and fast-paced hardcore meaner than almost anyone without sacrificing any of the songwriting finesse, and with Trevor Vaughan (Wound Man, Brother, Warstone, Internal, etc.) and Will Killingsworth (Failures, Bucket Full Of Teeth, Orchid, Vaccine, etc.) on mixing and mastering duties, respectively, Demo II has a more polished sound while maintaining the trademark grit that fans of Depraved and other Practiced Hatred artists love.
Terror Suspect sounds like the bands you wish were still around. Managing to sound totally cutting edge and totally classic at the same time, Demo II sounds like what might happen if Siege released Drop Dead on Iron Lung, if Crossed Out released their self-titled on Youth Attack. This kind of blown out, bass-driven hardcore with strong melodic structure is hard to come by, but Terror Suspect sound like they invented it. Catchier, more urgent, and more danceable than its sister group Depraved's venomous violence, this music is what basement shows were made for. In under three minutes, these four songs will win over any hardcore fan who is unimpressed with anything that's come out in the last fifteen years.
Antonio Marquez of the almighty Spine, who released one of 2020's best albums, says "Terror Suspect really embodies the speed and aggression of Infest. Something that hasn't been seen a lot in 2020. Not to mention the influences of SSD and early Boston that's hard to ignore. Demo 2 is a bright spot on an otherwise shitty year and brought to us courtesy of Practiced Hatred."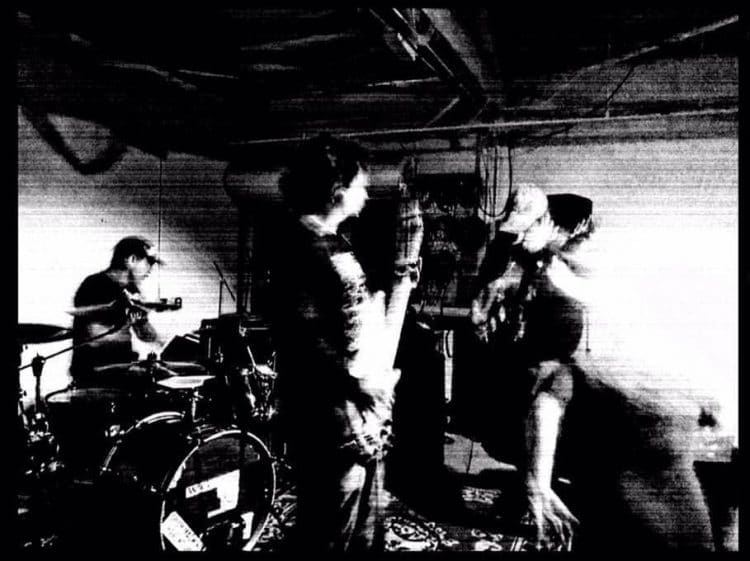 Beginning an EP that Trevor Vaughan describes as "Fast, raw, hard. Real shit," is a song that is destined to be a personal anthem that unifies crowds the punk-world over. "Not The Same," a blitz of overdriven guitars and d-beat rhythms, rages over the universal experience of betrayal and the importance of separating oneself from toxic, opportunistic "fake friends."
With the vein-throbbing anger of Waste Management and the unforgettable groove of The Rival Mob, "Uniform" calls out racist cops. "Take off your white hood, Klan men. They all wear blue, enforcing their master's rules. Society will witness your downfall soon." At the end of a year when the world could no longer turn a blind eye to the racist policing that was always all too present in the consciousness of people of color, Valencia's fury is deeply felt, and his spitting anger feels like catharsis.
On the convulsive, Warthog-meets-Ultra Violent track "Mistreated," the band rails against prejudice in all its forms, focusing on staying true oneself even if–especially if–that means deviating from the norm. "Mistreatment, because we don't look like you, because we don't think like you, because we don't share the same views. Walk a mile in my fucking shoes!"
EP closer, "Fear Through Terror," renews the opening track of the first demo. The circle-pitting, two-stepping fan-favorite sounds refreshed but just as blunt, like getting hit in the jaw with a brand new Louisville Slugger. The song focuses its ire on those–police, politicians, etc.–who choose to rule through coercion, incarceration, and brutality, and its message is, sadly, as current today as it was on Terror Suspect's 2018 release, if not more so.
It is a special thing when every song on a release is your favorite song on the release. That is the case with Terror Suspect's Demo II. This EP is important and perfect, and anyone who thinks they are "in the know" about hardcore owes it to themselves to listen to this several times, and they would do well to keep an eye out for any upcoming Practiced Hatred releases as well.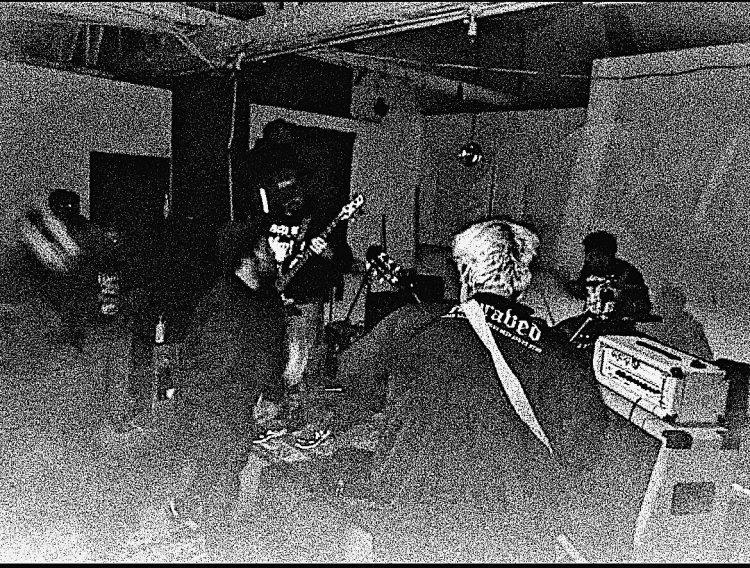 Terror Suspect's Gus Valencia answered some questions about their newest release.
What is the band's lineup, and what other bands are they in?
The line up currently consists of Alex, Jordan, Nicoli and myself. Jordan (Drums) used to play drums in the early days of Depraved, Alex (Guitar) plays guitar in a band called Blood Stained Concrete, Nicoli (bass) creates noise in Depraved and has a new noise project called Zebes, and I (Gus, vocals) run a label/ fanzine called Practiced Hatred and also do vocals in Depraved. 
How has the approach to songwriting for Demo II been different than two years ago on Demo I?
I would say the approach changed during Demo II since the pace was picked up a bit then on the first. On Demo I, there's more of a traditional stompy approach with sort of longer tracks, Alex was trying to go for a 86 Mentality/Urban Blight feel, on the second Demo you get more of a Mind Eraser meets Civilized's Negative Reflection.
What were the major musical inspirations for this release? What were the major lyrical inspirations for this release? 86 Mentality, Urban Blight, Think I Care, Mind Eraser, early Vile Gash, Civilized, and Crossed Out. Some of the lyrical topics on this release deal with the excessive abuse of force police have and who they really serve. Other topics deal with being treated differently because of appearances. 
How has the current state of the world/country impacted your creative process and/or the creation of this release?
The current state of affairs has been a minimal factor regarding the creation of this demo, I would say. The stuff we're witnessing during 2020 is nothing new, but the way it's been getting broadcasted has been opening more eyes in people who refused to believe these facts for years. Police brutality and social injustice have been topics we've been dealing with since before the inception of the project in 2018.
Can you describe the process of working with Trevor? What inspired you to enlist him, and what has the collaboration been like? 
Working with Trevor is always great. That man has an ear for the sound that's being sought. In other words, he knows what he's doing. The collaboration is always smooth and quick I'd say. We've been fans of his production work for a while, which was the reasoning for enlisting him on this project. This would be the second project he's helped mix (the last Depraved recording being the first).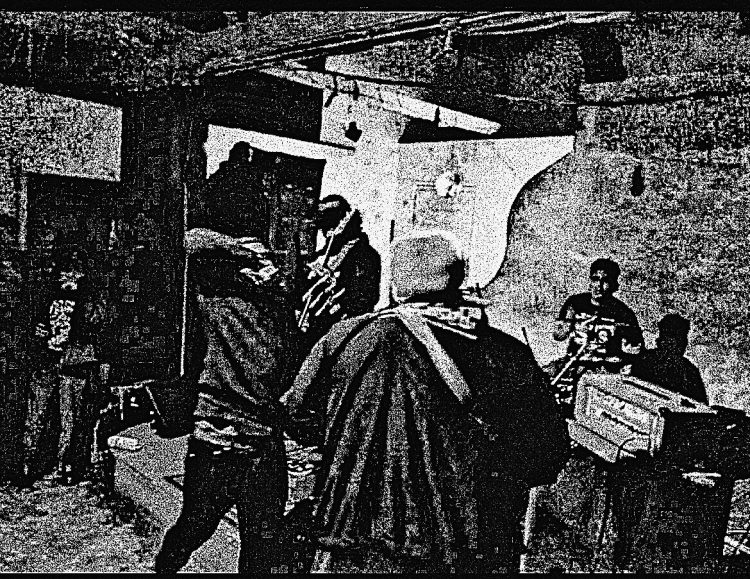 What are new bands that you like? Who should more people be listening to?
Some new bands I've been jamming and would recommend checking out are Hanging Body (Los Angeles), Internal (New Bedford), Temptation 87 (Bay Area), Kidnapped (Connecticut), and Drowse (Philadelphia)
What do you love about hardcore now? What should change?
What I love about hardcore now is the same thing that made me fall in love with it in my teens: that it gives people a voice to speak their minds and helps reach out to others who feel turned away. I think hardcore is always evolving, so there's no need for change I would say. Only thing that should never change is the stance against fascism. There's no need for that garbage anywhere.
What should people know about Terror Suspect?
Terror Suspect was formed in the San Fernando Valley in 2018 by friends for friends, with the intention of playing stuff we liked. It's all about having fun, putting out releases and enjoying it. If you're in it for the popularity contest, then you're doing it wrong I guess.
What should they know about Demo II?
Demo II will be available as a cassette tape that will be released through Practiced Hatred in December. Following up with a 7" lathe release early 2021.
Is there anything else you'd like to say?
I would like to say thank you. Thanks to everyone who took an interest and checked out the project. Also, when you're out there shopping, don't be an asshole and wear your masks.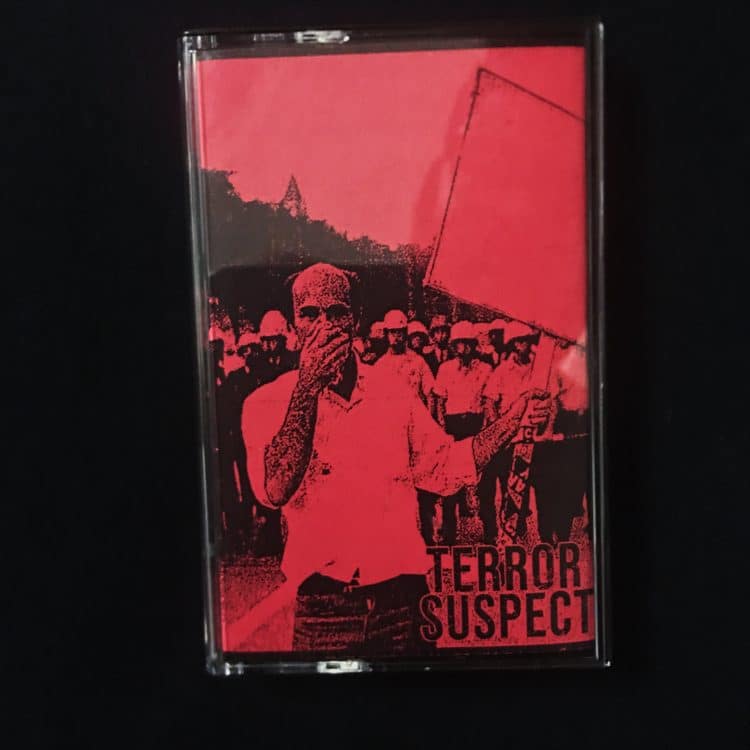 Recorded by Kemakoko at The East Side Motel.
Mixed by Trevor Vaughan.
Mastered by Will Killingsworth at Dead Air.