#10 FINAL DOSE Dark Places
Hell fucking yes, the new FINAL DOSE EP Dark Places is the freaking Blackened Punk bomb that I want to hear explode! Over the course of these four tracks, you will get to know why love this project. On the real, every tune is a razor-sharp anthem pointed at the throat of fascism and ready to draw first blood.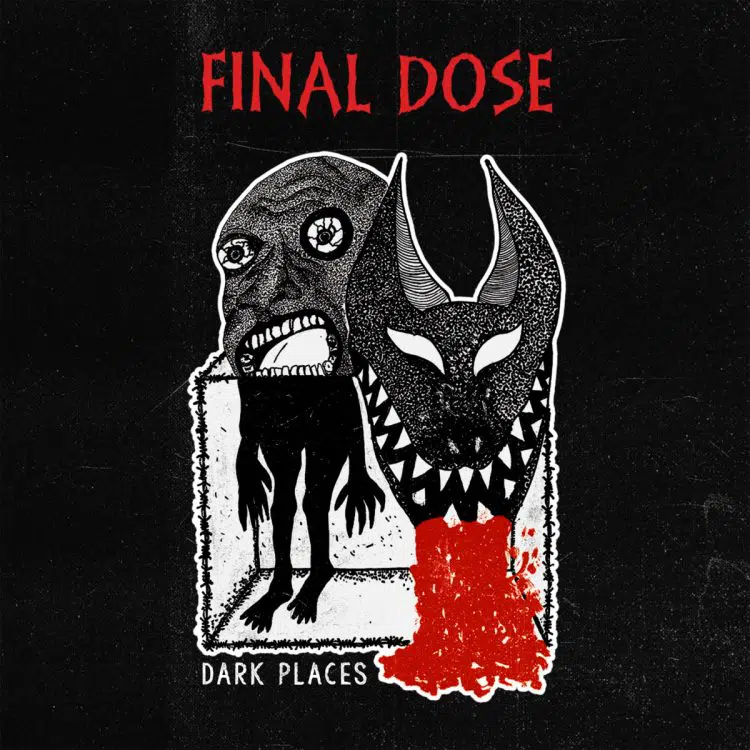 #9 GOLPE LA COLPA È SOLO TUA
WTF do we have here? Let me tell y'all straight up – it's the new Golpe album La Colpa È Solo Tua is beyond bombastic and totally fucking bonkers from the beginning to the end! Every track is an anthem that will have you pressing replay time again. This band writes Hardcore Punk songs full of uncompromising electricity that jumps out of the speakers into your skull. Oh yeah, I can't forget to tell y'all about the on-point breakdowns you'll experience when listening to this album. If you want a jolt of hi-octane Hardcore Punk then you better not miss out on this sonic gem from GOLPE!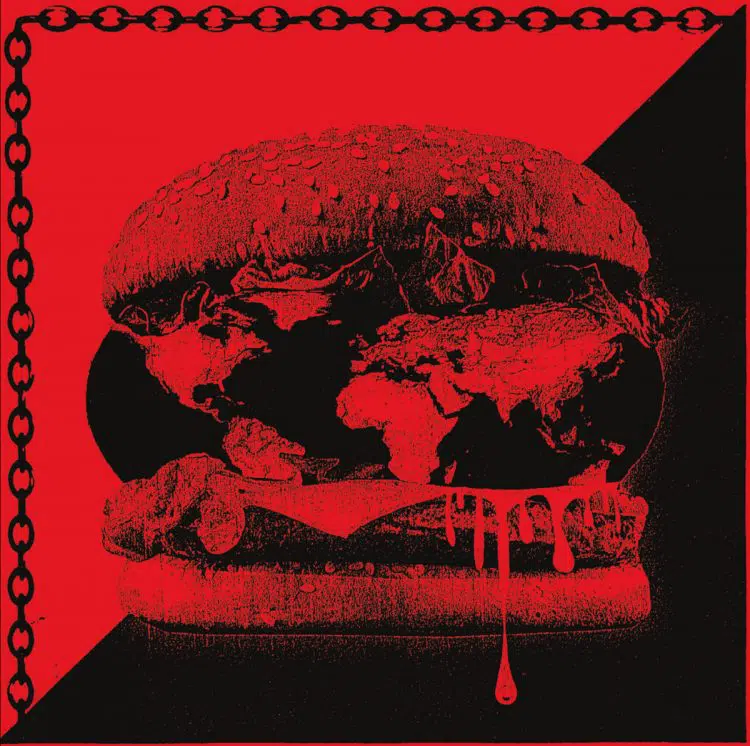 #8 LAST AGONY The Imminent Slaughter
The agony is fucking real, which is why I feel the need to blast LAST AGONY's new album The Imminent Slaughter loud as FUCK because it's an outlet for my Rage. The anger from these songs gives me chills and I can hear the pain of oppressed people in their riffs. I can feel the hopelessness of nations in the singer's screams, but at the same time a song like "Closing Curtain" gives me hope that the dealers of death will be dealt death back 100 fold. Straight up, LAST AGONY's music puts a battery in my back to take a stand against systems that I know are meant to oppress all of us. Inside the feedback of anthems like "Unbridled Lunacy," I can feel the unhinged anger of a people that won't take shit any longer because being a victim is old news. It's time for the oppressor to be dealt a HUGE Can of Sonic Whip ASS and LAST AGONY's The Imminent Slaughter is here to do that out now via Sentient Ruin. A Luta Continua…Fuck STATE VIOLENCE! Kill STATE CONTROL!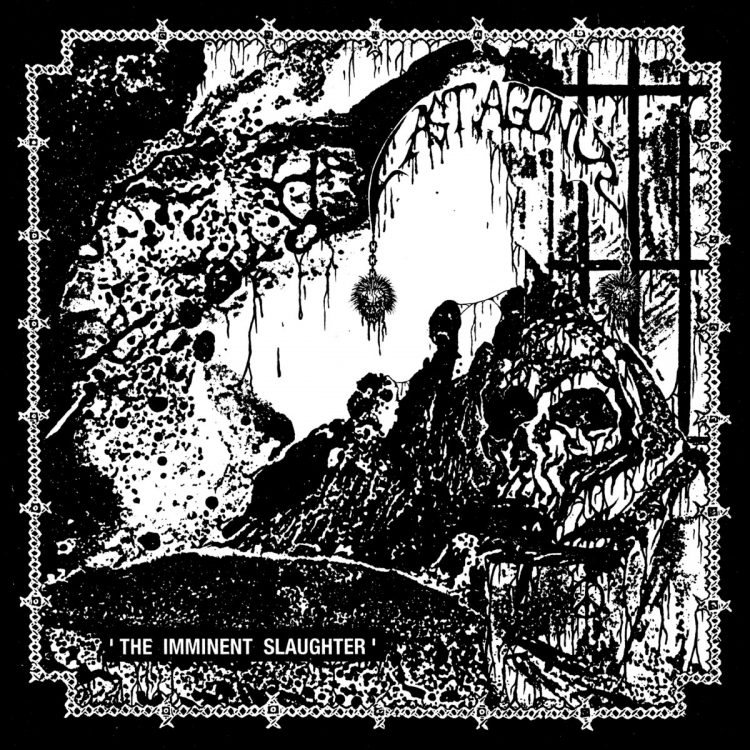 #7 KOMA Internment Failure
Interview by Sam Wood from Infinite Regression zine (IG @infiniteregressionzine)
First off, briefly describe how you all got involved in punk, I know you've all played in various bands for a while now.
Becky: I moved to Leeds 10 years ago and went to my first DIY punk gig at Wharf Chambers, since then I met people who played in bands and met Laura (who played guitar in my old band Hex) and she always wanted to play guitar in a band so we decided to start something together.
Cal: Practicing drums in the music classrooms at lunch every day.
Ben: When I was 12 I reached a point where I wanted to listen to albums by bands I liked from alternative rock radio stations and when I hit 13 I decided to listen to their influences and from there I found a lot of classic punk and Hardcore.
Simon: I'm in my 30s so I grew up without the internet for the most part, so first heard punk bands on late night radio shows and saw stuff about 77 bands on TV; read about hardcore scenes in zines and Kerrang, etc. I started going to DIY punk shows when I was 15 years old, then when I moved to London after university I knew a few people from back home that lived here already and started going to shows that Bryony from Good Throb and Tom from Static Shock Records were doing and discovered the scene here that way. I was peripherally involved with this radical queer venue called Power Lunches and later DIY Space For London, and was putting on my own shows for a while.
Read the full interview HERE!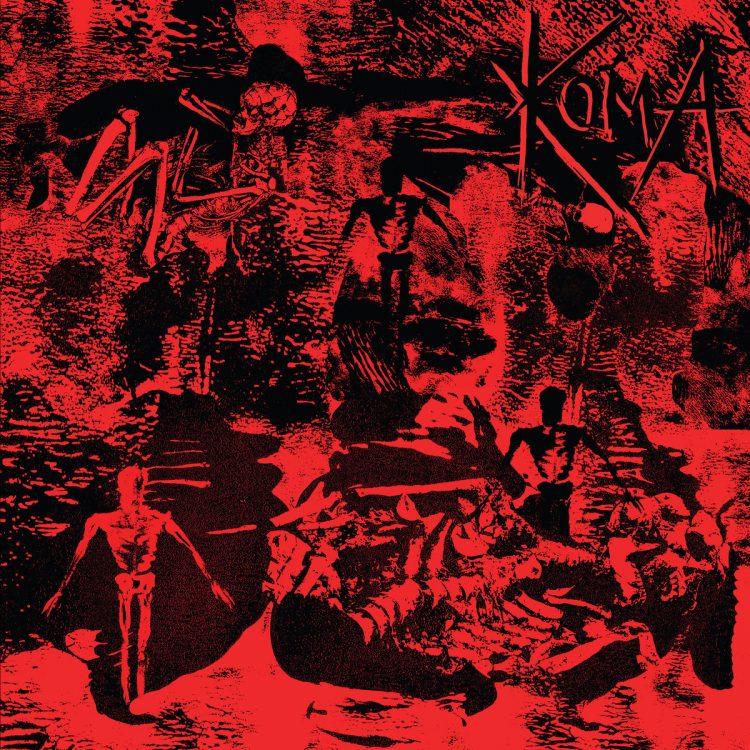 #6 HEADSPLITTERS End Uniform Terror

What the HELL, this HEADSPLITTERS new record End Uniform Terror is so good I'm almost at a loss for words! Imagine if Killing Joke and Discharge created a love child, their offspring would sound like the new HEADSPLITTERS record. I can't get over the vocals on this record — they are insanely RAD plus the music is Fucking Kick ASS! I know that we are living in a fucked up state of reality but let me tell y'all this band will give you hope. I won't front, the songs on End Uniform Terror are intense and urgent but it's the layer of empathy that will get you hooked! I want to give a HUGE shout out to Desolate Records for releasing another gem!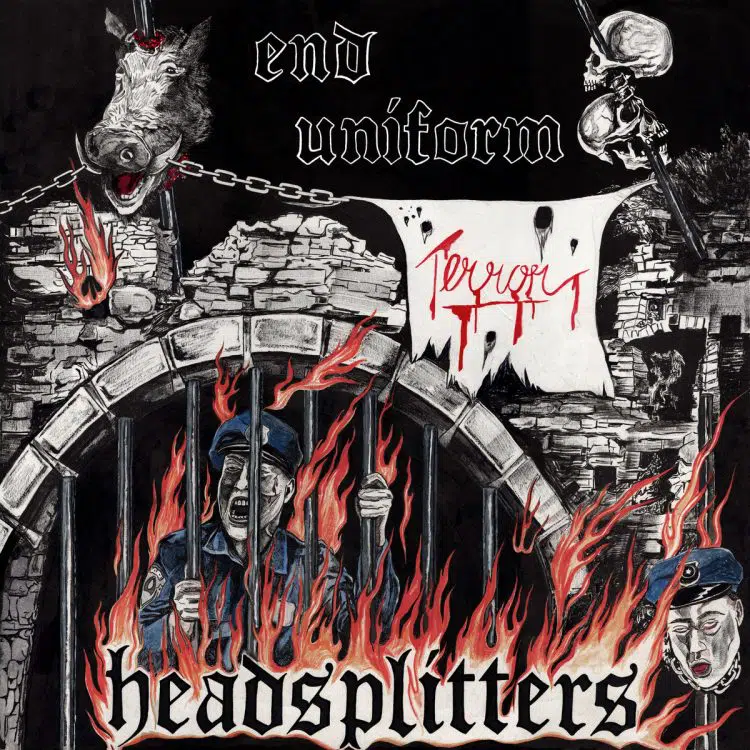 #5 Tempter S/T
The sonic apocalypse is upon us and it comes in the form of the new self-titled record from TEMPTER! On all levels, this crossover metal and hardcore offering pushes my wig back, and more than that, it's highly fucking addictive! The way that these songs are mixed plus the way they sound is UNREAL and the vocals cut the wall of noise against unrelenting feedback. TEMPTER' creates these moments of Dirge that also rock HARD AF. On the real, I get chills every time I play this record, and with each listen, I wish that it had more songs. As a debut, this band has knocked it out of the park further than I could ever imagine! Let me say this — if Killing joke, Zygote, Nausea, and Anti Cimex came together to create a band it might sound like TEMPTER. That being said this band is creating from such a place of passion that they sound like no other! When I hear anthems like "Night Terror" I know the war against our downpressors will be won by us! FUCK CORRUPT AUTHORITY.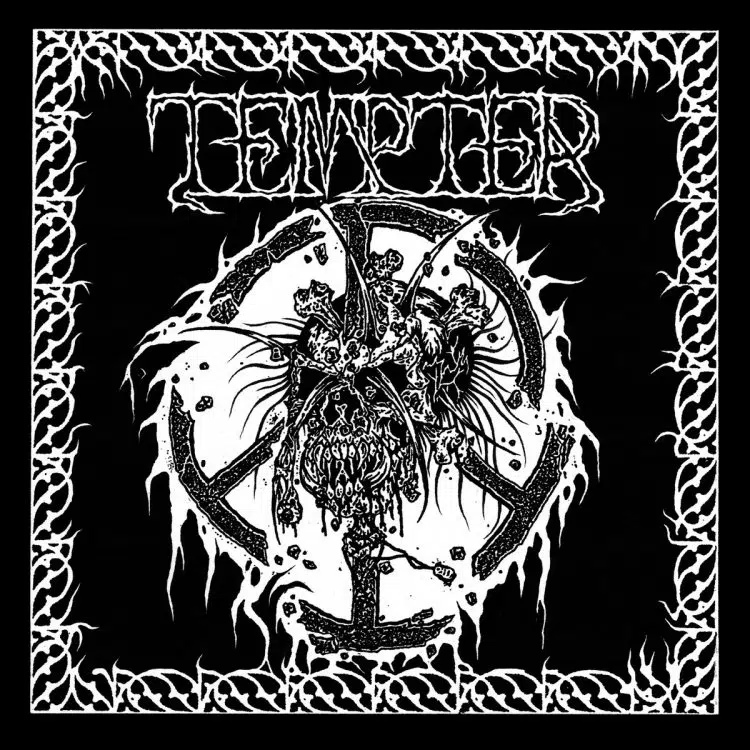 #4 TERMINAL BLISS BRUTE ERR​/​ATA
If you've ever wondered what casually tossing Born Against, Disclose, and some power tools into a blender would sound like (admit it, you have), the end result would likely mirror that of Terminal Bliss. Raging from Virginia, Terminal Bliss are anything but newcomers, as the band is as close to supergroup as you can get in the world of punk and hardcore. For the sake of your time, I'll spare you the Wikipedia version of all this and get to the point here. Per usual, Relapse continues its onslaught of solid releases with Brute Err/Ata being no exception. Layers of noise are accompanied by raw, uncompromising riffs and tempos that take years of touring, playing, and just generally being a music nerd to master. Brute Err/Ata plays with the same intensity as an error message echoing through a depraved and dystopian hellscape.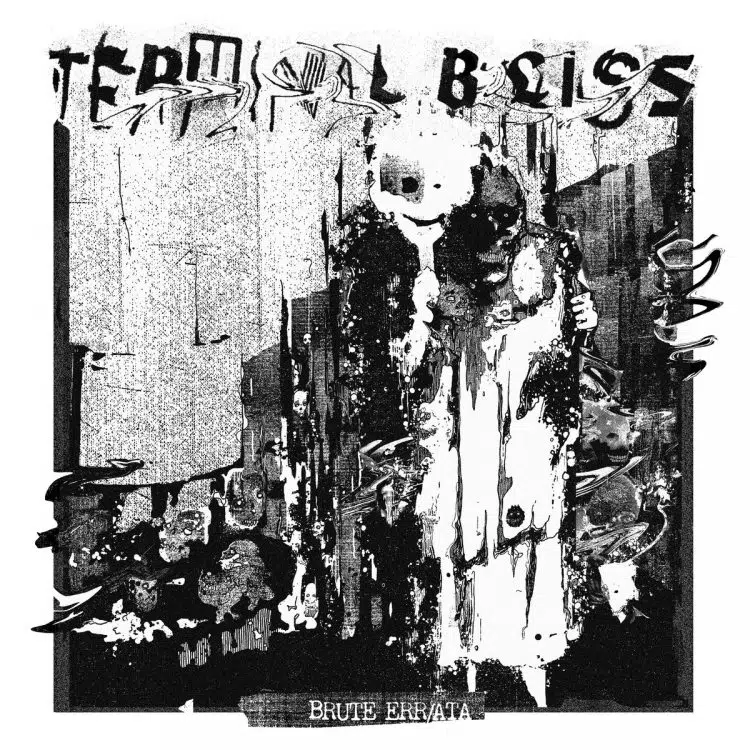 #3 Porvenir Oscuro Asquerosa Humanidad
Stop whatever you are doing and tap into the new PORVENIR OSCURO LP Asquerosa Humanidad because it's beyond ballistic! Every song on this record is urgent and dripping with a caustic melody that is highly addictive! Their songwriting is spectacular and is well thought out without ever sounding contrived! As the vocalist Sara spits fire in your ears but you won't mind the burning sensation because she's so on-point. Check out the song "Dueños Del Mundo" and tell me this band does not rule!!! PORVENIR OSCURO's songs are full-on anthems that are full of power, but it's the layers of passion that make every moment of this record so AWESOME! To say I love Asquerosa Humanidad would be a lie because I want this record on repeat all year and then some!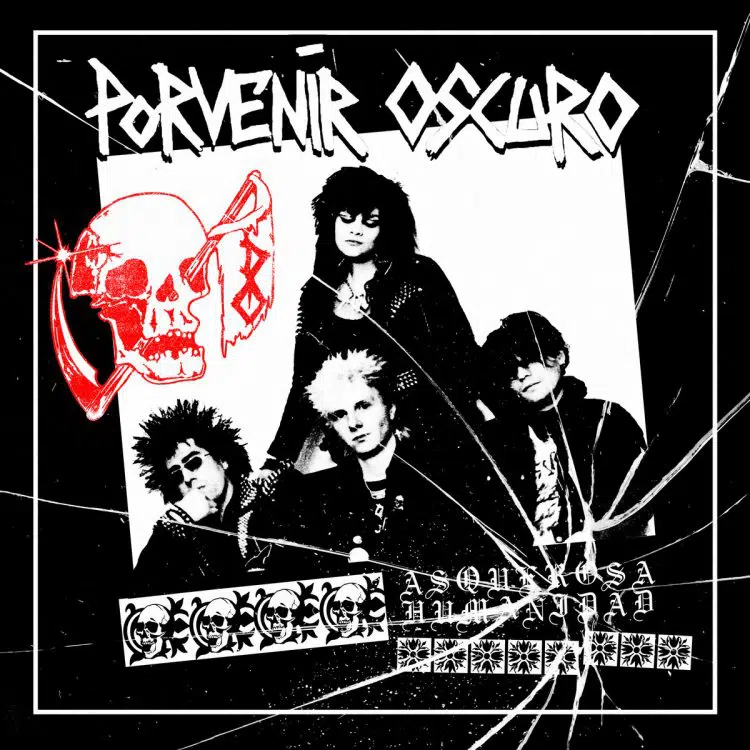 #2 BOOTLICKER S/T
If you're from Vancouver, you know that BOOTLICKER's been around. Since 2017, they've been lamenting the existence of the blind-with-fear masses by lashing our eardrums with their furious, fuzzed-out d-beat. And now, they've given something to celebrate with the release of their first full length LP that's out on Static Shock Records (EU) and Neon Taste Records (NA).
While I'm not at all one of those people who desperately wants everything back to "normal," I do want to be back on the edge of a pit protecting my ear-muffed children from getting knocked out and risking my own braincells instead. I want my DIY venues and all-ages shows back. The rest of it I'm happy to overturn and burn.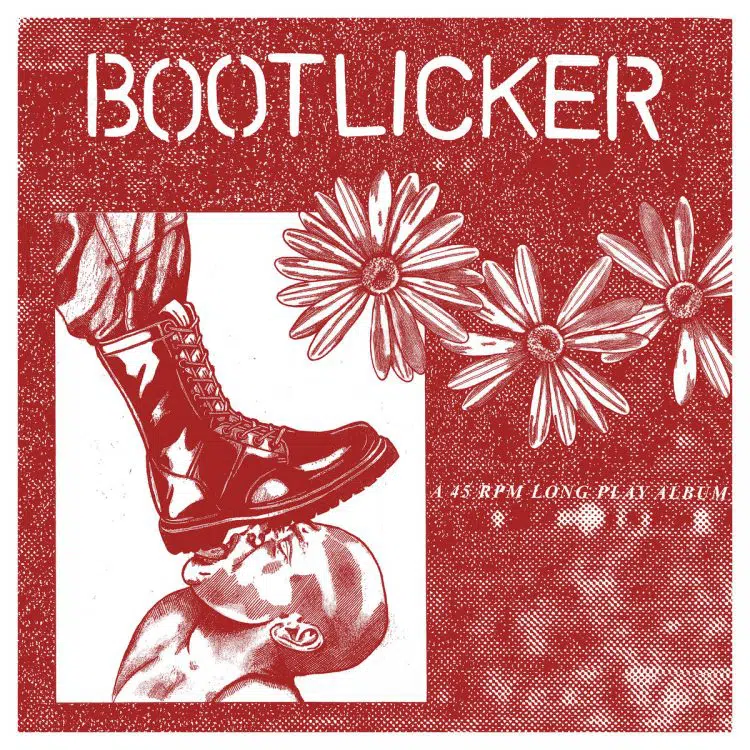 #1 FUTURE OF DESPAIR Hell City

No Cap, Future of Despair is un-fucking-REAL!!! WTF—why is this not a full length? These four tracks featured on Hell City remind me of picking up my first Venom record in the '80s while still being in full-on Discharge mode. Every second of this release gives me fucking chills and makes me want to turn up the volume to 10!!! Here is a challenge—press play on "Nothing Ever Changes" and tell me the hairs on the back of your neck don't stand up straight! I can't front that Future of Despair is fast as fuck, but they also have killer riffs that are catchy as HELL. Gimme Gimme Gimme some more Rage from this band because they kick fucking ASS. The last song on the tape, "Displaced," is a sewer pit anthem and screams I don't give a shit! Get with the program and tell all of your homies that you found a new favorite band called Future of Despair. Make sure to check out all of the releases from 1753—Boyle Heights in the house! Webstore HERE!