#10 THEY / LIVE Ablation
I am transfixed by the beauty of this album! I really fucking love what I do because I get to turn the world on to artists that I know are going to change the universe. They/Live's voice is an enchanting wind that will blow away all of your dark days with each listen.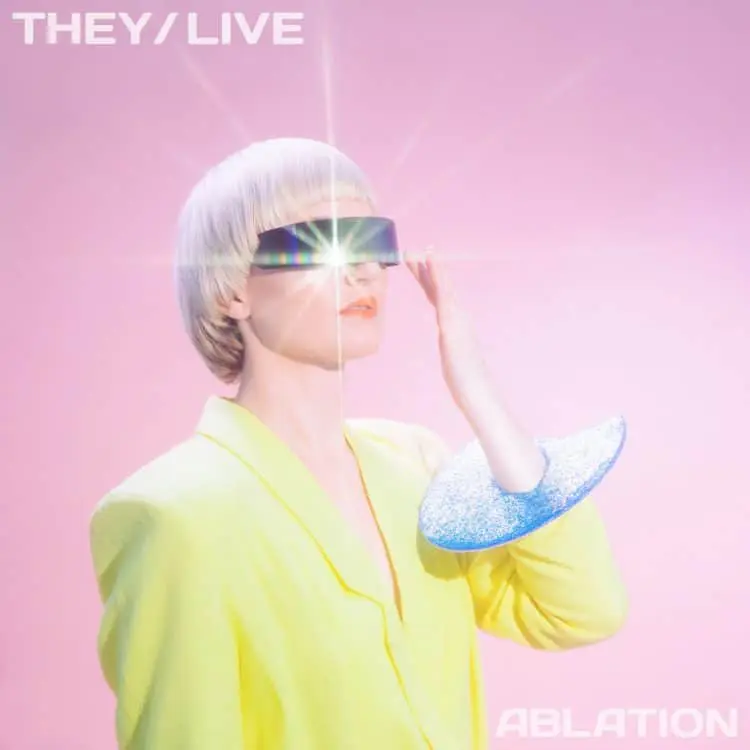 #9 NITE Darkness Silence Mirror Flame
NITE are a new band from San Francisco, CA (formed by current and past members of Satan's Wrath, High Spirits, Serpents of Dawn and Dawnbringer) playing a timeless and apparently prehistoric form of heavy metal/NWOBHM in the vein of Dio, Priest, Maiden etc, and in their sound you will also hear various other strains of primordial metal like Mercyful Fate, Thin Lizzy, and more. Nothing new you'd be led to think… Wrong. Because it doesn't stop here, far from it. This band and their glorious debut LP Darkness Silence Mirror Flame are special beyond words and it's not only because of the masterful songwriting, the timeless celebration of the ancient heavy metal flame, or for their irresistible razor-sharp riffs and blazing guitar leads, but also for the fascinating atmospheres and the unique aesthetic they have layered over the classic heavy metal foundation of their sound, perhaps making for the most atmospheric and darkest NWOBHM album I had ever heard…Labels: Creator-Destructor Records & Sentient Ruin Laboratories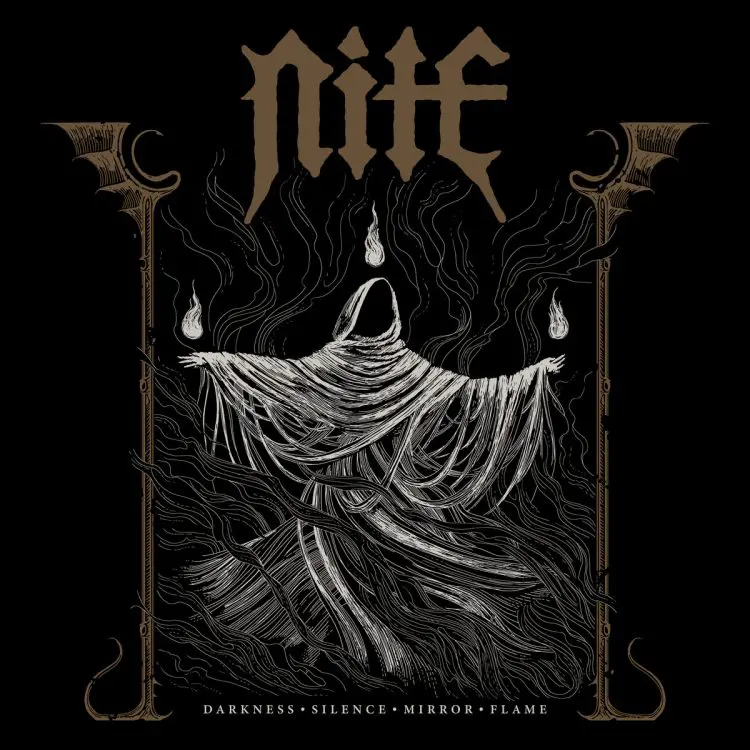 #8 PUBLIC MEMORY Ripped Apparition
Public Memory is trip hop for a new age. This album builds to a crescendo of captivating ambiance and transcendental beats but that's not to say it starts at the bottom. It starts at the top and gets higher. I suggest you get higher with it.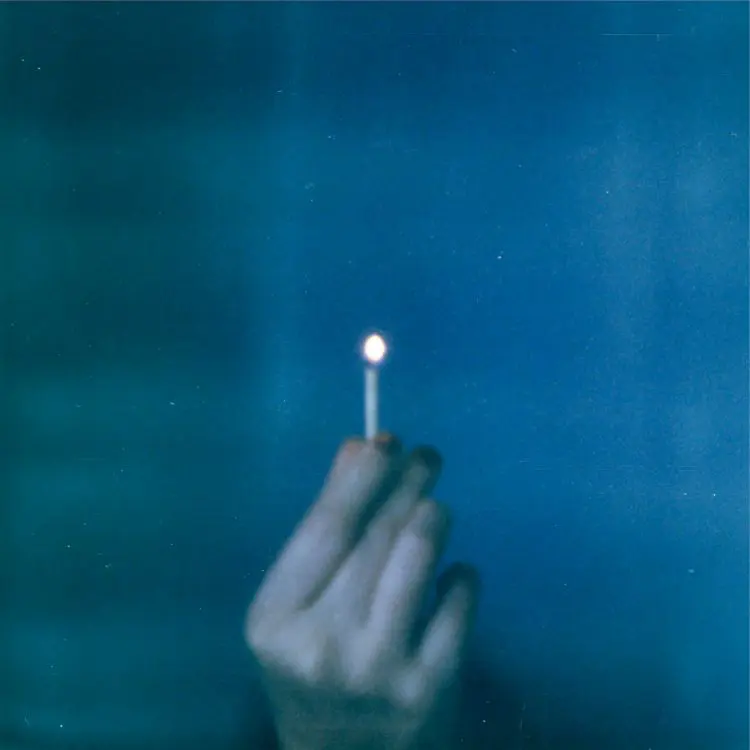 #7 EMMA RUTH RUNDLE & THOU May Our Chambers Be Full
What do you get when you pair one of the heaviest bands in the underground with one of the most stunning folk voices in the underground? Fucking brilliance. Soaring, clean melody over crushing sludge punctuated with scalding vocals. This is a beautiful collaboration and if we can just get the border open I'll definitely hit the road in torrential PNW rain to see Emma Ruth Rundle and Thou.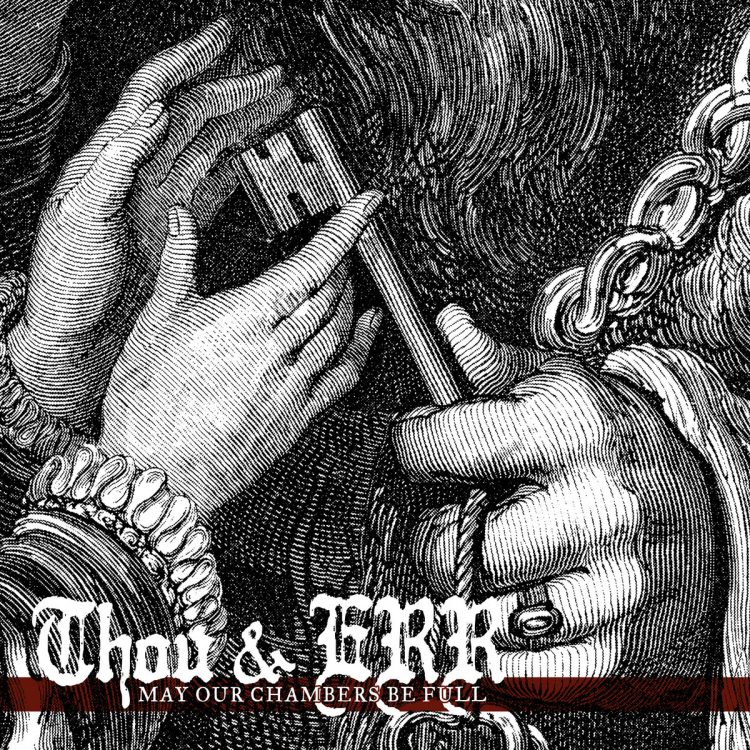 #6 REALIZE Machine Violence
The same potential for danger that drove Asimov's creativity now drives Tucson industrial heavyweights Realize. Just like Einstürzende Neubauten and Laibach in the early days of home computers, just like Ministry at the dawn of the Internet, the desert mechs in Realize have their fingers on the speeding heart of what may eventually be called the Zoom Generation. If anyone was skeptical about our dependence on the digital world to carry on our lives, the last six months of social distance have shown that life as we know it would cease without the devices that are meant to be our accessories but may in fact be our caretakers. The time is ripe for musicians such as the three scene-veterans in Realize to embrace a technology which one day may destroy us, and synchronize with it.
An atomic clock powered by a human heart, Machine Violence fuses man and machine. Favoring computerized amps and effects processors over their usual stacks, Kennedy and the Matts leaned into the increasingly digital world of recording, yet the songs sound raw, real, meaty.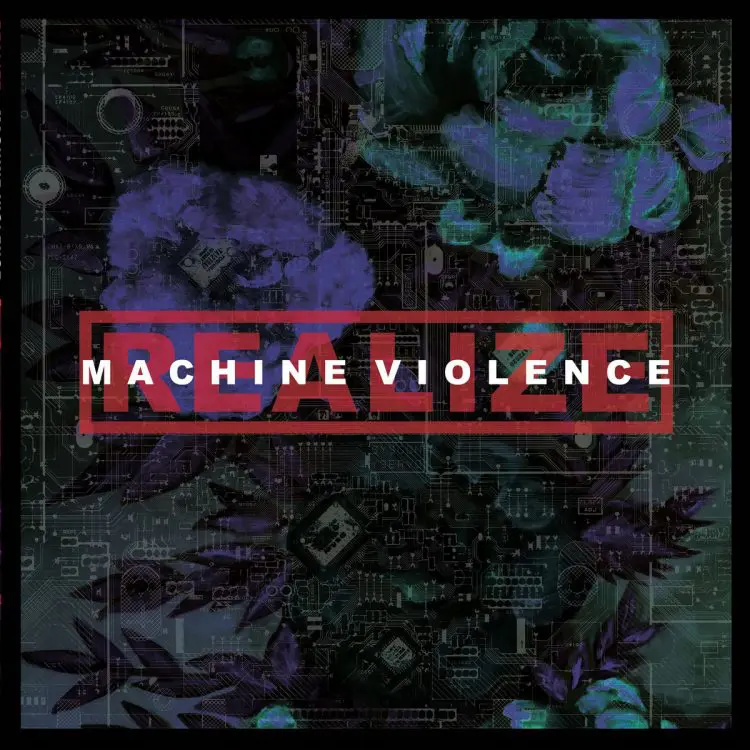 #5 SPECIAL INTEREST The Passion Of
Punk techno is my new favorite genre after I listened to Special Interest's new record The Passion Of. I feel like getting all dressed up in my Leather Nun costume and dancing the night away to Special Interest in some filthy DIY spot. That's on my 2021 bucket list.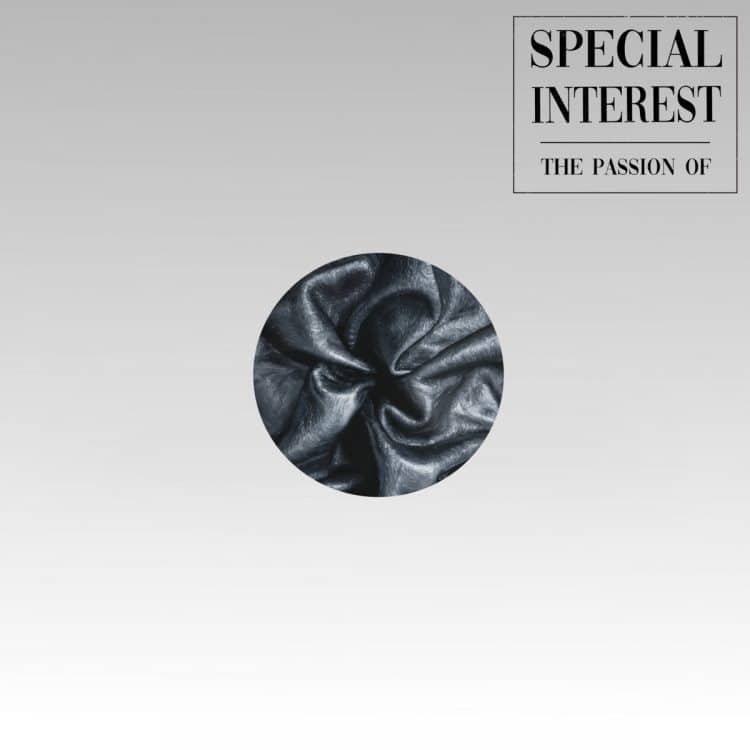 #4 SUMAC May You Be Held
Sumac is a band that never ceases to amaze me. The mastery of their instruments and their avant-garde composition makes each of their releases coveted by anyone who's a fan of dark and heavy underground expression. Listening to their music is like watching each note applied to a canvas, layers upon layers of sound and texture that form a masterpiece as it unfolds in front of you. May You Be Held isn't a record you throw on as background sound, it's a record you sit down and pay attention to while you watch the pictures it evokes in your mind.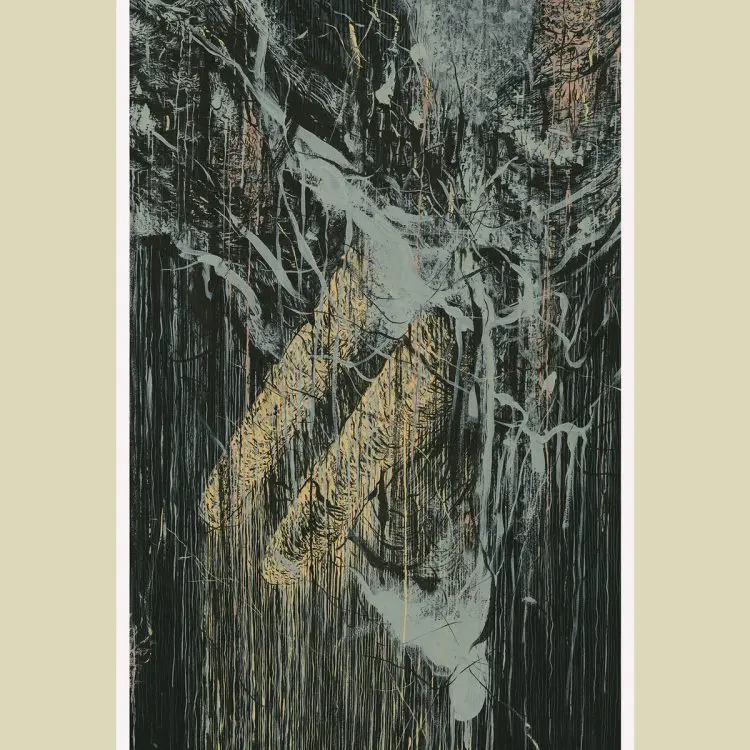 #3 SIGHTLESS PIT Grave of a Dog
Sightless Pit is a project combining the substantial artistries of Dylan Walker (Full of Hell, Ramuh), Lee Buford (The Body), and Kristin Hayter (Lingua Ignota). Grave of a Dog finds three musicians who have nothing to prove, whose legacies are secure, endeavoring to compile an album based on exploration, based on friendship and mutual respect. Guards are down. Egos are absent. This album feels pure and unpretentious. This is about art as process rather than product, which isn't to say that the result isn't polished or compelling, but rather that nothing feels designed. There is no artifice. The album feels constructive, like building sandcastles. Only these castles are of shards, needles, and contaminated biomatter.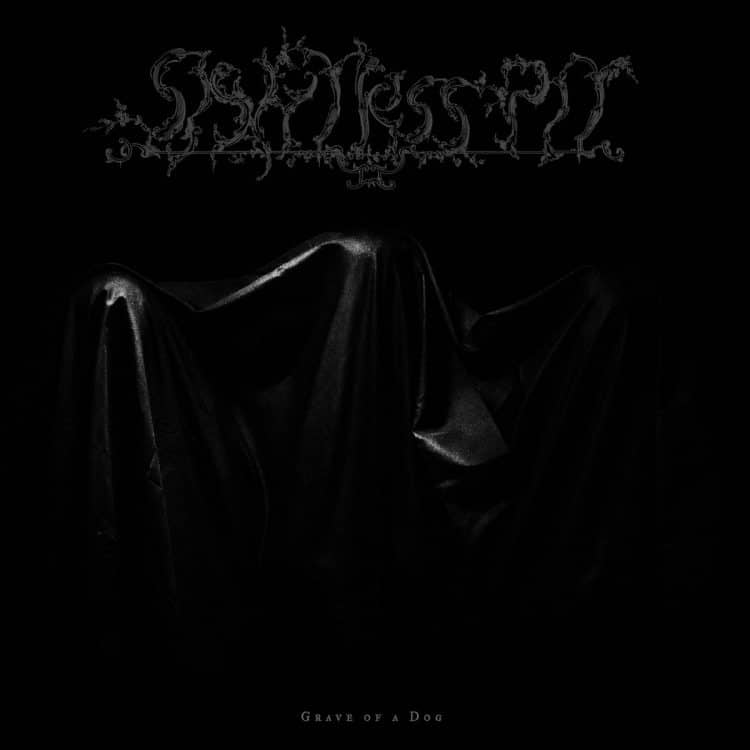 #2 HOUSES OF HEAVEN Silent Places
With Silent Places, Houses of Heaven have made an album that will stand the test of time. Their songs are full of beautiful tension that demands you move with the electricity dancing through our atmosphere. It's like they've taken the best parts of techno and industrial and shoegaze and post-punk and fused them into the most stunningly gorgeous cyborg I've ever laid eyes on. Just when I think I'm on to them they switch it up. Silent Places keeps me on my toes and I love it.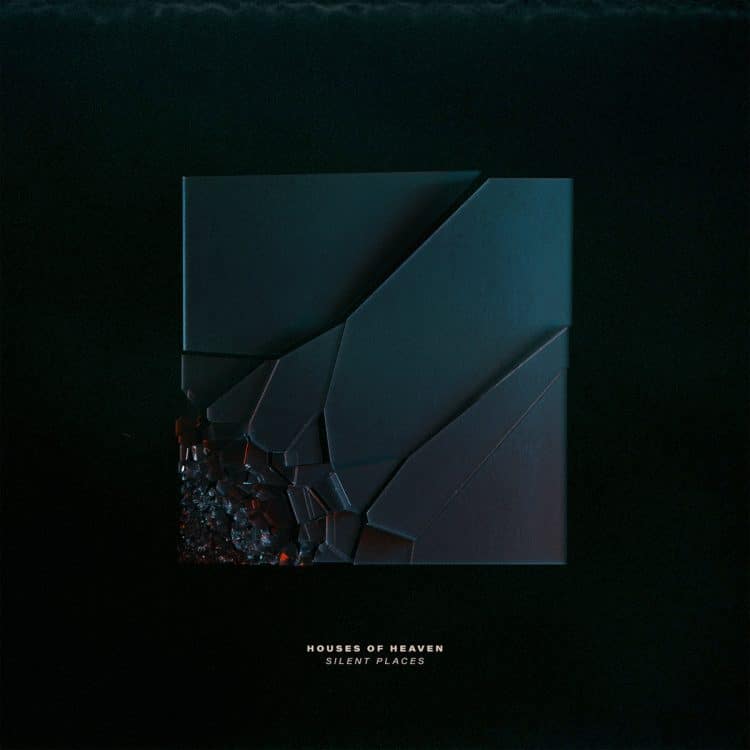 #1 STEVE VON TILL No Wilderness Deep Enough
My whole life has been shaped by the music that I have listened to or been a part of creating. Music doesn't always feel like what it sounds like, meaning that some of the most powerful music doesn't have to be loud or heavy in the normal sense of the word. Case in point is the new album from Steve Von Till entitled No Wilderness Deep Enough. I get chills every time I listen to this chilling record, because his vocal delivery is so haunting and rich. Steve's lyrical ability has reached a new apex on this album and he's really speaking to the human condition in us all. No Wilderness Deep Enough is a timeless album, and decades from now it will be understood for how awesome it really is. Many people talk about keeping it real – I'm here to tell you Steve is speaking to the blues we're all facing right now. The world is a heavy place right now and I'm seeing things happen globally that I never thought I'd see in my lifetime. These songs make me look into the mirror of life and ask myself, am I going to be the problem or the solution? What resonates with me is how comfortable Steve is in his own skin, and his willingness to open up through his music. This album soars and transcends genres, and gives my mind space to imagine a better universe. In its own way, No Wilderness Deep Enough is a protest record – not against any political party, but against becoming a sheep that's plugged into forces of normality! Thank you Steve for creating one of the heaviest and most thought-provoking records of the past decade.