CVLT Nation Presents: DESTROY ALL Vol. 3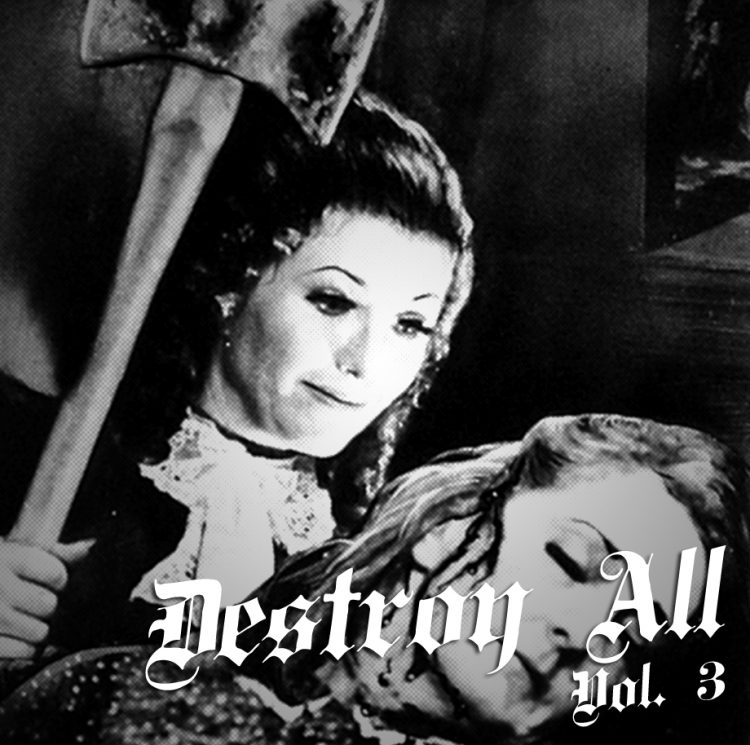 CVLT Nation is proud to present the next volume in our DESTROY ALL mixtape series, curated by Cruel Noise. This is 36 bands in 58 minutes, an all out vicious attack on your senses! If you need to bring the pain to your brain today, then hit play and download below!
CVLT Nation Destroy All Vol 3 Track List:
Blood Pressure- Drone War
Menthol- Pure Image
Vanilla Poppers- Dead Either Way
Torso- Pigeonholed
The Repos- Gift-wrapped Pistol
Circuit- Idiot
Beta Boys- Slip Back
Allergy- Arrogance
EEL- Fuck Off Human Insect
Rubber Mate- Car Crash
Urochromes- I Don't Wanna Be Like Me
Muerte- Condenados
Mirror- Animism
SSTD- Sanitized
Common Ignorance- Vultures
Lysol- Ill
Ancient Filth- Torture In The USA
Patsy- Tuley Tude High
Uranium Club- Sun Belt
D Leopardo Industial Co.- Wicker Park
Decapitators- Intro/Wind Dispersal
Machine Gun- Enemy
Mocoso- Abuso
Absolut- Peace System
Cretins- Shadows
Leather Daddy- Menace
Firewalker- Scorcher
Concealed Blade- Never Heard
Ajax- Paper and Steel
Latex- Blindfolded
La Misma- Moradia
Replica- Rapture
C.C.T.V.- Anxiety
No Time- No Enemies
Rixe- Razzia
Cinderblock- Blood On My Boots
Enjoy this post? Donate to CVLT Nation to help keep us going!