CVLT Nation Captures: Bat Sabbath + Waingro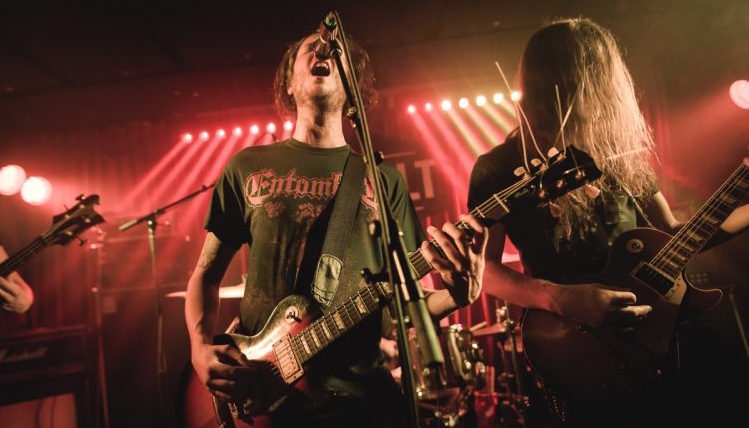 Text & Photos by Milton Stiles
I'll preface this by admitting that I was initially not sold on the idea. Tribute acts have kind of always been a tough sell for me, and not one, but two nights? Fortunately, the quality of the openers made me reconsider. In the interest of avoiding redundancy, both this write-up and its accompanying photo album represent a conflation of the two nights.
I'll admit it was high time I finally caught Woe Monger. It's really nice to see members from bands that sadly called it a day join forces and create something awesome again..
I really don't think I should have to introduce Waingro at this point. They play as hard as they can every time, and honestly just make you wanna party. There's really nothing I can say against that.
We Hunt Buffalo dusted off their brand of stoner-psych-fuzz for the first time in a while, or at least it felt like it. Either way, it had been way too long since I'd last caught these guys live, and this was the perfect way to kick off the second night of this thing.
One of the more satisfying things about this two-night double feature was that it was very-well attended, selling out both dates from my understanding. Doubly satisfying, then, to see Dead Quiet crush a packed room. Having recently released their sophomore effort, Grand Rites, It's good to see these boys get their due after all the hard work they've put in.
Despite my initial apprehensions, I can't deny that Bat Sabbath won me over. There's no denying that the music of Black Sabbath has in one way or another influenced pretty much everything we listen to, so to see those iconic songs performed with youthful exuberance in a tiny, packed club in 2018 is testament to their staying power. As someone at the back of the stadium on Sabbath's final tour, I couldn't help but feel that there was something missing there in terms of interaction with the audience. To an extent, these two nights bridged that gap, with the renditions of the songs being loyal to the originals, yet refreshingly unforced in the vocal department. I'd do this again.
WE HUNT BUFFALO
DEAD QUIET
WOE MONGER
WAINGRO
BAT SABBATH
Enjoy this post? Donate to CVLT Nation to help keep us going!